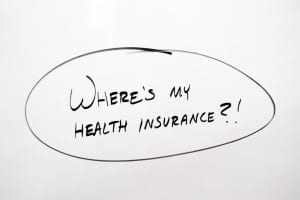 In the workforce, it is not just the employee who has to compete for a job position. Companies should also have the mindset that they are competing for a limited number of skilled individuals. As such, they need to give themselves an edge over others by offering desirable corporate benefits.
A skilled employee that knows their worth will surely jump to the employer that will give them a better future. If you want to make sure that you don't lose talent, make sure that you are open to offering these corporate benefits.
Health Insurance
In 2019, the number of Americans that do not have health insurance was roughly 25.5 million people, and that number apparently grew by 1.9 million by the end of last year. An alarming number of people don't have coverage so despite being something so basic, it can be highly valuable to employees.
Health coverage is not just something to attract new talent, but it also helps existing staff to increase their overall productivity. This protects them from injury or sickness that can hinder their performance. Medical care can be quite expensive for a lot of people. One accident can put a person in incredible amounts of debt without insurance.
As an employer, you can also benefit from this, especially if you are a small business. They are able to offset some of the costs of healthcare by getting tax deductions.
Dental Coverage
Unfortunately, dental is often not included in health insurance. That is why most would get it separately. In some cases, dental care can be expensive, and it's not something that can be easily ignored. Ideally, people need to get their teeth cleaned every six months. While most can afford that, the real problem is when procedures have to be done. Root canal and teeth removal can be almost like taking a minor surgery.
Additional dental coverage can be seen as a huge benefit for many employees. That, along with vision insurance, are one of the most in-demand benefits. Studies from Harvard even showed that 54 percent of people heavily consider the availability of these types of benefits when considering jobs.
Retirement Contributions
The best workers are those that are career-driven and look to the future, whether it is related to work or personal matters. Many people want to be financially secured in the future, which is why they diligently contribute to their 401k and other similar plans.
While companies are not required to offer retirement plans, this can be a huge benefit that can help retain employees. The existence of a plan such as this will make them feel more secure for their future. Employees who don't have them will feel more anxious about their finances and would likely switch jobs as soon as something good comes up.
Paid Vacations
Long gone are the days where people believe that working long hours is the way to live. The younger generation highly values their work-life balance, and companies need to adapt to this. Having paid vacations is a big asset for employees, and those that don't offer this will lose to those that do.
Unlike the previously mentioned examples, vacation leaves are actually the more cost-efficient benefits that a company can handle. A lot of traditional businessmen believe that time not working is time wasted, but that is far from the truth. In fact, an employee that had ample amount of time to rest and recoup becomes more motivated and productive in the long run.
Student Loan Assistance
The total amount of student debt in the United States reached 1.6 trillion last year. Most individuals, regardless of age, have some form of student debt that needs to be paid. Some even reach up to their 30s and 40s and still have student loan debt. If given the chance to pay it off in a more convenient way is available, that will surely be a good deal for them.
As a result, there are companies today that offer the option to directly pay off the loan as one of their benefits. They will not pay the full amount right away, naturally. What they will do is pay a certain amount every month, which is separate from the income they are receiving. The employees themselves can also continue to make their own separate payments.
This is an extremely valuable benefit as financial stress can have an income on employee performance and turnover. Individuals who have a lot of debt are often the ones with highly sought-after credentials, such as university degrees. It can be a way to attract these talents as well as encourage those already working to stay in the company.
https://www.strategydriven.com/wp-content/uploads/health-insurance-2574809_1280.jpg
853
1280
StrategyDriven
https://www.strategydriven.com/wp-content/uploads/SDELogo5-300x70-300x70.png
StrategyDriven
2021-01-11 16:00:43
2021-01-11 11:42:22
Company Benefits That Every Skilled Employee Will Look For