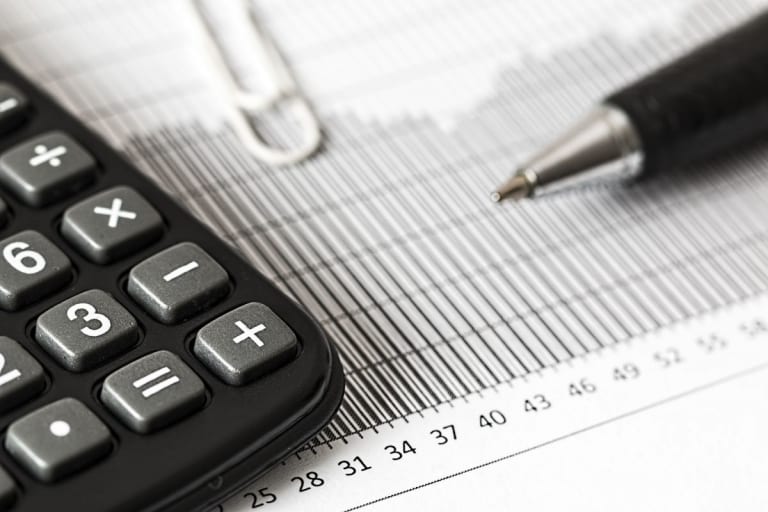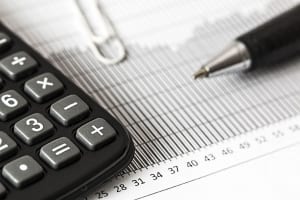 Accountants work with numbers. They ensure that the money of organizations, governments, and individuals is spent efficiently. In short, accountants are the backbone of the business world, and as long as cash exists, accountants will remain essential. Modern-day accounting is one of the most advanced and front-line professions which incorporates itself in various fields, from data analysis to cloud computing. Accountants deal with statistical data, such as financial records, costs, and profits. This title demands a deep understanding of finance, and it requires, at the least, a four-year bachelor's degree in accounting.
There are many different job opportunities in the accounting field that range from entry-level jobs to executive positions. Bottom tier jobs depend on the level of your education, such as a clerk or bookkeeper's job demands a high school diploma and an associate degree. The accounting field offers space for professional development. If you work in the field long enough, you can go from a staff accountant to an executive position such as a CFO. Most statistics show that the job progression rate in the accounting field is higher than in other industries. Approximately 24 % of accounting graduates work as certified accountants, and the next most common profession is investment analysts. Regardless of the job you choose, the accounting field offers endless opportunities to learn more skills to help you progress to the top.
JOB OPPORTUNITIES IN ACCOUNTING CAREER
Chief Financial Officer (CFO)
CFO is one of the end goal positions for all accountants. It requires the highest level of power and duty, and only the most capable accountants can achieve this title. The position of CFO demands the most considerable expertise, maximum experience, and exceptional leadership skills. The job requirements also depend on the status of the organization where you have applied. The more compound the organization is, the more vital the character of a CFO becomes. The approximated salary of a CFO is around $127,780, which is an impressive figure. Good luck with that.
Bookkeeper
Bookkeepers are taken on board by businesses that may not have the resources to support an on-staff accountant. Bookkeepers usually look after routine financial tasks such as billing and payroll. The salary of a full-time bookkeeper ranges from $18,000 to $40,000, and it is a good figure for a start-up job. Most organizations that require a bookkeeper are retail stores, law offices, or small accounting firms. If they need an accountant, then they contact separate accounting firms to outsource the job. Bookkeepers focus on details as their job requires them to be precise and active with the wide variety of tasks related to finances.
Controller
It is another high-level position in the accounting field. Controllers are financial officers who manage the accounting department of large organizations. This occupation asks for a unique background in the area. And the title is usually earned through promotion within the department. Controllers typically answer to the CFO, but in individual companies, both the positions work in the combination, and the main tasks include preparing taxes, approving significant budgets, and maintaining daily financial reliability. The estimated salary for a controller ranges from $75k to $107.5k, so the title is worth the years of work and experience.
Forensic Accounting
This occupation plays a distinctive role in the field of accounting. Forensic accountants use their knowledge of numbers to assist in investigations related to financial crimes that include fraud, money laundering, tax evasion, and even embezzlement. It is a complicated field that requires a high level of education as well as experience. These accountants can work with law enforcement agencies, government agencies, and non-profit organizations. They take part in financial examinations as part of the legal process, and most of the time, they have a say in defining awards from lawsuits. The median annual earning of a forensic accountant is around $68,000.
Cost Accountant Manager
Its specializations define modern-day accounting. The skills required from an accountant depends on the complexity of the organization. Their primary focus revolves around cost analysis and profit maximization. This job demands impressive analytical capabilities and a thorough understanding of economic factors that impact value and profit generation. Cost managers earn around $82,950, and it is a well-deserved amount.
CONCLUSION
There is a large variety of occupations to choose from after graduating as an accountant. It is a robust and competitive field that demands a lot from you, but if you want to earn an executive position in accounting, you must show resilience and develop your skills. You must show a distinctive and impressive performance at work, so you are recognized, and you can work your way to the top of the department. Take it easy on you, though. The success depends upon the hard work and dedication you offer, no matter what the field is. Therefore, instead of looking for shortcuts, choose a highway, and give your best.
https://www.strategydriven.com/wp-content/uploads/accounting-analytics-balance-black-and-white-209224.jpg
800
1200
StrategyDriven
https://www.strategydriven.com/wp-content/uploads/SDELogo5-300x70-300x70.png
StrategyDriven
2020-07-21 08:00:03
2020-07-21 03:12:37
Money-Making Job Opportunities in Accounting Career: Exploratory Guide