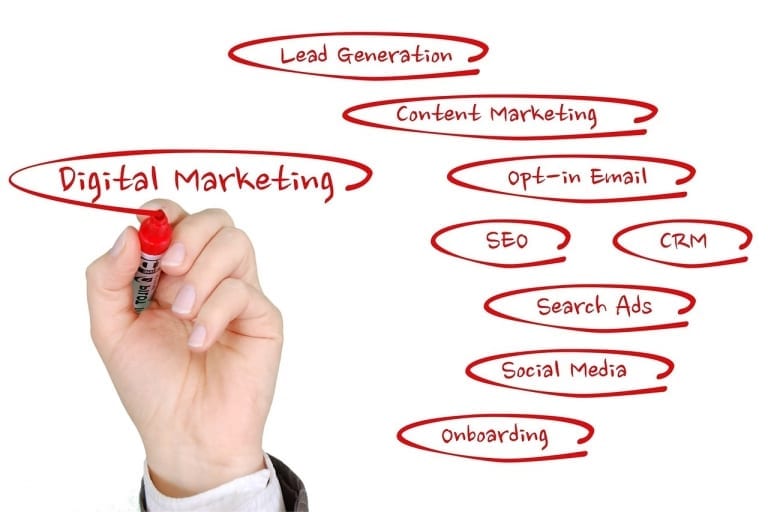 In the course of my years partnering with web developer and SEO specialist Sagapixel, I've learned a lot about how to market my firm. I am a busy Philadelphia appeals attorney and had to learn the hard way that running and marketing a law practice has nothing to do with the practice of law. They don't teach you this in law school!
Hopefully this synopsis of what I've learned will help anyone starting their own law practice, or anyone who has trouble marketing their law firm and needs more clients. The Four P's work!
What Are the "Four P's" of Marketing?
First, I learned about the 4 P's of Marketing—Product, Price, Place, and Promotion. This is a fundamental marketing model that worked 80 years ago and will work 80 years from now, regardless of what new technology arises that changes the way we shop for and purchase goods or services.
If you keep the four P's in mind, you will have a clear, defined marketing strategy that supports your client acquisition goals.
The First P of Marketing a Law Firm – "the Product"
A lot goes into choosing an area of practice to focus on. Often, an attorney will get a job out of law school, become highly skilled in one area of law, then go out on her own to open a solo practice without looking first to see if the local market is saturated.
Not ideal.
Before you commit to paying for advertising services in a market that you may or may not be able to compete in, consider the following:
1. Is there a big player that already dominates the market?
If there is, be prepared to languish as a very small player for a very long time.
For example, in the Philadelphia area market there is a law firm that does TV ads, places billboards all over the region, and spends a few million dollars on Adwords a year. Yes – a few MILLION dollars.
This firm has made a name for itself as "THE workers' compensation firm" and it is now incredibly difficult (and expensive) to get workers' comp clients through advertising. Keywords related to workers' comp are about 50%-100% more expensive to bid on than keywords from other areas of practice.
The upshot is, it will be difficult and expensive to penetrate a market with a dominant player.
2. Can You Create a Niche?
Frank at Sagapixel told me about a conversation he had with Eric Diaz, a prominent real estate attorney in Philadelphia. He was telling Frank about some of what he does for his clients. During the conversation, he mentioned something his firm must do for all clients that involves tedious paperwork that many attorneys do not like doing.
Frank told me how he interpreted this as an opportunity and suggested to Eric, why not offer this service to other firms? He could train a young associate to do that tedious paperwork, then own it.
I thought this was great. I was lucky in that early in my career I gained experience in a fairly narrow area of practice in government service, then was able to parlay that experience into my own appellate law firm.
By creating or taking over a niche, an attorney will have both a strong value proposition and differentiator that will allow him or her to stand out in a market. Think of it in your own case—would you prefer to hire an SEO agency that specializes in law firms or a firm that works with just anyone that walks in the door? Prospective clients feel the same.
The Second P of Marketing a Law Firm – "the Price"
I'm not going to get too much into pricing here though I will recommend that you take a hard look at your pricing model. The hourly model that many attorneys use could be inferior to a value-based model such as those promoted by consultant Alan Weiss. I have seen that using flat fees that are standard in the region works for many types of law practices.
The Third P of Marketing a Law Firm – "the Place"
This is another area into which I will not go into much detail because this is most often specific to an attorney's area of practice.
If you have your own law firm, you've probably already decided about the "place" of your firm without realizing that that decision is a crucial part of your marketing plan.
Different areas of law have different "place" requirements. A medical malpractice attorney might choose a pricey office right across the street from a hospital. But an attorney whose practice is primarily electronic, like bankruptcy, might relocate to an area with lower costs of living and work remotely.
If you can work from home, do it – for any new firm keeping costs down is vital. Of course, consult your jurisdiction's rules as some states do require a physical office.
The Fourth P – "Promotion"
Your Law Firm's Website
The days of people searching the phone book yellow pages are over. People go online to search for goods and services, legal services included. Even if you have a big billboard that someone happens to notice, you know that someone finds you online and checks out your website.
I've seen that creating an effective website is as much art as it is science – please choose your web developer wisely. Your website developer will help you:
Develop your personal brand – what differentiates you from other attorneys practicing your area of law?
Generate relevant content that establishes your knowledge and experience in your practice area
Generate content that starts clients on their Buyer's Journey to retaining you
Optimize that content to help convert leads into clients by creating a "call to action"
Get your website seen by people who need your service, through SEO
Create a positive user experience by organizing the site logically with fast loading pages and a prominent
Contact form
Optimize the site for mobile users
Google Ads – Adwords for Law Firms
But what are Google Adwords? I certainly had no idea until I started working with Frank at Sagapixel.
Google Adwords (now called Google Ads) are an "online advertising platform developed by Google, where advertisers pay to display brief advertisements, service offerings, product listings, video content, and generate mobile application installs within the Google ad network to web users", according to Wikipedia.
How Do Google Ads Work? Advertisers bid on certain keywords in order for their clickable ads to appear in Google's search results. Since advertisers have to pay for these clicks, this is how Google makes money from search. This is also called Pay Per Click, or PPC.
If this sounds like it takes too much time away from your law practice – you're right. This is why you should consider hiring Google AdWords advertising agencies that handle law firm SEO and PPC to do it for you.
Google Reviews
It is important to touch base with clients after you've represented them to ask about their experience. If they respond that they had a positive experience, you should ask them for a review.
There is software that automates this process so that it is hands-off for you. Use it.
Tracking the Performance of Your Online Marketing Efforts
Google Analytics tracks viewer's behavior and shows you which of your online marketing activities are working and which need some tweaking. Again, this is something your SEO firm handles for you.
As you can see, there are many moving parts to marketing a law firm online. When you establish your own firm, you are taking a big leap of faith that you are going to make it. Educating yourself, then choosing the right web design and SEO firm, will help you create the online marketing strategy that brings you the business you need not only to survive, but to thrive.
---
About the Author

Todd Mosser, Esq. is a Pennsylvania appeals attorney admitted to the bar in Pennsylvania, New Jersey, the Eastern District of Pennsylvania, the U.S. Courts of Appeal for the Third, Sixth, and Ninth Circuits, and the United States Supreme Court. Mr. Mosser attended Shippensburg University and the University of Pittsburgh School of Law, graduating with honors.
Mr. Mosser worked for eight years as an Assistant District Attorney in the Philadelphia District Attorney's Office Appeals Unit prior to opening Moser Legal in July 2013. Since then his firm has litigated over 900 civil and criminal appeals. Mr. Mosser is a leading legal authority in his field, having been quoted in The Legal Intelligencer and having served as a television legal commentator.
https://www.strategydriven.com/wp-content/uploads/digital-marketing-1497211_1280-3.jpg
853
1280
StrategyDriven
https://www.strategydriven.com/wp-content/uploads/SDELogo5-300x70-300x70.png
StrategyDriven
2019-10-06 17:00:42
2019-11-30 17:46:33
The "Four P's" of Marketing a Law Firm Online