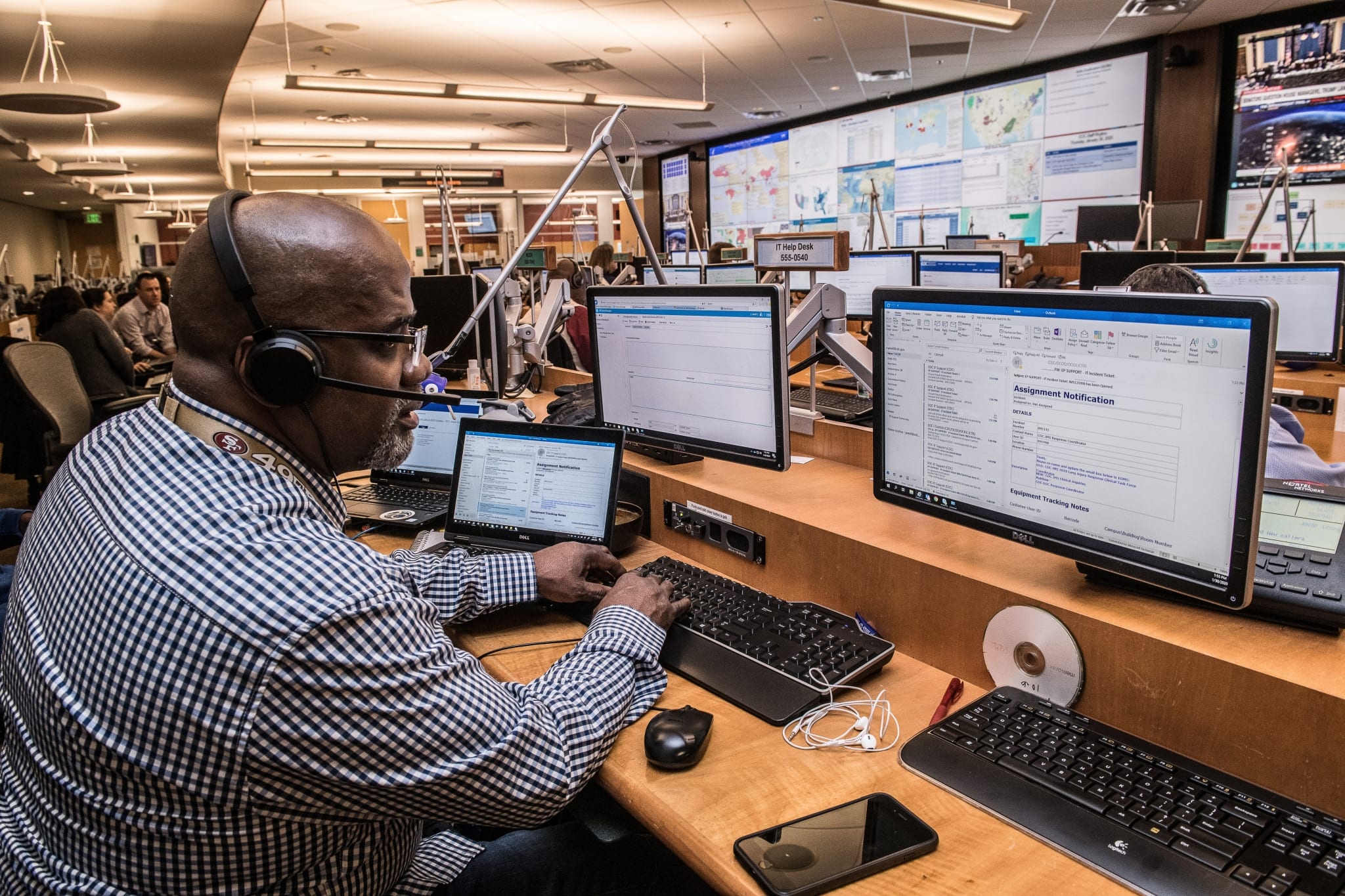 Many companies do not realize the benefits of IT help desk software until they are in a reactive mode trying to fix issues with hardware and software that continue to compound.
Imagine that you are an employee who has just spent hours working on a report when suddenly, your computer crashes. All your work is gone, and you are unable to get your computer to operate. In this technological era, most daily work functions depend on an internet connection and electronic appliances. When troubles arise, employees are dependent on the IT experts of the company to get their system back up and running. Implementing IT help desk software and best practices allows end-users to request and receive assistance as quickly as possible. Help desk software automates and streamlines IT support so that your support staff can efficiently handle tickets.
Improve Employee Productivity and Satisfaction
Employees rely on IT support staff to troubleshoot and mitigate technical issues. Employees can quickly open up a ticket using help desk software instead of spending time tracking down IT staff. This reduces employee downtime, and work can resume. Employees tend to become disgruntled when there are problems that result in wasted effort. Knowing that there is a team dedicated to preventing such problems will reduce frustrations. When frustrations are low and satisfaction is high, the company is in a better position.
Automated Support Ticket Management
Some companies use email to report technical issues. However, as the quantity of tickets increases, it becomes harder to manage and prioritize critical issues. Help desks organize, prioritize, and distribute tickets efficiently for the IT help desk staff.
Automated ticket management can improve your IT team's performance and help them stay on top of all incoming tickets. It will distribute tickets based on location or type of issue. If many issues are originating from users located in the same area, a team member can be assigned all of those tickets. This reduces traveling back and forth from one person to another.
Another way ticket management can maximize efficiency is to delegate all similar tickets to one person. That team member will be able to work faster since they are in charge of one specific task.
IT Documentation and Analytics
A very useful benefit of help desks is the retention of all the different tickets, as well as the implemented solutions. Recurring problems can be dealt with promptly even if it is a new team member who is working on it.
Another benefit is being able to analyze the data and history that the system is saving. Many help desk software can generate reports so you can easily detect trends or bugs in the system. This information offers crucial insight into any holes within your company's IT infrastructure. For example, if many employees are repeatedly reporting the same problem, then you know that you need to spend resources to correct it.
One Resource for All Answers
Tracking via help desk allows IT staff to manage and maintain resources for the whole company. This will build the company's knowledge base and free up IT staff to troubleshoot more serious issues.
Once common issues are identified, staff can compile solutions that employees can easily follow on their own. This provides a single tool for the entire company to utilize when they need help, but assistance is unavailable immediately.
Another way to use help desk is to quickly provide office-wide announcements as soon as an issue is known to be happening all across the system. For instance, if a specific application is having problems, the IT team can broadcast to everyone that a solution is in the works. This will reduce confusion, as well as the number of tickets in the help desk system.
Help desks can be valuable to your company and its employees. It provides a way for the support team and employees to communicate with each other and to work together to bring the company onto the path of success.
https://www.strategydriven.com/wp-content/uploads/cdc-_XLJy3h77cw-unsplash-scaled.jpg
1707
2560
StrategyDriven
https://www.strategydriven.com/wp-content/uploads/SDELogo5-300x70-300x70.png
StrategyDriven
2020-05-04 18:00:48
2020-05-04 17:51:11
Benefits of Help Desk for Your Business