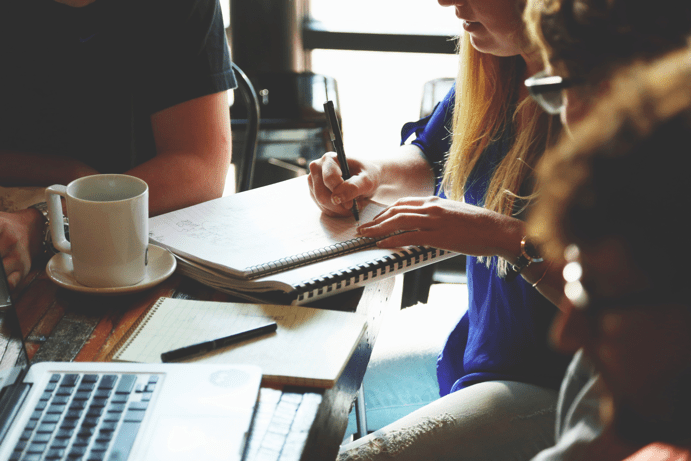 Those who are educators will know that there are varied different learning styles and that to reach the understanding of your whole group; you need to be able to tap into each style equally. Whether working as a teacher, learning assistant, tutor, or a training provider in a workplace setting, it's vital to consider how you can accommodate different learning styles.
Auditory Based Learners
Some of those in your learning setting will be auditory based learners. For these individuals, it's essential that you put in place plenty of instances whereby they can listen to themselves and others. Such methods could include listening to task directions instead of reading them. For educators to accommodate these learners, it's also a good idea to implement the use of podcasts in your sessions. You can use recording devices to have learners record themselves retelling vital information and then play it back. Provide audiotapes of your classes or training sessions for the same reason. Ensure that you read your students the learning material aloud and also have them read it out loud to one another. When auditory based learners have too much to read in their heads, it's difficult for them to take it all in.
Kinesthetic Based Learners
Those who are kinesthetic based learners will absorb information better with a hands-on approach. Kinesthetic learners prefer to hold or touch to learn new things. Kinesthetic learners enjoy the principle of jumping in and trying things first! To aid these kinds of learners, you can help them to understand an idea with the use of physical objects. You could also make use of art supplies and allow students to move around and act things out. School Furniture and its layout, can help you to accommodate these types of learners. You might be able to use your furniture in a way that creates a great environment for kinesthetic learners. For example, by positioning the chairs in a circular shape facing each other or creating an open space to stand, move or create art on the floor.
Visual Based Learners
Visual learners gain the best understanding when they can observe and see things. They will produce their best work when they can look at demonstrations, diagrams, videos or pictures. If these learners can watch someone else complete the task at hand first; they will be able to absorb the information and produce their own results quickly. To accommodate visual-based learners, it's a good idea to use flashcards, photographs, maps, flowcharts or video content. You can ask students to act out demonstrations for each other to watch and in this way, you'll be catering to kinesthetic learners too.
When you are providing a class or a training session, you'll always want to incorporate methods that appeal to every different learning style. By doing so, you'll extend your reach and allow everyone in the group to reach their full potential. When your training session or class is complete, you can always ask your students for feedback so that you can make improvements ongoing. Training and education in the workplace or classroom, is best achieved by catering to every individual personally.
https://www.strategydriven.com/wp-content/uploads/pasted-image-0-2.png
461
691
StrategyDriven
https://www.strategydriven.com/wp-content/uploads/SDELogo5-300x70-300x70.png
StrategyDriven
2019-08-29 09:00:07
2019-08-29 20:36:29
How Educators Can Accommodate Varied Learning Styles