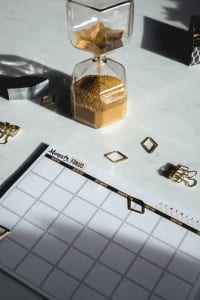 Project management in business can be challenging and so hiring someone who knows what they're doing and having the right tools in place can make a big difference between your project being a success or a flop. Managing a budget, resources, and the team takes some serious organizational skills so if you want your business project to be a success, here are 5 tips to help you along the way.
Making a Solid Plan
Before you can manage a project, there needs to be a set plan in place that identifies the role of every team member and the goals for the project. It should be both clear and short. Having a solid plan for your project provides you with something to measure your success from or to change tactics if what you're currently doing isn't working against your plan. Planning ensures clarity for all team members and can help bring you back to the main goals of a project during the busiest times.
Hire a Project Manager
If you don't already have a project manager in your team, now is the time to get one. A project manager is trained to know how to run projects in the most efficient way. A project manager knows how to choose a team, explore their strengths and weaknesses and use these to deliver a task to each team member. They can work alongside the team to reach the goals of the project and your business. There are countless benefits of hiring a project manager for your business.
Communicate
Within any project, communication is key to avoiding mistakes and to achieve clarity throughout the team, as well as with any clients. Effective communication must take place often between your business and clients, so they are always up-to-date. The project manager should keep in contact with all team members, regularly checking in to ensure they understand their role and are working well towards their deadline. One of the biggest failures within a project is poor communication.
Use a Project Management Software
Project management software is used by companies worldwide and is there to make your project that much easier. Rather than saving file after file and using several communication platforms to speak to team members, project management software allows for everything in one place. The Digital Project Manager has compiled an expert review on the top 10 project management software that is available for your business. Within this, you can check features, price, and usability of each software.
Evaluate
This is one that many businesses forget yet evaluating can make a big difference in how you run your project next time. We cannot improve if we do not evaluate. Use your project as a learning tool. Review what went well and what didn't and how these mistakes could have been avoided or fixed quickly. Ask team members for their opinions too, as this allows for a total evaluation.
Successful project management is all about clarity and communicating well together. Hiring a project manager will ensure that all your projects are a success.
https://www.strategydriven.com/wp-content/uploads/mille-sanders-Bc6qPj_f-r0-unsplash.jpg
6000
4000
StrategyDriven
https://www.strategydriven.com/wp-content/uploads/SDELogo5-300x70-300x70.png
StrategyDriven
2019-11-13 17:00:49
2019-11-13 23:33:06
5 Tips for Successful Project Management