Strategic Analysis Best Practice 7 – Diverse Models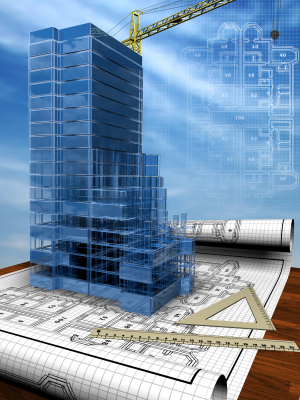 Solutions addressing today's multifaceted business challenges and opportunities can be extremely difficult to recognize; the ever increasing pace of change within the business environment further complicating this problem. In order to successfully deal with this challenge, decision-makers need the support of people and tools to help them distill large quantities of data, recognize important business trends, discount temporary fads, and translate their findings into meaningful organizational activities. Because no one analysis perspective will adequately account for all of the important nuances associated with a complex problem, multidiscipline teams and diverse tools should be employed to establish a complete picture organizational performance and environmental conditions. Use of a diverse set of models during the strategic analysis process helps create this needed picture.*[wcm_restrict plans="40694, 25542, 25653″]
As discussed in Strategic Analysis Best Practice 5 – The Use of Models, organizational leaders benefit significantly by using models to help them sift through the mountains of available data and to recognize the meaningful patterns and relationships that yield the information needed to make timely decisions. Yet as is the case with all measuring instruments, an individual model can only evaluate one or a few characteristics of organizational performance or environmental conditions. Therefore, multiple models, each targeted at a different aspect of performance, should be used to paint a complete performance picture from which decision-makers gain the insight and understanding needed to make quality decisions.
Final Thought…
Use of diverse models to analyze organizational performance and environmental conditions is akin to using an assortment of organizational performance measures and multidiscipline teams. This practice provides varying perspectives on the same situation, leveraging a broader data, knowledge, and experience base, and subsequently more fully characterizing existing circumstances and future opportunities which in-turn helps decision-makers identify the appropriate course of action.
* The use of a multidiscipline team in support of analysis processes is described in Strategic Analysis Best Practice 6 – Multidiscipline Teams.[/wcm_restrict][wcm_nonmember plans="40694, 25542, 25653″]
---
Hi there! Gain access to this article with a StrategyDriven Insights Library – Total Access subscription or buy access to the article itself.
Subscribe to the StrategyDriven Insights Library

Sign-up now for your StrategyDriven Insights Library – Total Access subscription for as low as $15 / month (paid annually).

Not sure? Click here to learn more.

Buy the Article

Don't need a subscription? Buy access to Strategic Analysis Best Practice 7 – Diverse Models for just $2!
[/wcm_nonmember]
Related content from StrategyDriven
https://www.strategydriven.com/wp-content/uploads/DiverseModels.jpg
400
300
StrategyDriven
https://www.strategydriven.com/wp-content/uploads/SDELogo5-300x70-300x70.png
StrategyDriven
2008-05-08 21:00:16
2018-09-16 16:16:26
Strategic Analysis Best Practice 7 – Diverse Models