Resource Projection Best Practice 5 – The 40 Hour Work Week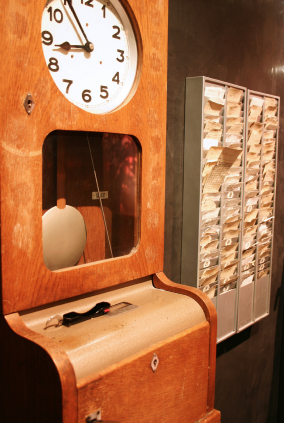 For the purposes of personnel resource estimation, what is an individual worth? The answer may seem obvious. A full-time equivalent (FTE) or full-time employee is typically considered to be 'worth' 2000 hours of labor per year; calculated as the product of fifty, 40 hour work weeks.[wcm_restrict plans="40910, 25542, 25653″]
But does any full-time employee really work just 40 hours per week? According to the Bureau of Labor Statistics report, American Time Use Survey, published June 28, 2007, persons employed full-time work an average of 9.3 hours per day or 46.5 hours per week. Should 46.5 hours per week be used as the standard assumption for making personnel resource projections?
While receiving 2325 hours of labor per year per employee instead of 2000 would be nice, a 16.25 percent increase in labor received at no additional cost, it is perilous to base any plan, be it the organization's strategic plan or an initiative's project plan, on such a labor rate. First, unless explicitly included in the terms of their employment agreement, professionals generally feel they are paid to work 40 hours a week; making demands by employers for long-term working hours in excess of 40 hours per week appear to be uncompensated and therefore unreasonable. Continued without adequate employee valued compensation, long working hours often result in rising attrition and lower work efficiency. Second, employees working over 40 hours per week do so because they harbor goodwill for the organization, feel a sense of commitment to the team, take exceptional pride in their work, and/or desire above normal recognition. Goodwill, commitment, and pride develop over time; being earned by the organization. Since at any given moment a sizable portion of an organization will have less than a year of service and not all employees will ever harbor these feelings, extended hours based on employee goodwill, commitment, and pride are undependable. Lastly, workers are increasingly seeking to balance their work and personal lives. Thus, employees are becoming less likely to voluntarily work extended hours.
Adverse employee reaction to extended working hours is not the only reason for avoiding excessive work hour estimates during planning. An individual's efficiency tends to decline as the number of hours worked increases. Subsequently, the extended working hours associated with long work weeks result in less and less output; invalidating the value assumptions associated with an hour of labor.
So what is the labor worth of an individual? All things considered, a person should typically be considered to produce 40 hours of work per week.
Final Thoughts…
There are exceptions to every rule, including the use of 40 hours per week to estimate the labor productivity of individual employees. Exceptions to the 40 hour work week include:
professionals, such as doctors, who are on-call beyond their normal working hours
professional services employees with a defined number of billable hours per week over 40
represented employees who, by contract, are required to work over 40 hours per week as demanded by their employer (usually with an upper limit)
Common to these exceptions is the upfront communication to workers that they will be expected to work beyond what is considered the 40 hours per week norm. For all employees, this communication should take place as a part of the hiring process and on a case-by-case basis for special events and business needs. Additionally, employees must feel their added effort is recognized and valued by the organization. This may take the form of increased compensation, public and private praise, and/or expanded responsibility; consistent with that which the employee values.
The thumb rule of the 40 hour work week is based on the socially accepted full-time work hours for Americans. The same rule is applicable in other countries adjusted to that region's socially or legally acceptably work week hours.[/wcm_restrict][wcm_nonmember plans="40910, 25542, 25653″]
---
Hi there! Gain access to this article with a StrategyDriven Insights Library – Total Access subscription or buy access to the article itself.
Subscribe to the StrategyDriven Insights Library

Sign-up now for your StrategyDriven Insights Library – Total Access subscription for as low as $15 / month (paid annually).

Not sure? Click here to learn more.

Buy the Article

Don't need a subscription? Buy access to Resource Projection Best Practice 5 – The 40 Hour Work Week for just $2!
[/wcm_nonmember]
Related content from StrategyDriven
https://www.strategydriven.com/wp-content/uploads/TimeClock.jpg
423
284
StrategyDriven
https://www.strategydriven.com/wp-content/uploads/SDELogo5-300x70-300x70.png
StrategyDriven
2008-07-15 19:50:40
2018-10-07 20:17:55
Resource Projection Best Practice 5 – The 40 Hour Work Week