Resource Projection Warning Flag 1 – Assumed Discretionary Effort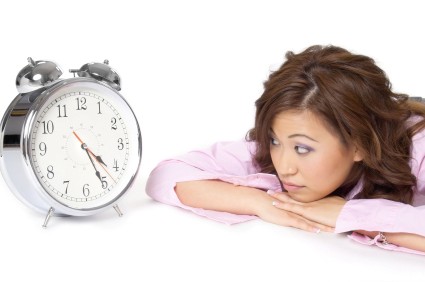 Every day, executives, managers, and employees are asked to do more and more with less and less. Sometimes this pressure results in work streamlining, better prioritization and new more efficient methods. At other times, individuals simply accomplish more because they work additional uncompensated hours.[wcm_restrict plans="40897, 25542, 25653″]
Not all discretionary effort is created equally. Our human condition necessarily means that longer work hours will result in mental and physical fatigue; reducing an individual's productivity during these times relative to core working hours. Over time, extended separation from family, friends, and the outside world in general results in emotional fatigue that drains and distracts an individual; lowering his or her productivity. While some will gladly invest the extra effort, others will not; resenting what they believe to be an excessive workload and diminishing their overall engagement and subsequently their productivity. Thus, discretionary time is not equivalent to core work time and will vary in value from individual to individual.
Factoring discretionary effort into business planning is therefore problematic. But the question remains, should it be done at all?
Some workforces have a cultural tendency to work uncompensated hours. Over time, leaders may come to expect and then demand this effort. But fundamentally, discretionary effort is just that, discretionary, and its availability cannot be counted upon. Workers often cannot be compelled to work these uncompensated hours and any attempt to do so would likely result in at least some worker attrition.
The answer then is that discretionary effort should not be factored into business plans, project plans, or any other personnel resource loaded plan.
Including discretionary effort in organizational planning occurs because of either a lack of preventive measures and/or errant behaviors. While not all inclusive, the four lists below, Process-Based Warning Flags, Process Execution Warning Flags – Behaviors, Potential, Observable Results, and Potential Causes, are designed to help organization leaders recognize when discretionary effort is being included in resource estimates. Only after a problem is recognized and its causes identified can the needed action be taken to move the organization toward improved performance.
Process-Based Warning Flags
Business and project planning processes drive or allow planners to use a greater than 40 hour per week work estimate
Project software default calendars set for greater than 40 hours of work per week for personnel resources
Personnel scheduling calendars, such as Microsoft Outlook or Lotus Notes, set for greater than 40 hours per week of availability by default
Process Execution Warning Flags – Behaviors
Executives, managers, and supervisors demand more than 40 hours per week be used as a standard resource planning assumption
Executives, managers, and supervisors automatically cut personnel resource requests by a standard amount such as 10 percent or more
Executives and managers allow greater than 40 hours per week resource needs to go unfunded and/or unbudgeted
Potential, Observable Results
Projects are frequently not completed on time
Productivity is lower than expected
The organization experiences higher than industry normal attrition
Approved business and project plans require more personnel resources to execute than have been assigned
Potential Causes
Executives, managers, and supervisors are driven to do more with less – often reinforced by the organization's rewards system
Individual attitudes tend to be skewed toward a 'live-to-work' rather than a 'work-to-live' bias
Cultural belief that uncompensated work is acceptable
Final Thoughts…
Personnel resource availability above 40 hours per week can be considered when planning if such work is compulsory. Such instance may include:
represented employee contracts containing provisions for forced overtime
pre-established (before hiring or renegotiated and compensated after hiring) professional work standards requiring over 40 hours of work per week as is often established for:

plant outages
rotating shift work
The 'live-to-work' causal factor contributes to a culture that values uncompensated work. This belief is often associated with the members of the Baby Boomer Generation that currently comprises a large portion of the workforce. Generations X and Y, however, tend to not share this believe or value uncompensated work far less than Baby Boomers. Therefore, as Generation X and Y's portion of the workforce grows, the 'live-to-work' value is likely to diminish; affording organizations less discretionary effort over time. This makes the planning for discretionary effort in long range business plans particularly risky.[/wcm_restrict][wcm_nonmember plans="40897, 25542, 25653″]
---
Hi there! Gain access to this article with a StrategyDriven Insights Library – Total Access subscription or buy access to the article itself.
Subscribe to the StrategyDriven Insights Library

Sign-up now for your StrategyDriven Insights Library – Total Access subscription for as low as $15 / month (paid annually).

Not sure? Click here to learn more.

Buy the Article

Don't need a subscription? Buy access to Resource Projection Warning Flag 1 – Assumed Discretionary Effort for just $2!
[/wcm_nonmember]
Related content from StrategyDriven
https://www.strategydriven.com/wp-content/uploads/Clockwatcher.jpg
282
425
StrategyDriven
https://www.strategydriven.com/wp-content/uploads/SDELogo5-300x70-300x70.png
StrategyDriven
2010-01-26 06:25:48
2018-10-07 20:09:55
Resource Projection Warning Flag 1 – Assumed Discretionary Effort