Predefined Action Thresholds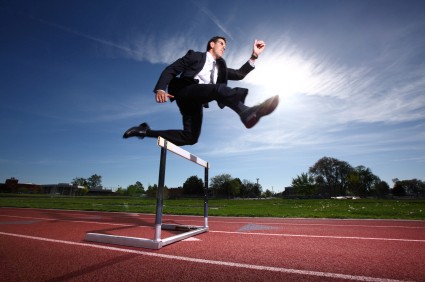 The value of organizational performance measures isn't simply that they inform leaders and individual contributors of past and present state performance; rather, the power of performance measures comes from the actions they drive to improve future results. Therefore, organizational performance measures are most effective when they indicate when specific actions should take place. Predefined thresholds accomplish this objective.[wcm_restrict plans="41571, 25542, 25653″]
Predefined action thresholds identify the circumstances when one or more specific actions should be taken to either mitigate and avoid adverse outcomes or seize upon an opportunity to realize beneficial outcomes. By predefining action points, organizations gain the following advantages:
consistent and predictable results derived from clearly defined and broadly communicated and routinely practiced actions and action implementation points
enhanced action and threshold point decision-making because of an unrushed process that incorporates the broadest possible knowledge and experience base and thorough solution evaluation
reduced costs as early deviation response thresholds enable small adjustments to achieve significant long-term impacts minimizing the need for delayed implementation of more costly actions in response to greater deviations in an attempt to achieve the same outcome
enablement of redundant risk and opportunity responses as early responses to action conditions allows for an increased number of 'check and adjust' opportunities if needed
Defining Action Thresholds
In principle, action thresholds should be defined such that there is enough time to both implement the response actions and realize their impact so to ensure adverse outcome avoidance or benefit realization. When establishing the threshold, one must consider both the performance value difference between the desired outcome and the threshold point and the maximum rate of change of the monitored parameter. Taken together, these establish the minimum amount of time allotted for the response actions to be implemented and their impact to be realized.
(Performance Value Difference between the Desired Outcome and the Threshold) / (Maximum Rate of Parameter Change) = Minimum Amount of Time to Implement Response Actions and Realize Their Impact
Note that if more time is needed to implement the response actions and realize their impact then the threshold must be lowered (making the difference between the performance value of the desired outcome and threshold greater) and/or the parameter monitored more frequently such that its expected rate of change is lower.[/wcm_restrict][wcm_nonmember plans="41571, 25542, 25653″]
---
Hi there! Gain access to this article with a StrategyDriven Insights Library – Total Access subscription or buy access to the article itself.
Subscribe to the StrategyDriven Insights Library

Sign-up now for your StrategyDriven Insights Library – Total Access subscription for as low as $15 / month (paid annually).

Not sure? Click here to learn more.

Buy the Article

Don't need a subscription? Buy access to Organizational Performance Measures Best Practice 11 – Predefined Action Thresholds for just $2!
[/wcm_nonmember]
Additional Information
Additional information regarding the organizational performance measure thresholds can be found in the StrategyDriven whitepaper series Organizational Performance Measures.
Related content from StrategyDriven
https://www.strategydriven.com/wp-content/uploads/Threshold.jpg
282
425
StrategyDriven
https://www.strategydriven.com/wp-content/uploads/SDELogo5-300x70-300x70.png
StrategyDriven
2010-08-16 11:23:17
2020-10-24 16:29:15
Predefined Action Thresholds