Business Performance Assessment Program Best Practice 12 – Define Issue Materiality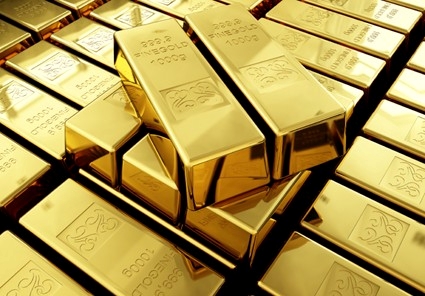 Business performance assessments seek to identify meaningful improvement opportunities for an organization, typically in the areas of safety, performance reliability, and operational efficiency. Meaningful or material opportunities are those representing a performance improvement that satisfies a regulatory requirement, exceeds the organization's financial return on investment threshold, and/or provides a not easily replicable advantage over competitors. As such, assessors should evaluate potential performance improvement opportunities for their materiality; focusing on those offering the organization meaningful gains.[wcm_restrict plans="47775, 25542, 25653″]
Determining Materiality
Materiality represents the threshold at which a performance improvement opportunity is significant enough to warrant the investment of time and resources required for its implementation. Consequently, materiality is relative to the size and circumstances of the individual organization being assessed. Some questions to consider when evaluating an identified performance improvement opportunity's materiality include:
Is the improvement required by statute or regulation?
Did the deficiency result in a regulatory required reportable condition?
Does the improvement mitigate or eliminate an unsafe personnel or equipment condition?
Has the deficiency resulted in a significant production, customer, and/or financial loss (often defined as 10 percent or more)
Is the shortfall chronically impacting ongoing operations, current or future initiatives, and/or reported business results?
Will the operational efficiency and/or reliability gain meet or exceed the organization's return on investment threshold when considering the cost of implementing the improvements?
Can the improvement provide the organization with a not easily replicable competitive advantage that will meet or exceed the organization's market share goals?
Does the improvement reinforce the organization's values?
While material findings should meet one or more of the above conditions, these findings should possess all of the following characteristics:
Relevance: Material findings will influence management's decisions
Reliability: Omission or misstatement of a material finding will impair management's ability to make good decisions
Completeness: Material findings must be complete in order to present an accurate and fair view of the conditions to be improved or resolved
Final Thought…
Focusing on material findings is not intended to suggest that all observed facts should not be documented. On the contrary, documenting and assessing all observed facts in aggregate is necessary to identify material findings. (See StrategyDriven Evaluation and Control Program Model – Information Development Model) Additionally, these documented observation facts can contribute to other evaluation activities including causal analysis and individual performance reviews.
Assessors should also define the materiality of the corrective actions they recommend. All corrective actions have an implementation cost and just as an organization's business initiatives should clear a return on investment threshold. Performing corrective actions for the sake of being viewed as 'taking action' is damaging to an organization as it robs from it the scarce resources that would otherwise be applied to more valuable activities.[/wcm_restrict][wcm_nonmember plans="47775, 25542, 25653″]
---
Hi there! Gain access to this article with a StrategyDriven Insights Library – Total Access subscription or buy access to the article itself.
Subscribe to the StrategyDriven Insights Library

Sign-up now for your StrategyDriven Insights Library – Total Access subscription for as low as $15 / month (paid annually).

Not sure? Click here to learn more.

Buy the Article

Don't need a subscription? Buy access to Business Performance Assessment Program Best Practice 12 – Define Issue Materiality for just $2!
[/wcm_nonmember]
---
About the Author

Nathan Ives is a StrategyDriven Principal and Host of the StrategyDriven Podcast. For over twenty years, he has served as trusted advisor to executives and managers at dozens of Fortune 500 and smaller companies in the areas of management effectiveness, organizational development, and process improvement. To read Nathan's complete biography, click here.
Related content from StrategyDriven
https://www.strategydriven.com/wp-content/uploads/Materiality1.jpg
296
425
Nathan Ives
https://www.strategydriven.com/wp-content/uploads/SDELogo5-300x70-300x70.png
Nathan Ives
2014-05-20 23:03:14
2018-12-16 16:58:55
Business Performance Assessment Program Best Practice 12 – Define Issue Materiality