Reduce the Risks in Your Workplace Right Now
There are so many risks and dangers present in the workplace. As the owner of the company, it's up to you to minimise them. It's so easy to just coast along and tell yourself that everything's fine and dandy. But sooner or later, your lack of safety precautions will catch up with you, and those risks will start to have a real impact on your employees and your business. Here are some great ways in which you can reduce the risks in your workplace right now.
Have Someone Oversee Safety Practices Each Day
Rather than leaving safety and security responsibilities up to each person as they carry out their work, why not hire a person to oversee all of those safety practices? They will then be solely responsible for all of the safety issues in the workplace. It will take a load off the mind of your other employees, and you will know exactly who to go to when there is a safety problem. Each day, they will be able to focus on this and nothing else. Although it will mean spending a bit more money on staffing, it's something that could really be worthwhile.

Photo courtesy of Wikimedia
Set Rules for the Use of Any Dangerous Machinery
If there is any potentially dangerous machinery in your workplace, you should ensure there is a clear set of rules in place for using it. Everyone should know exactly what to do and what not to do when they are using machinery that poses them a threat. They should be kitted out with the right personal protective equipment. And you can even get lanyards for dangerous roles. These snap off easily so that they don't get caught in any machinery that is being used by an employee. Make the rules readily available, and offer extra training too if necessary.
Clear the Floor
The floor is where the majority of the dangers lie in waiting in the workplace. Many people don't take blocked walkways and cluttered floor space anywhere nearly as seriously as they should. If you want to make sure that the floor is clear at all times, survey it each week and look for things that could be hazardous. For example, things shouldn't be stacked up too high near to where people do their work. When that's the case, a fall could result in someone getting hurt. And fire escapes definitely need to be kept 100% clear at all times.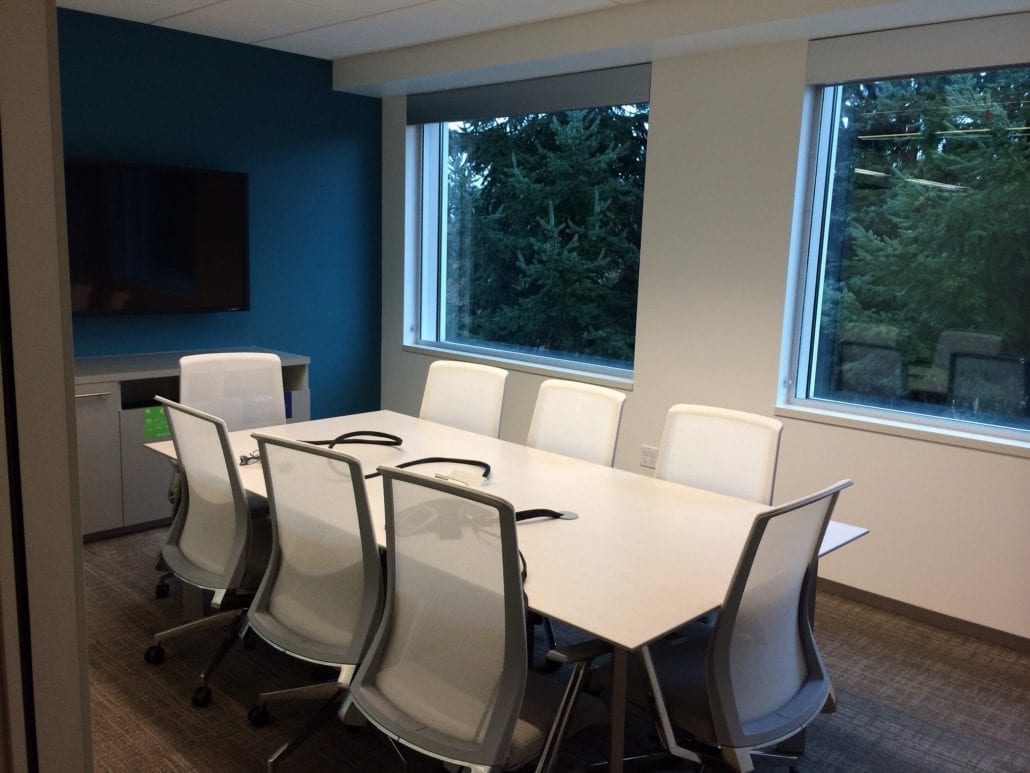 Photo courtesy of Jeff Wilcox via flickr
Be Proactive, Not Reactive
This is a good general rule to follow when it comes to safety in the workplace. When you are reactive rather than proactive, you will end up not taking extra steps to improve safety until you're prompted to by something going wrong. That's far from the ideal situation to be in because it means that you didn't take risks as seriously as you should have done in the first place. Assess your workplace and carry out risk assessments to spot problems before, not after, they result in someone getting hurt. It's a sensible and safe approach to take.
Related content from StrategyDriven
https://www.strategydriven.com/wp-content/uploads/WorkerSafety.jpg
800
1200
StrategyDriven
https://www.strategydriven.com/wp-content/uploads/SDELogo5-300x70-300x70.png
StrategyDriven
2017-03-12 11:00:42
2017-03-12 12:29:53
Reduce the Risks in Your Workplace Right Now