Current Marketing Strategies that will Help Improve Customer Service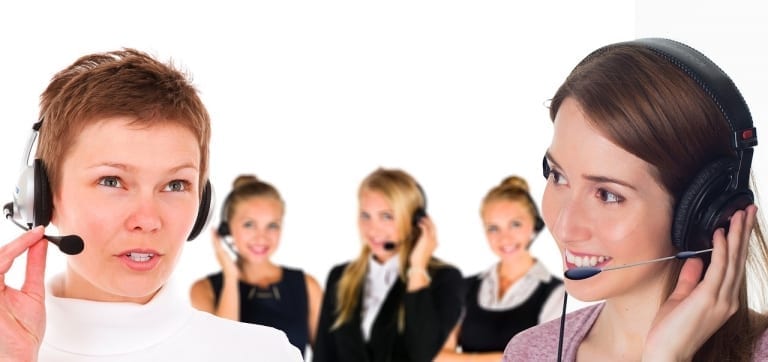 Typically, most owners of large businesses will have a marketing department and a customer service team, each with its own lists of responsibilities. But in order to truly make a big business and enterprise succeed, these two entities should mesh their services, at least some of the time.
For examples on how business owners can elevate their corporate customer service with the help of some top-notch marketing services, please consider the following examples:
Follow Up with Customers
In order to provide outstanding customer service, it's vital business owners learn more about their customers' experiences with their company, including what brought them to the business in the first place, what went well and what could be improved upon.
For example, the marketing team could send follow-up emails that ask whether the buyer has or is enjoying the product or service and then thank them for their response. Large companies can also contact customers by email to offer them a special "thank you" for shopping with us coupon or discount code on a future purchase.
Offer a Modern Customer Service Platform
To help ensure each and every customer has a great experience while placing an order or contacting a large enterprise for any reason, owners should consider adding an innovative cloud contact center and IVR system to their customer service platform.
For instance, if a marketing plan includes a goal to offer customer support 24/7, an IVR system is a great option. And for business owners who feel automated agents are impersonal and confusing to customers, this is definitely not the case with an IVR system, which are designed to provide a highly-personalized customer experience to help customers get the answers they need through features like in-queue self-service.
This modern IVR solution can even predict a caller's intent based on recent transactions, meaning if a customer is calling back to follow up on a previous question, the IVR system can determine this and cut right to the chase.
Boost the CSR Team's Training and Seek Feedback
Even if a business owner thinks their customer service team is performing well overall, there are still areas in which these employees can improve. Experts say enterprises should hold regular training and refresher courses that will help customer service teams improve their skills.
Topics to cover include empathy and patience, as well as general updates in the company's products and services. This way, if a confused customer calls in and has questions about a potential new product, the customer service rep will remain friendly and patient, and will be able to accurately discuss recently launched products, services and prices.
To make this type of training less dry for your team, business owners can role play with them by taking turns to play the part of the challenging customer. To ensure this ongoing training is "sticking" and everyone is on board with the company's policy, business owners should then follow up with customers and asking them to rate their customer service rep through a rating system sent out via email or a series of quick questions over the phone.
Marketing and CSR Departments Combined are a Powerful Force
Rather than view their marketing and customer service teams as disparate teams, owners of large companies should look for ways to combine their powers — at least some of the time.
By offering ongoing training, following up with customers and giving them access to a user-friendly and modern customer service platform, businesses should see a tangible boost in customer retention and satisfaction numbers.
Related content from StrategyDriven
https://www.strategydriven.com/wp-content/uploads/call-center-2944063_1280.jpg
603
1280
StrategyDriven
https://www.strategydriven.com/wp-content/uploads/SDELogo5-300x70-300x70.png
StrategyDriven
2019-08-14 19:00:33
2019-08-14 15:26:13
Current Marketing Strategies that will Help Improve Customer Service