The Principles of Agile Planning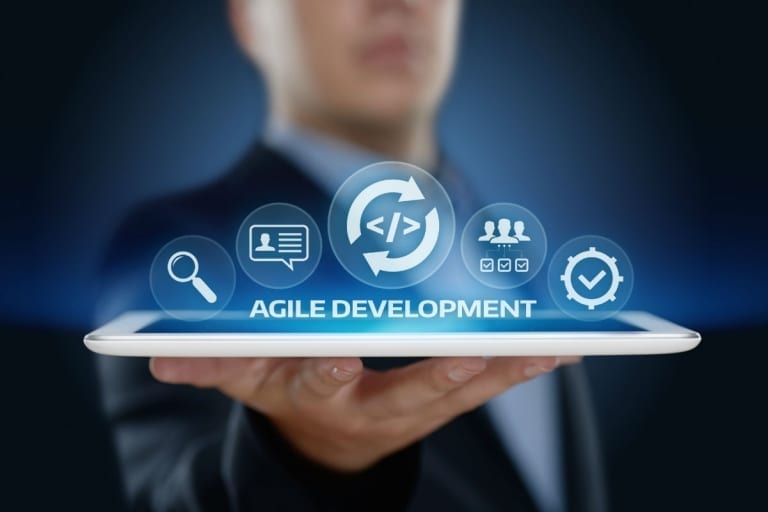 Agile methodology has taken the IT industry by the storm, and now it's spreading to other sectors.
Many companies have managed to gain an edge tapping into its transformative power. The benefits linked to adoption are indeed many, but there's just one problem.
Scaling Agile in enterprise-level environments is a daunting task.
There are a bunch of moving parts you need to tie in together. The systems are sophisticated and project environments bigger and more distributed than ever before.
What is more, different teams need to work hand in hand toward shared goals. Even a small misstep can lead to immense problems.
The good news is pioneers and early practitioners have been where you are now. They've paved the way and left many proven practices and principles of Agile in their wake.
Here is how to use smart planning to make strides toward greater agility and market success.
Choose Your Scaling Path
As soon as Agile transcends a one-team environment, complex challenges arise.
Conventional Scrum wisdom no longer serves as a reliable guide.
What you need is a structural roadmap for scaling, such as Scaled Agile Framework (SAFe). Each pre-made methodology has its pros and cons when tackling multi-team programs and portfolios. Some, for example, are more prescriptive than others.
Therefore, it would be wise to explore multiple avenues. At the very least, consider Kanban, Large-Scale Scrum (LeSS), SAFe, and Disciplined Agile Delivery. The common thread among them is their lightweight build.
Making this initial choice isn't an absolute must, but it does tend to make things easier. It narrows down options and streamlines scaling. Go for your own custom-made framework only if you know exactly what you're doing.
Adopt an Agile Mindset
The next phase of transformation revolves around nurturing the right mindset.
First off, get familiar with basic Agile principles. You have to be quick on your feet and display problem-solving aptitude. The main objective is to respond to change quickly and grow based on the acquired insights.
After all, change is the only constant thing in Agile project management and development. Failure is its inevitable byproduct and you need to learn to embrace it. Make sure top management understands this.
What is more, try to make your business strategies and plans less rigid. This is a way to accommodate changes and make them work to your advantage. After all, your needs and goal are bound to shift down the road, so why not plan ahead of time?
You certainly cannot let unexpected and unforeseen events derail your projects. To avoid this scenario, don't cut corners or deploy half-measures. Put a well-functioning system in place, which is geared toward learning and evolution.
You can rely on these tips to get the ball rolling and move forward with confidence.
By the Power of the Team
Think of Agile as gradual transformation instead of some big revolutionary moment.
There's no need to go for a big shake-up that could shatter your organization. You're better off proceeding step-by-step.
The heavy focus is on the processes of continuous delivery and frequent testing. To set them in motion, first hire the right staff. In other words, assemble teams of individuals ready to work in an Agile way.
To shape their mindset, harness the power of corporate culture.
Most notably, Agile doesn't go well with rigid, top-down hierarchies. In fact, it entices you to dismantle them. This is just one major hurdle you need to remove from the picture.
So, open the channels of communication and decentralize decision-making. Ensure the utmost level of transparency to establish trust, stimulate ideation, and spur collaboration.
Everyone must be on the same page, practicing Agile on a daily basis.
Master the Art of Incremental Delivery
Agile discourages extensive planning in stages before the projects commence.
The scaling endeavor, however, does include this dimension. There's really no other way to translate your vision into a functioning set of practices and processes. There are simply too many components that have to fall together seamlessly.
Therefore, come up with a solid plan to break down the big picture into smaller chunks. Set timeframes and milestones that eventually amount to the Minimum Viable Product (MVP).
Namely, you need to initiate a series of iterations (sprints). Each and every iteration is supposed to produce a potentially shippable product increment.
Moreover, align project activities with overarching strategic priorities and business goals. Don't hesitate to go into detail, but account for the need to adapt. You can take advantage of the rolling wave approach to complete this stage.
Gravitate Around a Consumer-Centric Axis
Ultimately, your success hinges on the ability to deliver real value to customers.
You cannot hope to achieve this without a suitable Product Backlog. The tricky thing is simply having one doesn't cut it.
You have to engage in its ongoing refinement. This essential task entails prioritization of items according to preset criteria. Ditch vanity metrics and leverage indicators that forward your mission and goals.
While at it, set milestones according to evaluations of the working systems and solutions. It also helps to make backlog decisions a few months in advance. Never let them be a last-minute afterthought.
At the end of the day, you have to experiment to figure out what works and what doesn't. And only after a series of team-level tests can you start scaling Agile to the whole organization. That's the way to improve your time-to-market without compromising on product quality.
Adhere to the Core Principles of Agile
Scaling isn't as simple as expanding what one team is doing to the whole organization.
Your best bet is to rely on fundamental principles of Agile scaling. Start by embracing the Agile mentality and getting buy-in from all employees and stakeholders.
Next off, carefully ponder which scaled method to employ. Rethink your current ways and take into account all your strengths and weaknesses. Do some tailoring and customization to make the most of the Agile framework of choice.
See to it that vital Agile processes coexist with the planning of your business needs and aspirations. Account for continuous change in your strategies. Make sure the practices are uniform across the board.
All your efforts will be a drop in the bucket compared to all the benefits of implementation. You should be able to demolish all the hurdles on the road to market domination.
Feel free to check out our insights section for more actionable tips and advice. More power to you!
Related content from StrategyDriven
https://www.strategydriven.com/wp-content/uploads/The-Principles-of-Agile-Planning.jpg
800
1200
StrategyDriven
https://www.strategydriven.com/wp-content/uploads/SDELogo5-300x70-300x70.png
StrategyDriven
2019-10-07 16:00:59
2019-10-07 15:33:24
The Principles of Agile Planning