9 Recession Proof Stocks to Invest in When the Economy is Down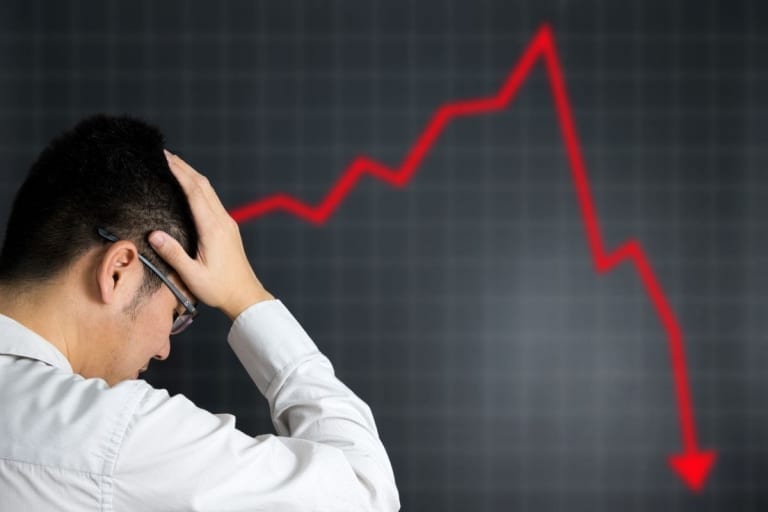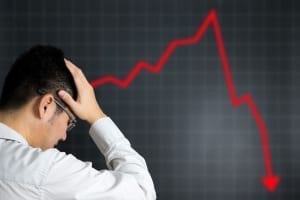 COVID-19 has taken a great blow to stock markets worldwide. This is because leaders have opted for lockdowns and a shut down of non-essential businesses.
Many people have lost their jobs and the unemployment rate surged in just a few days. The economy is looking very uncertain and unclear for the future.
Ironically, this is a great time to invest in the stock market. Recessions are a great opportunity to buy value stocks at discount prices. Keep reading to check out these recession proof stocks that you can catch on sale.
What Stocks You Should Be Looking For
To make the best investments during a stock market crash, look out for companies that have a great management history. These companies are often undervalued during recessions so you can buy their stocks at a discount. In the long term, their value will rise again.
Also, look at buying recession proof stocks from companies that make indispensable products. These include food, energy and communications companies.
Other stocks that do well in recession include liquor companies, companies that sell cheap merchandise, liquor companies and gambling companies. Look into investing in discount supermarkets, discount clothing stores or online gambling companies.
Read on for 9 best recessions stocks that you should invest in now when the economy is down.
1. Walmart (WMT)
Walmart is one of the best recession stocks that you can buy. First of all, it sells products at discount prices hence it will do well during a recession. A big percentage of Walmart's sales come from groceries and human beings can't survive without food. So even during a recession, Walmart will not go out of business.
Investors know the value of Walmart and its stock has remained stable during the COVID-19 pandemic. But the year started with Walmart selling at $119 and the current price has dropped as low as $109. So you can still buy it at a discount.
2. Microsoft (MSFT)
Microsoft is a huge software company that will not be going anywhere anytime soon. It is one of the best recession proof stocks that you can buy during this period. Its prices are at the lowest they may ever be.
As a blue-chip company, Microsoft will be one of the winners of the coronavirus pandemic. Many people are purchasing Microsoft products to assist them while they are working from home.
3. McDonald's (MCD)
McDonald's is one of the companies that has taken a hit from the coronavirus pandemic. Store sales have gone down as more Americans stay at home to reduce infection rates of the virus.
But McDonald's is an established company with a solid management history so we can expect its stock to go back up once the crisis ends. McDonald's stock price has fallen by about 10% since the beginning of the year. So you could get a bargain if you buy stocks in the company now.
4. DollarTree (DLTR)
This is another recession proof stock because it sells discounted goods. DollarTree has had to hire more employees to deal with the rise in demand for its goods and services.
Its stock price has also fallen 22% since the beginning of the year. So it is a solid stock to invest in now.
5. Kellogg's (K)
Kellogg's manufactures a variety of dry goods. Sales of Kellogg's products have soared as consumers worldwide stockpile food items. Its stock price has also been rising during the pandemic.
You may not get a discounted price on the stock but it is still a good recession proof stock for your portfolio.
6. Disney (DIS)
The coronavirus has forced Disney to close its theme parks. This has caused Disney stock prices to plunge. But this is a solid company that will continue growing in the coming years.
Buying Disney stocks while the prices are low means you will reap the benefits when the pandemic ends and the prices go back up. They recently rolled out their Disney+ platform and streaming rates are up so this could keep them in good standing.
7. Intuit (INTU)
Intuit owns two of the biggest accounting applications? Quickbooks and TurboTax. Businesses still need to balance their books and file their tax returns, recession or not.
While some businesses may close, the economy will still recover and Intuit will be able to ride the downturn. So investing in Intuit stock is a good bet.
8. Brown Forman (BF.B)
Liquor companies often survive recessions because many Americans look for a way to manage their stress. Brown Forman sells whiskey and Jack Daniels is its most famous brand. This article might give more insight into reasons for even higher stress levels.
It will likely have increased sales during this pandemic although the trade war with China might affect its overseas sales. Still, this is a good stock for your portfolio if you don't have a moral issue with alcohol sales.
9. Visa
Visa is a global company that has one of the most valuable brands worldwide. They also have a product that Americans cannot do without, which is a debit and credit card system. Visa is good at leveraging technology to maintain its market share despite threats from newer companies.
The current pandemic has also led many people to shop online and avoid handling cash which will be great for Visa's revenues. Visa can survive recessions because as a payment platform it isn't affected by consumer debt. Despite reduced spending during recessions consumers still have to buy essential goods.
Luckily for you, Visa's stock prices have fallen due to the CoronaVirus so this is a great chance to get this valuable stock at a lower price than its value.
A Recession Is the Best Time to Buy Recession Proof Stocks
If you are looking to buy some stocks this is the best time to add recession proof stocks to your portfolio. The economy might not be in the best condition. Yet if you play your cards right, you can come out better on the other side.
For more investment tips read the rest of our blog.
Related content from StrategyDriven
https://www.strategydriven.com/wp-content/uploads/9-Recession-Proof-Stocks-to-Invest-in-When-the-Economy-is-Down.jpeg
800
1200
StrategyDriven
https://www.strategydriven.com/wp-content/uploads/SDELogo5-300x70-300x70.png
StrategyDriven
2020-04-14 16:00:07
2020-04-14 14:12:41
9 Recession Proof Stocks to Invest in When the Economy is Down