How to Improve Customer Loyalty in eCommerce Businesses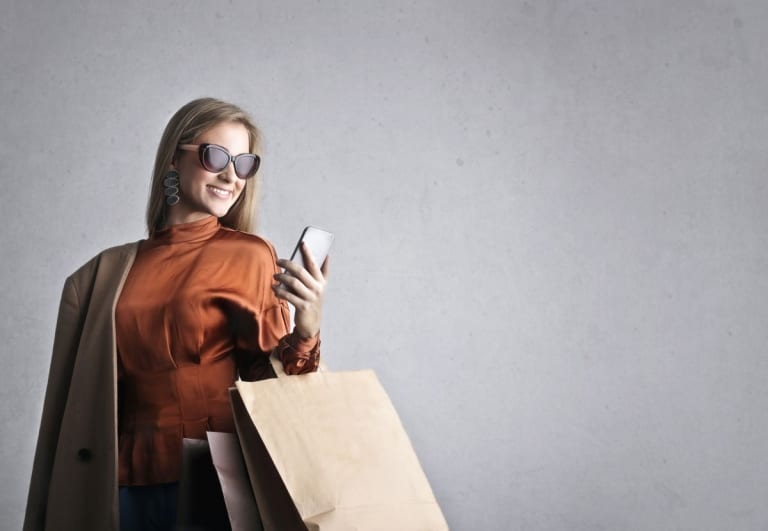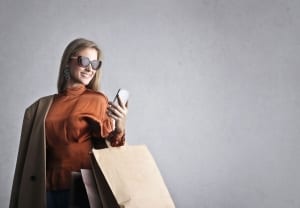 Today's eCommerce market is very competitive, making brand loyalty an elusive concept for many. To keep the customer happy, you'll need to consider several factors: top-notch customer service, consistency, product qualities, and much more.
However, it's never enough to sustain customer loyalty; you have to keep inspiring them with new tactics and products.
According to statistics, it is 5 times more costly to win over new customers than to make the existing ones stay loyal to you.
A friendly relationship with customers ensures improved loyalty while keeping the revenue flowing. Loyal buyers are likely to give positive reviews about your brand and products and motivate more visitors to place their orders.
Here are some implementable methods of boosting your buyers' shopping experience to win their loyalty:
Improve User Experience
To improve user experience in your store, consider building a secure connection with your clients. With their consent, you can send promotional emails and other information you think will trigger their interest.
When new products or stock arrive, make sure you alert them and even surprise them with VIP vouchers. Using their purchasing history, you can personalize buyer experiences by recommending offers to related products.
Customer communication is vital. Using email newsletters, you can share relevant content with customers and even send them surveys on how you can improve their experience.
Simplifying the ordering and payment process is also another way of enhancing customer experience. You can achieve this by adding categories of wishlists to customer accounts to allow them to save products for later purchasing.
Providing multiple payment and shipping options will make it easy to target international buyers who'll conveniently pay for products from their mobile devices from wherever they are.
Such dedication will make them feel valued and improve their loyalty.
Create and Implement an Excellent Loyalty Program
To boost customer loyalty in your online store, consider creating a good loyalty program. Loyalty programs are proven to please your customers and build a community of buyers who'll spread the word about your brand and products by sharing their success stories.
Reward programs make customers loyal and also provide a rush knowing that after a few more purchases, they'll accumulate enough points to get the product they've been yearning for.
These programs also make them feel part of a buzzing online community that allows them to bond with other customers.
A loyalty program can help you boost your online store's revenue and retain customers as well. You can simplify the process of joining by promoting it through email, on your website, or social media and offer them extra sign up points.
You can also take this time to put some of your products up for sale, surprise buyers with freebies on purchases, or offer discounts on particular products. If you are selling products where trends change frequently, you'll be able to clear last-season stock and order more trending options.
Make Return Policies Easy
When your customers know that they'll get goods quickly after ordering or returning, they'll stay true to your brand.
Delivery issues can deter them from coming back. If a customer requests a particular outfit from your store, deliver as promised as you may be inconveniencing their plans and make them look elsewhere for attention.
Cost-effective and straightforward return policies can drive customer loyalty. Remember always to be generous with shipping prices to lure more buyers. You can offer free shipping and increase repeat customers. With buyer-friendly return policies, you may boost your e-store's conversions.
Offer your customers multiple return options such as free two-way returns, flat-fee shipping, pickup options, a 1-year return policy, and much more. Always weigh the cost of returns against your risk of losing repeat customers.
Make Customer Support a Priority
Set up multiple ways through which customers can access support from your online fashion store. It can be through chatbots or live customer service agents who'll answer all their questions regarding your products or address customer concerns.
Your customer support ability will reflect value to your customers. Therefore, excellent customer support should be a priority if you want to have loyal customers. The way you handle customers' concerns, complaints, and questions makes them keep a score and form judgments about your brand.
Train your customer support teams to be friendly, efficient, and helpful to customers. A quick response will improve customer loyalty.
Enhance Your Email Marketing Strategy
Understanding your customers and speaking their language can help to improve your retention and conversion rates drastically. Create an ideal customer profile that will enable you to address their individual needs consistently.
In your email marketing strategy, offer your customers the option to receive only those emails related to the products they are interested in or those relevant to their purchase history.
Emailing is an excellent way of connecting with online buyers. To entice new customers who've made a purchase, you can greet them with a welcoming message, thank them for choosing your brand and your products, and offer them options for cross-selling and upselling.
To keep your web visitors engaged even if they haven't made a purchase recently, sending them a recurrent email with a discount code can encourage them to buy from you again.
You can also send timely emails during their birthday or holidays with personalized offers. This approach is effective in improving customer loyalty.
Form Partnerships with Other Businesses
Did you know that partnering with other businesses is an excellent strategic way to increase customer loyalty? Partnering with established firms helps you identify better ways to engage, communicate and interact with your customers. For instance, through partnering, you can learn how a business engages with its customers.
If the method the business uses proves successful, there is no harm in trying it. Besides, you can access better technology that can help you communicate effectively with your customers. If you partner with a well-known business, this can dramatically improve the loyalty of your customers.
Especially for new businesses, they must consider partnering with other companies first to attract and retain customers, and eventually improve customer loyalty. Such startups can effectively do this through franchising. If you don't know what's a franchise, this is where a new business gets established under an existing company.
Starting and running a new business is daunting, especially in attracting and retaining customers. But through a franchise, a startup will garner a good market percentage and help keep such customers in the long run.
Final Thoughts
Your customers' loyalty determines your eCommerce store's growth. You should not underestimate the value of building close relationships with your buyers.
Devote your efforts and attention to satisfying their needs, and they'll feel valued enough to make repeat purchases and help you market your products to prospects through positive reviews.
---
About the Author

Joe Peters is a Baltimore-based freelance writer and an ultimate techie. When he is not working his magic as a marketing consultant, this incurable tech junkie devours the news on the latest gadgets and binge-watches his favorite TV shows. Follow him on @bmorepeters
Related content from StrategyDriven
https://www.strategydriven.com/wp-content/uploads/pexels-andrea-piacquadio-3771088.jpg
830
1200
StrategyDriven
https://www.strategydriven.com/wp-content/uploads/SDELogo5-300x70-300x70.png
StrategyDriven
2020-11-27 08:00:49
2021-03-16 14:23:54
How to Improve Customer Loyalty in eCommerce Businesses