How To Handle Employee Cyber Security Training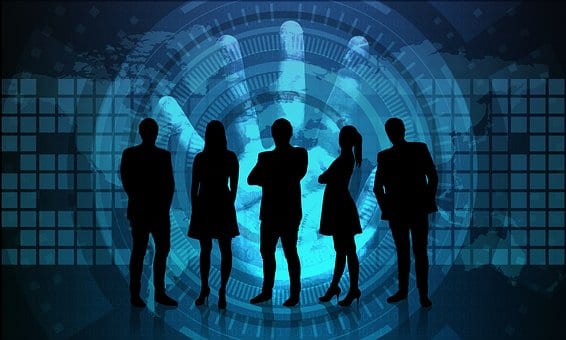 If your employees' financial and personal information is leaked to intruders, your company may lose a lot. Most employees in various companies have fallen victim to phishing scams, causing great losses to the company. Unfortunately, cyber attackers evolve as technology changes and make their attacks even more sophisticated.
To shield your company from attacks, you need to conduct a compromise assessment and assess where it's more vulnerable. Setting up complicated systems to protect your business is great. But if your employees don't know how to use the systems, you'll still be vulnerable. That's why every organization should give their employees basic cybersecurity training. That way, attacks targeting social engineering and phishing scams will stay out of your business.
Here are some tactics for training your employees in cybersecurity: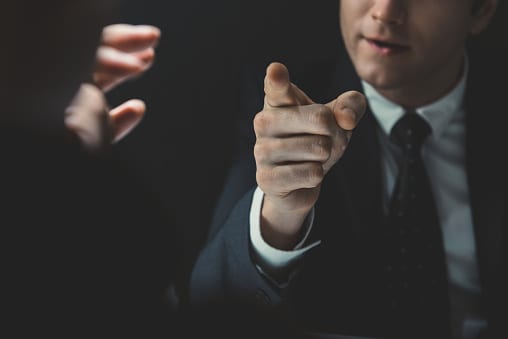 1. Avoid Blame Games
When the news of a data breach gets into the ears of the company's executive and other people, it's easy to attach the fault to some employee who clicked the wrong link. Though it might be true that one of your employees may have fallen for an attacker's trap, it isn't advisable to blame them if they don't have the right knowledge about such attacks. In fact, it may seem that the organization is dodging is the responsibility of training employees on how to keep its data and networks secure.
Instead of blaming the employees, you should develop a plan that'll ensure every worker has the knowledge they require to prevent attacks. You should also encourage them to ask questions and set up a department that can address their concerns.
Training isn't only about collecting your employees in some class and lecturing them on best practices, but it could also be sharing with them new threats through SMSs and pinning informational notices on their noticeboards and offices. That way, they'll keep interacting with the information and enhance their knowledge of cybersecurity threats.
2. Have A Budget For Employee Training
While SMSs and notices can help inform your employees about threats, you may need to conduct a training to explain how to handle some complicated threats. Cybersecurity requires constant maintenance because new attacks are created daily and monthly. Therefore, conducting monthly training can be ideal for updating them on such threats.
According to experienced IT experts, people working in your organization are assets that need continual investment. If you don't patch them regularly, they'll be vulnerable. That's why when planning for your yearly budget, you should include employee training. Securing your systems and data is just as essential as marketing your products and services. So it would be best to treat employee training with seriousness as you would treat marketing.
Furthermore, you need to use many approaches to keep your staff on top of the trends. That may need a mindset shift and not viewing an employee who opened a wrong link as a source of failure even after training them but recognizing that your training and security structure needs updating.
3. Prioritize Cyber Security Awareness
Being on top of trends doesn't prevent your company from experiencing data breaches. According to Cyber Security Hub, companies like Toyota, Walmart, and Dunkin' Donuts have experienced attacks in the recent past despite having sophisticated security systems.
If you think that your small enterprise is safe, you need to be very worried because a 2018 cybersecurity report by Ponemon Institute revealed that about two-thirds of small businesses were attacked within a year. The only way to keep your systems secure is always to enlighten your employees about cybersecurity news. That way, they'll understand the frequency and volume of attacks and be alert throughout the day.
Though getting your employees aware of current events is vital, you shouldn't flood their inboxes with many emails that may be sent directly to the archives. Instead, you can attach cybersecurity information in the emails or reports news section that you can customize. Also, including messages in the links you send to your employees can help them stay updated.
4. Train Them On Password Best Practices
Having password best practices in your organization is one way of developing a robust security plan. The only problem you may face is convincing your workers to implement it.
Strong passwords should have the following qualities:
Be Long Enough: Lengthy passwords are difficult to crack. That's why IT experts recommend that you set passwords with at least eight characters.
Have Many Character Sets: Every character set you add enhances the complexity of the password and makes it difficult to penetrate. That's why your password should have a lower case, upper case, symbols, and numerals.
Have Incomplete Words: There's no doubt that common words are easier to remember. However, they make it very simple for an attacker to crack. So it's advisable to use incomplete words.
Should Be Changed Often: If you keep on using the same password on many devices, it may be compromised. To avoid that, you should change your password after a smaller window. Setting a reminder can help you know when to change your passwords.
Shouldn't Be Shared Across Accounts: Using similar passwords across accounts can make it easy for an enterprising hacker to obtain your information and use it on other websites. Fortunately, there are sites where you can key in your email to know if your password has been compromised.
To ensure that all your employees have complied with password policies, you can use password managing tools. These tools will generate memorable but strong passwords for every account that your workers use. They'll also simplify the process of sharing passwords and allow the employees to collaborate remotely.
As much as training your employees on password policies is vital, you also need to complement their knowledge with other data protection policies. Don't assume that they know and understand them, but remind them regularly through refresher courses.
That way, they'll always be updated on policies and rules that they need to follow. Every time you hire a new employee, you should tell them about data protection regulations and inform them about the company's cybersecurity policies.
Final Words
You can't prevent cyber attackers from targeting your company's systems, but you can try as best as you can to shield them. Training your employees on best practices can help you to minimize the chances of cybercrime immensely. Their knowledge of cybersecurity threats can make your company secure or a vulnerable target.
Related content from StrategyDriven
https://www.strategydriven.com/wp-content/uploads/cyber-security-business-corporate.jpeg
340
566
StrategyDriven
https://www.strategydriven.com/wp-content/uploads/SDELogo5-300x70-300x70.png
StrategyDriven
2021-01-30 14:00:22
2021-01-30 14:08:29
How To Handle Employee Cyber Security Training