Why P2P Lending Makes Complete Sense for Startups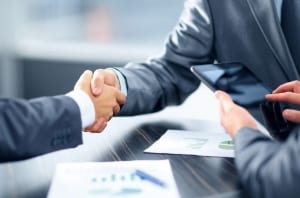 Since its inception, the peer-to-peer lending industry has moved ahead at warp speed. The P2P lending market was valued at $67.93 billion in 2019 and is expected to cross the $500 billion figure in 2027 at a CAGR of 29.7 percent, despite the global pandemic crisis.
P2P lending is a funding method that lets businesses get capital from several investors online. P2P lending marketplaces get investors and businesses seeking funding together on one platform. It is a debt-based investment that's different from crowdfunding. It presumes that the borrower will repay the loan in installments over the specified period.
Since the entire process is technologically driven, it ensures transparency and involves low operating costs and market risk. Hence, this funding model is a perfect fit for startup owners and entrepreneurs who are constantly looking for quick access to funds and reasonable interest rates.
Here's why P2P lending is an ideal business financing option for startups and SMEs.
1. It Offers an Easy and Streamlined Application Process
P2P lending allows startup owners to borrow capital without the hassle of going to financial institutions. This is an ideal scenario for startups as banks have extensive eligibility requirements and take a long time to approve a loan.
Also, startup owners who do not have good credit but a healthy cashflow find it tough to get loans from credit unions or banks. P2P lending is a great alternative option for such businesses. Even with a less-than-perfect credit score, a small business can get its funds through an online lending platform.
These platforms use the latest technology to provide direct and safe interaction between borrowers and lenders through a simple application process. They perform all the necessary checks, set all the rates and terms and conditions, apply legislation changes, and allow safe transactions.
For instance, the loan marketplace platform Swaper has built its own AI scoring model that's completely automated and adjusts legislation changes to the new risk terms.
Check out this interview with Iveta Br?vele, the CEO of Swaper for details.
2. It Helps Startups Get Funds Quickly
Depending on the size of your loan, the process of funding from financial institutions can last for weeks on end. However, P2P lending is an online and transparent process where the borrowers are constantly updated about the progress of their funding.
P2P platforms offer startups with a huge pool of willing investors who evaluate borrowers and lend accordingly. Lenders needn't support 100 percent of the financing; rather, it is pooled by many lenders. All this reduces the time taken to raise funds for a venture. Even loan amounts like $5,000 or more are funded in less than a week.
3. It Offers Excellent Interest Rates
When compared with the traditional ways of funding, P2P lending offers better interest rates. Banks usually have a higher interest rate on personal loans as they are unsecured loans. Repaying such loans can burn a hole in your pocket.
Being completely online (unlike banks), P2P platforms operate on low overheads. They do not have administrative and operational costs to pay. This allows them to offer attractive rates depending on the borrower's credit score, loan amount, and loan term. Hence, startups looking to reduce their business costs can benefit from this type of financing.
4. There Are No Hidden Costs
If you've ever applied for a loan from a bank, you'd understand the importance of reading the fine print. Many who have failed to do so have landed in a soup. Banks have so many hidden charges that most borrowers aren't aware of until it's too late. Such cashflow surprises can ruin your startup.
Online P2P lending is different. As mentioned earlier, it's a transparent process that clearly states the registration fee and the commission on the loan at the time of your registration. There are no hidden charges. What's more? If you plan to repay your loan early, you will not have to contend with any prepayment penalties.
So, you can use your funds to scale your startup rather than wasting it on unnecessary penalties and hidden charges.
5. You Don't Need a Collateral
Not all P2P lending platforms offer loans without collateral; however, they mandate a certain credit score and critically verify the eligibility of the borrower. They also check your business cash flow. If you meet the eligibility and your business has healthy cash flow, they may take collateral lightly and drop it from the requirements. So, you can get your startup funded without collateral!
Before opting for this funding option, consider the following pointers –
Take a look at the fine print at the bottom of each P2P provider's home or the product page. They usually share the complete overview of the loan amounts they offer and the rates and fees they charge.
Make sure that the lender operates in your state or country. Many P2P lenders do not operate in all locations.
Review your credit reports for major negative entries if any as these may come in the way of your loan approval.
Watch out for tempting upsells. You may require a certain amount but qualify for a larger loan. A few P2P sites will encourage you to borrow more. Agree only if you think you can put the money to good use.
Summing Up
P2P lending is an ideal funding option for small business owners and entrepreneurs looking for quick and easy ways to fuel their venture. No wonder, over the past decade, P2P lending has become mainstream among startups seeking additional funding.
Use the information shared above to make an informed funding decision for your venture.
Related content from StrategyDriven
https://www.strategydriven.com/wp-content/uploads/finance-4858797_1280-1.jpg
845
1280
StrategyDriven
https://www.strategydriven.com/wp-content/uploads/SDELogo5-300x70-300x70.png
StrategyDriven
2021-02-01 17:00:01
2021-02-01 12:04:35
Why P2P Lending Makes Complete Sense for Startups