Starting a business is not an easy feat. When you're still new in the business arena, you have to carefully think about what to offer to your customers and promote them in marketing mediums which are convenient for them. This will demand a lot of decision-making and resources from you. You also have to think about what your competitors are doing in order to level out the playing field. You have to constantly look at their strategies, determine which works and doesn't, and apply it on your own business. If you want your business to thrive, you should also consider using other mediums to help you achieve that goal. There are different tools which can help your business in different ways – and Amazon Local Associates Program is just one.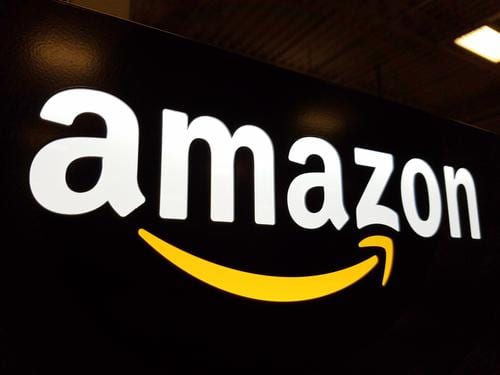 Amazon Local Associates Program 101: What Is It?
Amazon can be considered as one of the leaders when it comes to online selling. For years, Amazon has offered different products which can satisfy an individual's needs and wants. It also has unique services such as Amazon Tickets, Amazon Prime, and Amazon Music Unlimited. Collectively, all of these things became the reason why Amazon has grown throughout the years. And if you're still a neophyte or would want to improve your business, Amazon's Local Associate Program might be the solution you need. This is a program which allows business owners to sell Amazon products through their own website. Once the customer clicks the link from the website, the business earns a commission. This means that the more customers using the link, the more income for the business.
Amazon Local Associates Program 101: How Can It Help Businesses Thrive?
Regardless of the type of business you have right now, chances are, there are already competitors who have offered the same set of products and services. Most often than not, your competitors already operated in the industry for years before you even started your business. Diving into business with this status quo will make it hard for you to create a name or brand in the eyes of your potential customers. Good thing, because Amazon Local Associates Program can help you through the following:
1. Your business can earn more: Money is one of the most critical resources in any kind of business. No matter who your target audience is or what kind of products you're offering, you need money so the business can operate every day. And if you're starting a business, you might not have the abundance of this resource yet. Amazon Local Associates Program will let you earn more by promoting their products. As an Amazon business, you have to post Amazon's product on your website or blog and earn 10% of the purchase once a customer buys from you. This might not seem like a lot, but if you put time and effort in promoting products, you'll surely earn more over time. You can use Entrepreneur Journal Review as your resource to know how you can promote products better online.
2. You'll engage with customers: When you'll promote products from Amazon, you have to use the internet in order to drive in customers and profit. After all, everyone is on the internet, right? You can write blogs, improve your website and even take advantage of your social media accounts. This can become an excellent avenue to engage with your customers. You can give your recommendations about a product and earn at the same time. And if customers don't end up buying from you, their feedback can go a long way for your business to improve. You'll have an idea on what business' processes actually work and doesn't in the eyes of the customers.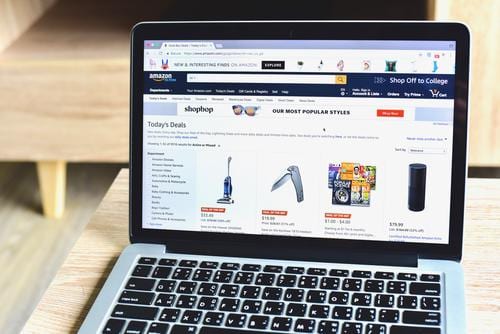 3. You can offer variety to your customers: No single customer would remain loyal to a business if the latter offers the same set of products every single time – customers need variety, too. And with Amazon's products on the website, you'll never have a problem with variety. You can get almost any product that your customers need because of Amazon's wide selection. You can promote products which are similar to your business niche, making it easy for you to reach your target audience.
4. You're assisted by Amazon: Once your business starts operating, there are many things on your plate. You have to think about the packaging and delivery of the products, customer service and returns. If your business receives a lot of order in a day, the workload can be overwhelming which can result to compromised service. When you sign up for the Amazon Local Associates Program, you'll be assisted by Amazon. This means that they will be working on your business' behalf behind the scenes. They will take care of the delivery, customer service, and returns, among others. All you have to do is haul in customers for sales.
5. You can gradually create a brand: Your brand is what makes you stand out from the competition. If you have one, it'll be easy for customers to distinguish your business from others. Creating a brand might be a tedious process, but it can be done using Amazon Local Associates Program. Since you can select which products to promote, you can pick one which is based on your expertise. You can easily write content or review the product since it's something that's up your alley. This can gradually increase the value of your brand because customers will trust the products you've recommended. It won't be long before customers will associate you as a trustworthy business and choose you from the competition.
6. You can learn a lot: The maxim that states "experience is the best teacher" is true when it comes to businesses. Whatever you experience – whether good or bad – can become your learning curve for improvement. If you're still in the first months of your business operations, Amazon Local Associates Program can help you gain experience which you can use in your business. You can learn how to entice customers, properly communicate with them and determine what they really want from a business. Sure, you might learn these from books or other businessmen, but nothing still compares to first-hand experiences.
7. You can keep your customers even when you're not carrying a product: Customers are the bread and butter of every business. Without them, your business will be non-existent. However, if your business is service-based, not producing your own product can become the reason for them to turn away. For example, if your business is focused on teaching children, not producing books might influence your customers to choose your competitors over you. Of course, customers would always want convenience and complete offerings. If your business doesn't have any products, you can use those which are from Amazon's catalogue. This is one benefit you can give from Amazon's Local Associate Program which can help you keep customers.
Beginnings Are Tough
The beginnings are always the hardest part of the process. This is where you'll have to figure out how to do things the right way. And when it comes to businesses, beginnings are usually very risky. If you use approaches or strategies which doesn't guarantee positive results, you'll end up wasting time, money and resources – things which are crucial in every business. If you want to jumpstart your business or you want it to thrive long-term, make use of Amazon Local Associates Program. It'll require work from you, but since you're doing almost everything with Amazon, things can become easier. Amazon can surely help your business thrive and succeed.
---
About the Author
Kristen Pearson is a journalist and business owner who enjoys writing on the side. She's written for website such as Journal Review and enjoys getting into detail about different aspects of business. In her spare time, she enjoys jogging.
https://www.strategydriven.com/wp-content/uploads/2-1.jpg
334
500
StrategyDriven
https://www.strategydriven.com/wp-content/uploads/SDELogo5-300x70-300x70.png
StrategyDriven
2018-07-19 20:00:06
2019-01-27 08:14:34
Amazon Affiliate Marketing Business Review To Help Your Company Thrive