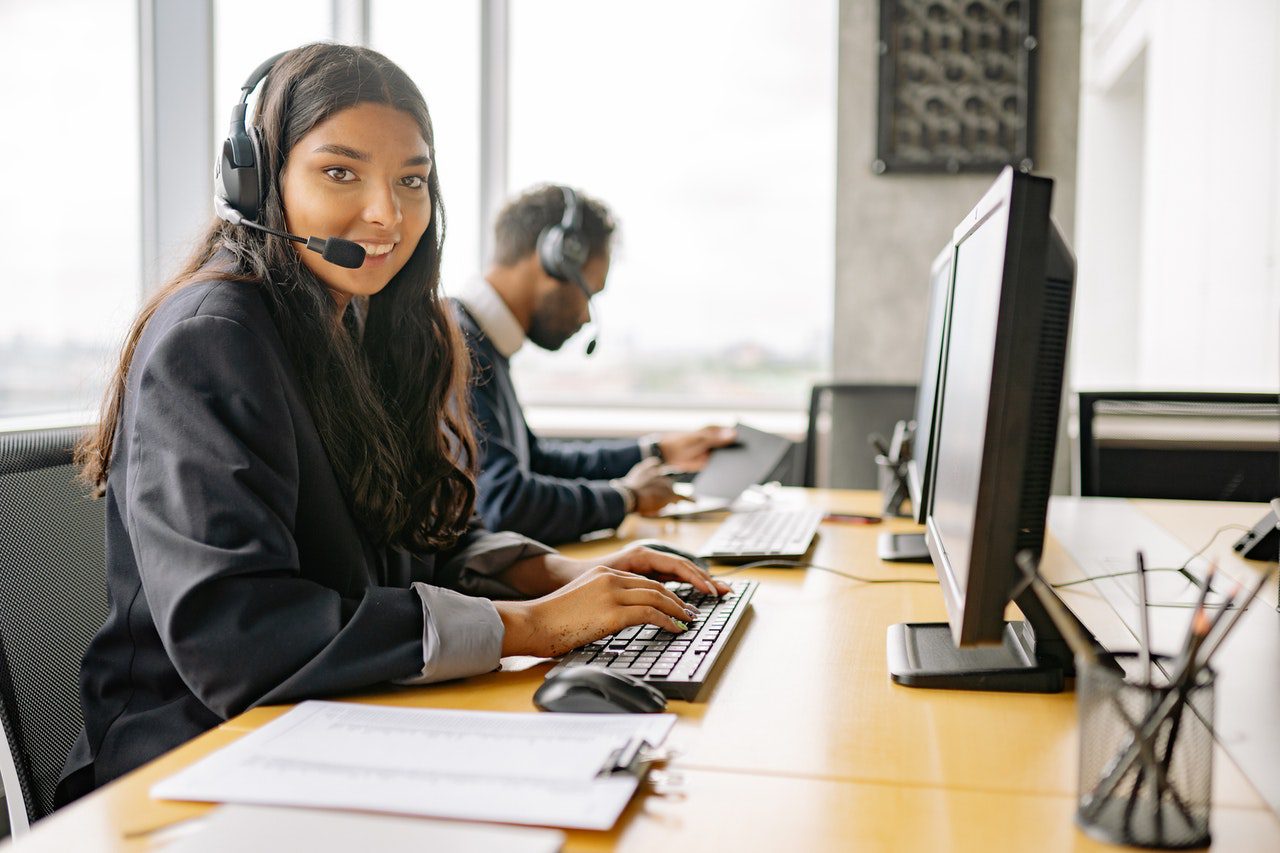 It is important to recognize that every job position and every employee needs a bit of a boost from time to time. This is why incentive programs are critical to driving performance. This is especially true in call centers, where a highly stressful working environment can make it difficult for the employees to remain in their position for a longer time.
Due to this, most of the large organizations have a formal reward and recognition program in place. Out of those organizations, more than 70% have different call center incentive programs, ranging from 3 to 6. They are based on different incentives and aimed at individual workers. Studies show that the companies with the call center incentive program in place have increased the performance of their workers by 27%.
In a stressful working environment, your employees might feel like their efforts were not appreciate. It is likely that individual employees would work harder if they were more appreciated. This is why it is a good idea to set up formal recognition programs for your employees. These programs make employees feel appreciated and encouraged to work harder.
A good call center incentive will lead to a boost in performance and overall improvement in your company culture.
Call Center Incentive Ideas
In every call center, employees have the opportunity to work with customers to create pleasant experiences. While the work can be complex, the effects of delivering an exceptional experience to customers are worth it. However, if your employees are unhappy, they are not likely to provide a pleasant experience to your customers.
Your employee mental health, and their feeling of appreciation, are closely connected with your customer experience. In order to improve the service and the customer experience, it is critical to provide incentives that will motivate your employees to do better. And the best way to keep your employees motivated is by providing incentives that will boost productivity and maintain morale.
Here are some ideas on building a successful call center incentive strategy.
1. Awarding the Employee of the Month
It has been proved that recognition is one of the most significant call center incentives. It's essential to recognize people for a job well done regularly. A lot of companies have an employee of the month award to recognize the efforts of their employees. You can also split your call center into teams and set up a friendly competition.
When you break up your call center into more teams, you can have more awards given. These awards can be by votes and can encourage co-workers to be supportive of their peers. Most of the employees believe that rewarding employees who perform well is important. This emphasizes to your employees that you value their efforts and notice their hard work.
A side benefit is that when their manager appreciates them, it improves their relationships. Employees end up trusting their managers, and it leads to a more positive experience for everyone. It is an essential step to recognize your best employers in order to keep them motivated. Have a variety of ways to showcase your appreciation towards your workers.
2. Set Goals for Your Team
In order to know what habits to praise and which employees to award recognition to, it is important to have set goals as an individual. The first step to this would be finding out how you can help your employees reach their goals. You can locate the people that want to advance in your company and have a talk with them. Figure out what would work the best for them as individuals and for your company as a whole.
By helping your employees achieve these career goals, you can have them working for you more productively. Get your employees to clarify their goals; you can encourage them to pursue the next stage of their life.
This might be hard to do with remote teams. You would need to rely on video calls and online conferences to connect with your team. Try using HR videos to communicate ideas more creatively across the team.
It won't always be the case that your employees want to remain working in a call center. Some employees will have goals to move to another position. Instead of having them disengage with the work, encourage them in the work they are doing, and help them get to the next stage of their career.
There is no better way to motivate your employees, but by helping your best employees have a fantastic future for themselves. Find your workers who have ambitions toward advancement and encourage them. Help them improve their position and be better workers. Consider how to get people to the next level and develop your employees in your company.
By helping your employees become better at their job and helping them prepare for future careers, you showcase a great culture and a team mindset. Having people collaborate fosters camaraderie. It brings people together. When combined with fun events and programs, it helps people stay motivated and think about being a part of a more excellent ideal.
Combine personal goals, a fun time, collaboration, and managers that care. It makes a powerful combination and encourages people to try more for their companies.
3. Reward the Employees Who Care
Your employees will feel more appreciated if they know that the rewards are personal. They don't have to be expensive outings or trips. Even a personalized thank you note can make a huge difference to your employees.
Having a formal recognition plan can boost employee morale. Personalized rewards are even better.
To make a personalized reward means that you need to understand what interests your employees. For example, make sure you have asked beforehand what is essential for them. This can be done by conducting focus group interviews, or by online forms and surveys. After this, formulate a plan on considering how to reward them for their work beyond better pay.
Sometimes you should consider using incentives that aren't cash payments. It can be travel or merchandise awards. Make something personal to your employees. It can be a dream vacation or a personalized cup with a picture of their family. There are a lot of these subtle touches that can impact your relationships with your employees and boost everyone's morale. Whenever possible, consider how to personalize your rewards and recognitions.
A way to find out what your employees care about and what interests them is to survey your employees. Try forming a pre-formatted questionnaire about different prizes, a dream vacation, and career goals. When you set up a survey it should express that you want to help them achieve their goals and get things they want in life. Even if it doesn't match your specific goals, encouraging them will lead to increased morale and trust in your company. Employees will work harder for you and it will ultimately lead to more productivity.
4. Shake up the Routine
Agent churn can be a big issue in call centers. This is mostly due to having little room for growth and nothing is done to relieve the monotonous nature of the job at regular intervals. Not to mention that the stress in call center calls is a real thing. Your employees are front line in dealing with your customers and the customers are not always pleasant.
Then it is no wonder that call center agents rank as one of the highest turnover jobs in the world, This turnover rate can get up to 45% in certain cases.
One way to reduce turnover and poor performance is to invest in gamification to motivate employees to engage and achieve. Try setting up a few games to be played in your call center in Fridays, to make the day-to-day slightly more interesting.
5. Allow Time-Off or Working From Home
Sometimes the best reward can be some time to yourself. If you would like to set up a wonderful call center incentive program, consider making impromptu time away from the office a spot prize optional for on-the-fly recognition. According to researches, instant recognition has been linked to increased productivity, greater employee satisfaction in the workplace, enhanced teamwork, and more.
Of course, this may require some work in the resource management, but when executed correctly, it can become a fantastic incentive to perform at optimal levels throughout the day.  Having a day off, or a chance to work a few days from the comfort of their home could be a great morale boost for your loyal employees.<
6. Let Your Employees Pick Their Shifts
Because many call centers operate 24/7, employees will always have a preference for certain work shifts. This may also differ from one person to the next. Some of your employees will prefer working the nights, while some better function in the early mornings.
This is why, if possible, you should have a talk with your employees and set up the shifts in your call center according to their preference. This won't always be possible, however, with a bit of compromise it can be a great call center incentive.
https://www.strategydriven.com/wp-content/uploads/pexels-yan-krukov-8867434.jpeg
853
1280
StrategyDriven
https://www.strategydriven.com/wp-content/uploads/SDELogo5-300x70-300x70.png
StrategyDriven
2022-01-31 21:01:05
2022-04-13 17:19:06
How To Maximize Your Call Center Productivity – Call Center Incentive Program Ideas