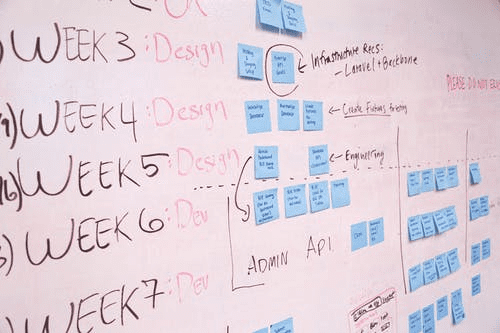 Established methodologies tend to be followed when it comes to meeting different objectives that are in place for projects at businesses. However, one thing that these methodologies do not account for is change. We are sure that we do not need to tell you that change happens all of the time in business. This is something you have probably seen yourself. However, being prepared and making the right decisions is critical and that is what we will explain below.
Change management is a critical component of successful project management. This could be a small scale project that you are implementing for a client. It could also be a huge-scale project. Perhaps you are about to purchase a franchise, for example, and you need to put together a full plan for the entire process? Irrespective of the nature of the task at hand, knowing about change management and how to handle it effectively is critical.
Let's begin by explaining what change management is for those who are unaware. This is a structured and strategic method to the control, adaption, and effecting of change. It can be a difficult procedure, especially when managing complicated projects in global businesses, as there are various obstacles that can influence intended changes, for example, cross-cultural problems.
Because change management is a formal means, you need to assemble a written document. You should not utilize standardized documents, as all projects vary in intensity and range. Nevertheless, there are some important factors that must be incorporated across all businesses, industries, and project kinds.
Change management objectives
Outlining the goals of the change management plan is crucial, and the advantages of putting it into place. For instance, the program may be designed to successfully evaluate, support, and record changes.
Change management prototype
This is a significant portion of the report, which will describe the change management method. You need to describe how changes will be evaluated, who is allowed to accept change applications, and how they will be recorded.
Project scope adjustment
The scope is usually affected when there are project revisions, and so you need to show how the project scope will incorporate any recommended modifications. You should present obvious instructions on how project priorities will be re-evaluated.
Project schedule changes
Give information of under what conditions schedule baselines will be replaced, and when and how your project team will go about them.
Roles
The plan should describe the tasks and duties of all people on the project team. For example, who is going to assess the suggested modifications? Who will be accountable for reporting project developments?
Change request applications and records
Your document should incorporate samples of a project modification request applications and the project management tracking log.
Project expense adjustment
Lastly, describe how your project estimates will be corrected when replying to a project development, as well as how cost baselines will be influenced.
So there you have it: an insight into change management and the different processes that you must follow. We hope that information has helped you to feel more prepared for the project you are currently running at your business or are about to undertake. Good luck!
https://www.strategydriven.com/wp-content/uploads/word-image-45.png
333
500
StrategyDriven
https://www.strategydriven.com/wp-content/uploads/SDELogo5-300x70-300x70.png
StrategyDriven
2020-11-06 13:00:50
2020-11-06 22:34:39
Navigating Change Management Effectively