Diversity and Inclusion – What Does Your Environment Communicate?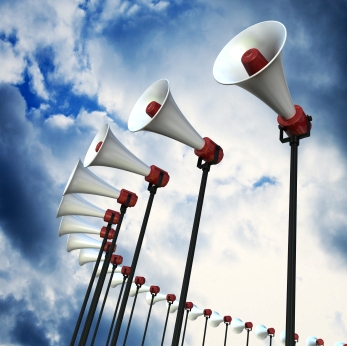 We have often asserted that organizations, like people, act in a manner consistent with its shared values. Subsequently, those ideals in which an organization's members truly believe manifest themselves in every aspect of the organization's physical and social environments. These environments are categorically represented as an organization's:
physical environment
social environment
decision environment
positional environment
developmental environment
recognition and rewards environment
[wcm_restrict plans="25541, 25542, 25653″]Because an organization's environments reflect the commonly held beliefs of its executives, managers, and employees, examining those environments reveals a great deal about the extent to which accountability, diversity, and inclusion is valued. Through this examination, the organization should seek to gain an understanding of whether individual characteristics, rather than performance, unduly influences the way in which members of the organization are treated. While not intended to be all-inclusive, the following lists provide a starting point for the gathering of environmental data from which conclusions regarding the organizations accountability, diversity, and inclusion can be drawn.
Physical Environment
physical location/segregation of employees
quality of environmental surroundings by demographic for a given organizational position/level
designated parking or other perks without a purpose or significant benefit other than to segregate employees
availability/unavailability of tools with respect to the need, preference, or performance enhancement of a particular demographic of employee
policies, procedures, and the consistency of their implementation
Social Environment
organizational language
demographic based personnel valuation
organizational hero demographics
existence and types of affinity groups
level of cross-demographic involvement in affinity groups
Decision Environment
positions and demographics included in the decision-making process
degree of sharing/delegating decision-making authority by demographic and position
organization's receptiveness and responsiveness to suggestions, recommendations, and input of members, particularly subordinates, by demographic and position
Positional Environment
demographic representation among executives, managers, professionals, administrative staff, and laborers
hiring demographic representation among executives, managers, professionals, administrative staff, and laborers
voluntary separation demographic representation among executives, managers, professionals, administrative staff, and laborers
termination demographic representation among executives, managers, professionals, administrative staff, and laborers
promotion demographic representation among executives, managers, professionals, administrative staff, and laborers
demographic diversity of the slate of people considered for various positions, including new hires and promotions
Developmental Environment
executive and manager succession plan demographic representation
demographic representation among:

critical corporate initiative executive sponsors, project managers, and team members
important business unit (i.e. divisional, departmental) project team leads and members

demographic of mentees and mentors
training availability and to whom (demographically) it is provided
Recognition and Reward Environment
demographic equality of positional compensation
demographic distribution of recognition and awards
demographic distribution of performance evaluation grades and rankings by position
Remember that the organization's values are more precisely represented by how its members act and less so by what its leaders say or write. While what is said and written is important, these expressions are meaningless unless acted upon. For this reason, examining each environmental aspect should be more than a simple count. Assessors should also identify the quality level at which each aspect is performed relative to each organization demographic to gain a true understanding of the organization's environment.
Inclusiveness Vantage Point
When evaluating an organization's inclusiveness, it is often helpful for assessors to consider the environment from the perspective of those who represent the organization's majorities and then again from the position of the minorities. Because organizational culture is the collection of commonly held beliefs that are largely determined by the organization's leadership, culture tends to represent the values of the majority demographic of people who hold power within the organization and may not necessarily represent those in the organization's minority demographic or the majority demographic if these individuals don't hold a corresponding portion of the leadership positions. Assuming the vantage point of each demographic group subsequently yields far greater insight into the organization's openness to the thoughts, opinions, and insights as well as its willingness to recognize and reward those within the organization's various demographics.
Questions for Consideration
The following questions are offered as a starting point from which to consider the treatment of each demographic of employee within the organization. To answer these questions, it is helpful to consider the numeric data collected about each organizational environment combined with the direct input, gathered through surveys and interviews, of those representing each demographic.
How am I and others like me treated compared to those of other demographic backgrounds?
Am I and others like me recognized and rewarded for performance in a manner consistent with those having similar performance of differing backgrounds?
Do I and others like me have the same opportunities within the organization as others of differing backgrounds having comparable performance?
Am I and others like me mentored, coached, and otherwise developed in recognition of our current performance and future potential consistent with that of others of differing backgrounds?
Am I and others like me required to perform at a higher standard, to prove ourselves and our worth, than other members of the organization from differing demographic backgrounds?
Does the organization seek to attract others like me in proportion to their availability in the global, national, regional, or local talent pools?
Does the organization seek to attract the best performers or is it settling for the best of those available or the best of a particular demographic?
Does the organization narrowly define its talent needs in such a way that it appears to unreasonably exclude the hiring of others like me?
Putting it all Together
Culture, represented by the collection of values and beliefs commonly shared by members of an organization, is always highly complex. Therefore, it is imprudent to draw conclusions regarding the organization's values based on a single observation or the findings from one or a few environmental categories. When evaluating the degree to which an organization embraces diversity and inclusion, one should seek conclusions supported by observable facts and direct employee input from the majority, if not all, of the environmental categories.
Excellence in diversity and inclusion is not about meeting the legal organizational performance minimums set forth by Affirmative Action and Equal Employment Opportunity laws; it is about the creation of a work environment that motivates employees to give the full measure of their knowledge, skills, and experience to the advancement of the organization's goals. Therefore, leaders and assessors must critically evaluate their organization's culture and environment against high standards of inclusiveness in order to identify the improvement opportunities that will meaningfully contribute to their organization's growth. Justifying existing behaviors and practices on the basis of being legally compliant will only serve to alienate employees; reducing their productivity, increasing their attrition, and degrading the organization's value generation capability.
Final Thoughts…
An organization's environment communicates to its members a sense of value for accountability, diversity, and inclusion. Regardless of whether an organization's leadership team commissions a formal environmental assessment, individual members of an organization will draw their own conclusions regarding the organization's traditions, beliefs, and values. Unlike many corporate leaders and assessors, these individuals will compare the organization's environment to that of all other organizations of which they have knowledge or experience and will not limit their comparison to other similar organizations or industries. This broader comparative base is justified given the tightening job market and the increasingly transferable nature of job skills which provides today's workers with unprecedented company and industry employment mobility.
Organizational diversity is often assessed against national, regional, or local demographics. Because at times individuals within the majority demographic of these broad populations will be members of an organization's minority group, we believe it is important to begin by defining an organization's diversity and inclusiveness based upon its own demographics rather than these broad-based averages. Having assessed its current state of diversity and inclusiveness, and organization should then compare its demographics with those of these larger populations in order to establish its future direction.[/wcm_restrict][wcm_nonmember plans="25541, 25542, 25653″]
---
Hi there! Gain access to this article with a FREE StrategyDriven Insights Library – Sample Subscription. It's FREE Forever with No Credit Card Required.
Sign-up now for your FREE StrategyDriven Insights Library – Sample Subscription
In addition to receiving access to Diversity and Inclusion – What Does Your Environment Communicate?, you'll help advance your career and business programs through anytime, anywhere access to:
A sampling of dozens of Premium how-to documents across 7 business functions and 28 associated programs
2,500+ Expert Contributor management and leadership articles
Expert advice provided via StrategyDriven's Advisors Corner
Best of all, it's FREE Forever with No Credit Card Required.
[/wcm_nonmember]
Additional Information
As with all self assessments, there exists a wide array of tools that can be employed when examining each organizational environment. These tools range from the concrete direct observation to the less tangible surveys and interviews. Recommendations regarding the collection and synthesis of self assessment data can be found in Evaluation and Control Best Practice 1 – Data Synthesis and the Information Development Model.
Additionally, the most valuable self assessments use standards of excellence as their comparative basis and apply a highly critical eye to the organization's conditions and performance. Information regarding the application of this high level of scrutiny can be found in:
Related content from StrategyDriven
https://www.strategydriven.com/wp-content/uploads/iStock_000003895646XSmall.jpg
346
347
StrategyDriven
https://www.strategydriven.com/wp-content/uploads/SDELogo5-300x70-300x70.png
StrategyDriven
2008-01-17 18:01:02
2019-07-13 21:39:02
Diversity and Inclusion – What Does Your Environment Communicate?