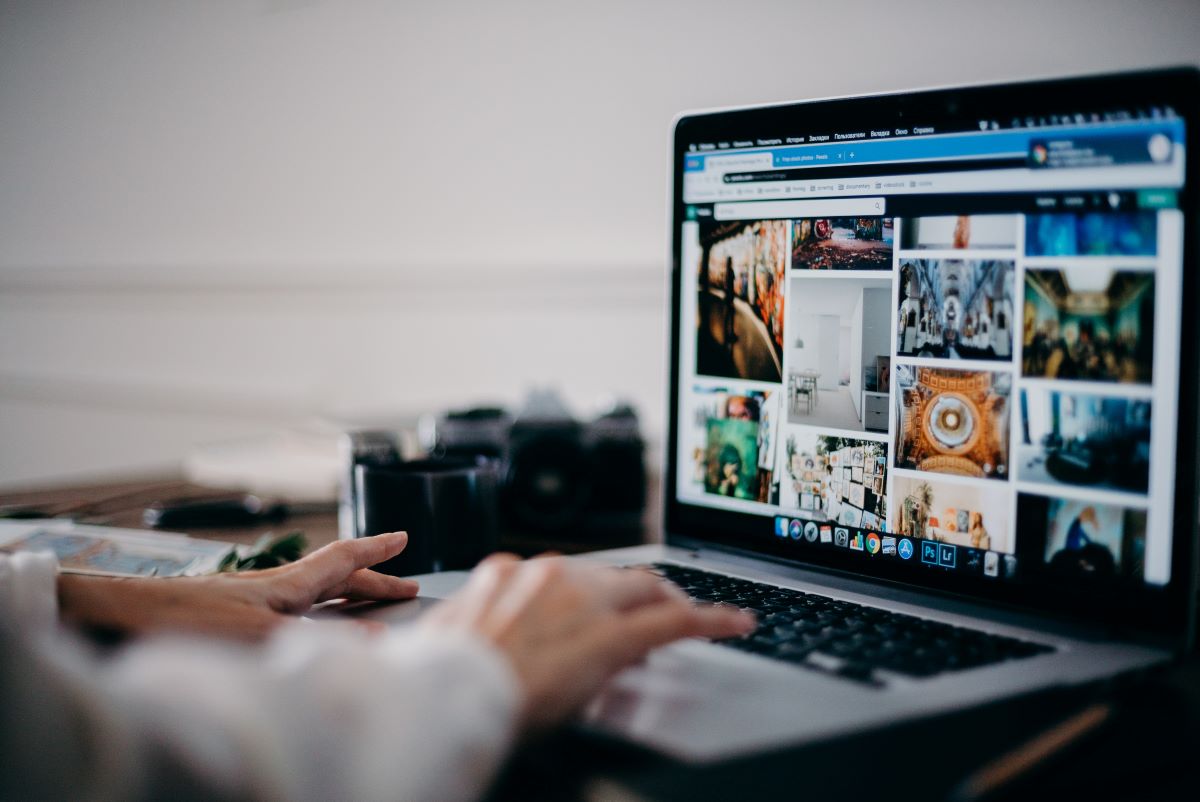 A robust website is vital for the success of any small business of any industry, whether you run an ecommerce business, freelancing, or a traditional brick-to-mortar company. It takes substantial effort to develop a unique and engaging business website that will help your business reach a wider audience, increase revenue, and experience growth. But, where do you start from? Here are some effective tips to help your small business website give you all the benefits of a business website.
1. Create an outstanding display for your business description
When your potential customers visit your business website, it's critical to let them know who you are and what you do immediately to spark up and retain their interest. Make sure your main homepage banner (sometimes called a "hero picture") and succeeding banners visually represent your services. You should also include an introduction text snippet that conveys who you are and what you do. Ensure that your "About Us" page is easy to read and in both your main and footer navigation menus so that visitors may click them and learn more about your company.
2. Use a content management system
A content management system (CMS) is software that lets you produce and manage digital material- allowing you to edit, publish, and create content. You won't need any technical skills to use a solid CMS to help you maintain your website. You will want to use a CMS that is tailored to your particular requirements. You can use several systems to meet different purposes, including user-friendliness, extensibility, and cost. A widely used CMS is WordPress.
WordPress is the world's most popular content management system. It offers a large active support community and numerous useful plugins (read more about the Best WordPress security plugins) for extending the functionality and security of your website. A WordPress developer can create a plugin for you if you don't find one that suits your website needs. Additionally, WordPress is also free and straightforward to set up. The popularity of this software makes it a pleasure to work with developers as many are experienced in using it.
However, in using CMS, you should pay attention to issues of security. Seasoned cybercriminals know the flaws in these softwares and can easily use that as a point to attack your website. Therefore, it is vital to conduct ample research and read through reviews before using a CMS. You should implement security measures and update them regularly.
3. Use a secure and dependable website hosting
A website hosting provider is a business or venture that provides the technical assistance and services needed to help companies create websites and allow their targeted audience to access these websites. When users put in your website address, they are sent to the website you have stored on your server since you have linked your name to your hosting account. Depending on the technology and support you choose, hosting services might cost anywhere from $2 to $100+ each month. You can purchase a "shared server" hosting package for as little as $2 per month, but this is usually not what you want. This option involves sharing a server and its resources with other users, which can slow down the speed of your website. If one of the other websites on your shared server is hacked, yours is likely to be as well. In the case where you have an issue, be sure to contact your hosting service provider immediately. The longer the problem persists, the more adverse effects it would have on your website and business.
It would be best if you also examined the server's security. You'll need Secure File Transfer Protocol access to connect to your server (SFTP). Backups of your server's contents should be taken daily. Installing SSL certificates should be straightforward, using a few clicks to process. Make sure the hosting business maintains security regularly. Ideally, your hosting business should have a public security process that you can view to determine how they maintain the security of their servers.
4. Pick a good ecommerce platform if you want to sell products
You'll need the right technologies if you wish to sell products or services through your website. If you aren't already doing so, you should think about it because e-commerce can help you grow your business revenues. You'll need to choose the correct platform if you want your clients to conduct financial transactions with you online.
5. Create quality content
Search engines value both the amount and reliability of the information, so make a plan to publish high-quality articles or blog posts on your site and on external sites that connect to your site. If you want to rank well in search engine results and entice people to return to your site, you must update it as often as possible with new and relevant content. Testimonials, in addition to static page content and articles, are a great sort of content to provide on your website.
6. Optimize your business website for search engines
Search Engine Optimization (SEO) is a set of techniques you use on your website to guarantee that search engines correctly index and rank it and then display it to users. When a search engine "crawls" your website, it competes with other websites with similar material. The higher your site's design and content rank on search engine result pages, the better. The following are the main components of SEO: Research and implementation of keywords, having an SSL certificate installed, and being secure; SSL (Secure Socket Layer) is a standard security protocol that protects the privacy of data transmitted between web servers and browsers.
A mobile-friendly website, the existence of high-quality backlinks (links to your site from other websites with similar content), and a large number of positive online reviews are essential. To keep visitors clicking and reading, add internal connections across your site and link the business's social media accounts to the website.
With these simple tips, you should create an excellent website and significant growth in your business.
https://www.strategydriven.com/wp-content/uploads/pexels-cottonbro-3584994.jpg
802
1200
StrategyDriven
https://www.strategydriven.com/wp-content/uploads/SDELogo5-300x70-300x70.png
StrategyDriven
2021-09-25 18:00:40
2021-09-25 16:01:50
6 Handy Tips To Create The Best Website For Your Business