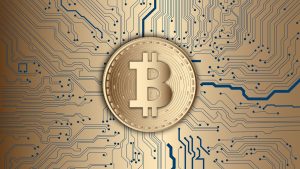 Ever since Bitcoin was made public, it has gone on to be one of the most valuable crypto coins. Bitcoin has high liquidity, meaning that selling it is very easy. However, Bitcoin prices tend to be highly volatile and its price fluctuates so much.
However, its volatility shouldn't discourage you from purchasing a few Bitcoins. In this guide, we will take a look at the Bitcoin price history. We will also look at how you can invest in crypto coins if you haven't done so already.
Buying Bitcoin
Buying Bitcoin is very simple these days. You have the option of using crypto exchange apps or P2P platforms. If you are a newbie, we would suggest you use a crypto exchange platform. They are simple to use and offer wallet services that can come in handy when you're starting out.
Crypto exchange platforms are available as web apps and on iOS and Android. So, you can access the service from your smartphone or laptop. You will first need to sign up for an account to access the services. Most crypto exchanges allow users to buy, sell, or swap crypto coins. The signup process is very straightforward. All you need is an email address and you're good to go.
Once your account is verified, your next step is adding your preferred mode of payment. These days, you can buy crypto from your bank account via your debit or credit card. The crypto platform will charge you a small fee to cover the transaction. If you're new to crypto, this is a great post to read as it will help you understand its history.
History of Bitcoin Price
If you look at the price of Bitcoin over the years, there is one standout feature. Bitcoin prices always close out at a higher price than what they started with at the beginning of the year. When Bitcoin was made available to the public in 2009, it was valued at $1 USD. At the time, most people didn't believe in digital currencies.
Bitcoin's major selling point was that the transactions were anonymous. The transactions were added to the blockchain without any human intervention. In 2011, Bitcoin was still trading at $17 USD. However, in June of the same year, its price crashed down to $0.01 USD.
That price crash was caused after a major crypto exchange trader announced that it had been hacked. In 2012, Bitcoin faced another test of time. Many Bitcoins were scammed through a Ponzi scheme that promised investors interest rates of up to 7% per week. During that period, close to 700,000 Bitcoin was stolen in that Ponzi scheme.
In 2013, Bitcoin started at $13 USD but closed out the year at $770 USD, which was quite a rise. However, there were numerous fluctuations throughout the year. Some of the incidences that affected Bitcoin's value were after it was officially banned in China. Even though Bitcoin is considered one of the most volatile crypto coins in the market, most investors continue to buy it. However, if it stands the test of time, most investors predict that Bitcoin may soon hit the $100,000 USD mark sooner rather than later.
https://www.strategydriven.com/wp-content/uploads/bitcoin-g43c23ce10_1280.jpg
720
1280
StrategyDriven
https://www.strategydriven.com/wp-content/uploads/SDELogo5-300x70-300x70.png
StrategyDriven
2021-10-25 17:00:34
2021-10-26 09:30:03
A Look at the Bitcoin Price History