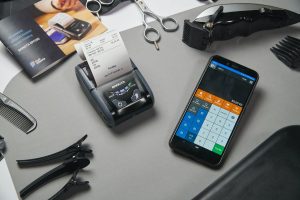 As we are firmly into the year 2022, businesses might be thinking about what is on the market when it comes to the tools that can help us make better financial decisions. And, with the rate at which we are creating new apps and other digital aids that make doing business a little easier, it only makes sense that we take a look at some of the top financial tools that could benefit your company in the up and coming year.
This piece will take a look at some of the top financial tools that can benefit your business in 2022, so you can give them a go yourselves!
What Are the Benefits of Using Financial Tools?
Financial tools are new aids that are around to help businesses make the most of their data and help improve their decisions that will impact the company going forward. This could be anything from a tax calculator to something that helps compare investment opportunities!
There are many benefits of using financial tools, the main two being that they can improve your profits and help keep your money and investments safe.
They usually make analyzing data that you have collected from your business much easier and allow you to use those findings to determine a better outcome in many different areas such as sales, marketing, or customer service.
A Recommended Budgeting App
Budgeting is now more important than ever, thanks to the even more uncertain nature that the market is bringing businesses. This is why businesses should be stepping up their budget game and taking factors such as emergency funds seriously. This is where it can be worth throwing out all traditional budgeting measures and going straight to the latest release of budgeting apps.
Budgeting apps have become more advanced, giving you options that could even rival accountants and other professional budget planners. What app you should go for will depend on your business and what kind of features you are really looking to use.
Many of these recommendations come with a free trial, so you can get to grips with it and work out if it will benefit you and your business before you commit to paying a subscription.
Financial Planner Apps
Another exceptionally useful tool that businesses can use for their finances is designed specifically for planning finances and analyzing its data.
Similar to budgeting, these apps can show you several different plans of where your finances could go and offer customizable features that will allow you to keep your eyes on certain aspects, such as a retirement fund or a savings account.
Stock Screener Apps
If you are an individual or a business that keeps a beady eye on the stock market, then you might be surprised to know that there are apps that can help you bring your investing up to the next level.
These types of apps can take hours and hours off of your day by scanning the entire market to offer you advice and data on average trading prices, volume, and various chart patterns, just to name a few! They can even be customized and set at your own parameters, such as how much you would like to invest and how many shares stocks have. The app will then bring up information that is only relevant to your specific search criteria.
Make sure to do your research to find the best stock screener for you and your business, so you can make the most of the features that are useful to you.
Spending and Saving Apps
Plenty of us know how easy it is to tap our contactless card or press buy now online without giving a second thought, and there are now apps being created that can hold us accountable for this behavior. Having an app that can show you exactly where your money is going can help you understand what you might be overspending on and if any changes need to be made. You will also be able to see your savings in the same app, plus even any investments that you're making. Many apps will allow you to link this financial data together, so you can have an overall view of financial health, and having such a clear picture can help you slow down on spending, and encourage you to look at saving or investing more.
There are many apps available on the market now that are all designed to help give you a brighter financial future. Just remember – you still have to do the hard work!
https://www.strategydriven.com/wp-content/uploads/pexels-obsahovka-obsahovka-4449785.jpg
800
1200
StrategyDriven
https://www.strategydriven.com/wp-content/uploads/SDELogo5-300x70-300x70.png
StrategyDriven
2022-02-07 17:00:21
2022-02-07 15:51:33
Top Financial Tools to Use for Business in 2022