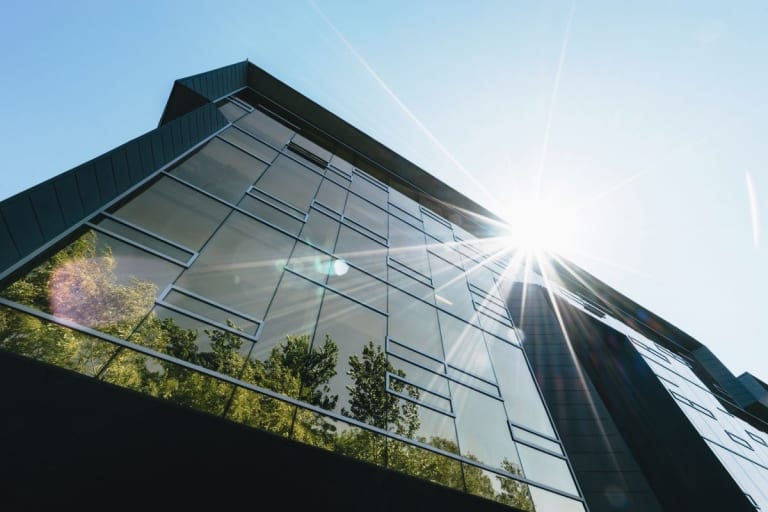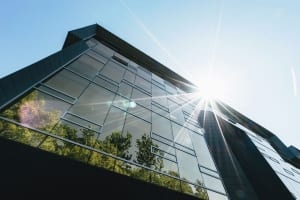 As the focus on the environment continues to grow, businesses are now seeking out ways to adopt eco-friendlier practices. But green technologies can actually offer benefits to businesses as well as the planet, and the great news is that there are several options for companies to choose from.
From remote working to digital tools, here are a few of the ways that businesses can benefit from green tech investments.
Solar panels
Solar energy is one of the best investments you can make for your business. It powers the entire building and during peak generating times, it can even make money back! According to Geo Green Power, specialists in large-scale commercial solar panel arrays, generating your own solar energy will significantly reduce your carbon footprint, increase your company's sustainable credentials and improve your business reputation.
It's a great way of ensuring your business is more environmentally-friendly for the foreseeable future and can help to cut down energy costs too.
Wind turbines
If your business is located in a windy area, and there's enough space to house them, wind energy is a great renewable source that has the potential to power entire businesses. There's a huge amount of electricity which can be generated from a wind turbine, even if a smaller commercial windmill is chosen.
Small windmills have a power rating of up to 5kW which can generate up to 13Mwh a year – this is plenty to cover the energy needs of up to four average-sized homes or a business with the same-sized premises. Have the space for a larger wind turbine? This could be enough to generate power for a warehouse or packing facility.
Cloud computing
Businesses can make the most of cloud computing which helps to reduce wasted office space on large servers. Cloud computing also reduces the environmental resources required to keep servers running, such as server-farm cooling systems, which will reduce your business' environmental impact and improve efficiency.
With cloud providers such as Amazon and Google running such efficient systems, there will be very little impact to your business in terms of the operational processes.
Remote working technology
Remote working is something that many workers have had to adapt to in 2020, but it's actually the greener choice. By making the most of technologies such as collaboration tools, communication software and cloud platforms, staff can continue to work as efficiently as if they were in the office, without the need for commuting.
In addition to removing the commute for all members of staff, remote working also removes the need for a physical office and the many costs that come with that.
Green data centres
Data centres account for a huge amount of electricity each year, which results in vast amounts of fossil fuels being used to keep businesses running. But they also play an important role in the economy and are essential to businesses in today's digital climate.
Companies can actually continue to make use of data centres while still reducing their carbon footprint by switching to hosting sites and applications in green data centres, which make the most of renewable energy sources instead of fossil fuels.
Go paper-free
We all know the importance of reducing our waste and that's particularly important in businesses where paper documents and marketing materials can quickly build up. Switching to a unified communication system is a great way of helping businesses to reduce their carbon footprint and benefit the planet, while also saving money.
There are numerous tools and applications available now to create a streamlined communication system for businesses, from sharing documents in a paper-free way to storing files and information securely online instead of in paper form. Digital storage features don't just benefit the planet by reducing waste and the need for paper, but they also ensure that information is easily accessible and safer from the risk of data theft or physical damage.
Final thoughts
Technology has the ability to provide innovative solutions to the environmental crisis, while also benefitting businesses in terms of convenience, efficiency and cost. From cloud computing to communication software and taking advantage of the ability to work from anywhere in the world successfully, businesses can become more sustainable without it impacting their productivity in a negative way.
https://www.strategydriven.com/wp-content/uploads/pexels-scott-webb-305833.jpg
800
1200
StrategyDriven
https://www.strategydriven.com/wp-content/uploads/SDELogo5-300x70-300x70.png
StrategyDriven
2020-08-24 16:00:22
2020-08-24 15:35:30
How businesses can benefit from green tech investments