StrategyDriven Editorial Perspective – Job Killers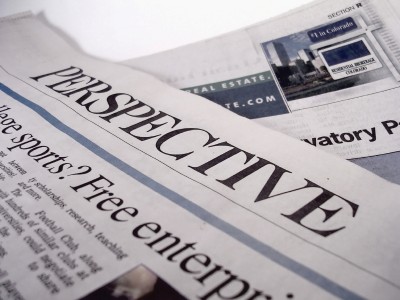 With the elections over and unemployment reaching 9.8 percent, we once again see politics shifting into high gear as the posturing and power grabs in Washington D.C. continue to prevent the creation of marketplace certainty needed before business leaders begin to create new jobs. In our closing commentary for 2010, Perspectives reflects on the several pending and enacted pieces of legislation that continue to plague the job market and have the potential to do so for the foreseeable future.
Expiration of the Bush Tax Cuts – regardless of your position on whether the Bush tax cuts should be allowed to expire or extended in part or in whole, two things are certain – our leaders are in a deadlock split over what action to take and without action the tax rate for all individuals will rise on January 1, 2011. This uncertainty is clearly unnecessary and should have been avoided. Democrats bent of pushing through healthcare, financial, and carbon reforms should have moved on this issue as a priority as it is the only one of these issues with a deadline; though all are bad for the U.S. economy. According to Deloitte Tax LLP, the following impacts will be realized if the Bush Tax Cuts are allowed to expire:
A typical family of four with a household income of $50,000 a year would have to pay $2,900 more in taxes in 2011
The same family making $100,000 a year would see its taxes rise by $4,500
Wealthier families of four making $500,000 a year would pay $10,800 more in taxes
A family making $1 million a year would get a tax increase of $53,2001
Net Result: higher taxes reduce disposable income; resulting in less spending and slower economic growth
Healthcare Reform – with several hundred new regulations and standards not yet defined, the cost of Obamacare remains unknown. However, as Perspectives addressed in You Don't Get Something for Nothing, the added benefit requirements mandated by the Obamacare legislation have to be paid for by someone; whether those payers are businesses, individuals, or some combination of the two. In fact, the Wall Street Journal reported that healthcare insurers Aetna, some BlueCross Blue Shield plans and other smaller carriers are seeking premium increase between 1 – 9 percent to cover the extra benefits mandated by healthcare reform.2
A report by Senators Coburn M.D. (R-OK) and Barrasso M.D. (R-WY) finds Obamacare as having the following impacts:
New penalties and costs discourages the hiring of American employees
The law will eliminate about 800,000 jobs; possibly more
Real income will be depressed for millions of Americans
Employers are struggling with rising health care costs that are increasing more quickly because of the new law3
Net Result: labor costs increase and/or disposable incomes decrease; resulting in fewer jobs as employers hire less and outsource more and reduced consumer spending – both driving slower, if not negative, economic growth
Grim Diagnosis, A check-up on the federal health law, can be downloaded by clicking here.
No Federal Budget – by law, the Congress of the United States is to develop and pass a budget for the coming fiscal year by April 15. Not unlike most years since the law was enacted, Congress has failed to meet this obligation; thereby failing to signal market participants as to how and when the economy's single largest consumer will spend its money.
Net Result: uncertainty as to the government's coming year spending heightens employer risk to maintaining and expanding business operations; depressing workforce retention and expansion as well as research and development and other growth projects.
Carbon Legislation – passed by the U.S. House of Representatives and stalled in the Senate, carbon legislation that would assign fees to carbon producing business activities, namely energy generation, looms as an uncertain and daunting risk of increased energy cost. If passed, this legislation would increase energy costs for all consumers; raising personal and business energy consumption expenditures.
A study by the Heritage Foundation of carbon legislation proposed by Representatives Waxman (D-CA) and Markey (D-MA) revealed the following potential economic impacts of this legislation as being:
Elimination of 1,145,000 jobs on average, with peak year unemployment increases of over 2,479,000 jobs
Increased electric rates of 90 percent after adjusting for inflation
Heightened, inflation-adjusted gasoline prices by 58 percent
Raised residential natural gas prices by 55 percent
Increased energy bills for the average American family of $1,241 per year4
Net Result: increased energy costs will add to the costs of every product and services produced within the United States and increase residential heating, cooling, general living, and transportation costs; reducing consumer's disposable income and subsequently their spending which will slow economic growth if not shrinking the overall economy.
StrategyDriven Recommended Practices
Individually any one of these items damages the U.S. economy; taken together, Perspectives believes they crush any hope for a near-term economic recovery and may even bring about the return of the economist defined recessionary conditions. The combination of these four unnecessary uncertainties results in:
prolonged high unemployment rates
sustained lower consumer spending
perpetuated hording of cash by individuals and businesses
continued slow economic growth with the possibility of reentering recessionary conditions
To protect ones company from these unnecessary risks, StrategyDriven recommends business leaders consider the following options:
Eliminating, streamlining, and outsourcing all processes and activities. The goal is to reduce headcount in order to avoid the potential costs associated with the new healthcare legislation and reduce the energy needed to produce the company's goods and services to avoid the impacts of the proposed carbon tax. Additionally, more efficient processes increase the organization's supply flexibility in response to market demand allowing for a reduction in inventory levels. In the case of outsourcing, those functions not absolutely required to be performed within the United States should be transferred to overseas providers.
Increasing employment of temporary staff. The goal is to minimize the company's commitment to a higher number of full-time staff members that necessarily brings with it the elevated entitlement costs associated with Obamacare. A clearly defined return on investment should be identified prior to hiring any additional full-time staff.
Relocating operations to another country not as heavily burdened with taxes and other mandates. The goal is to reduce non-value adding payments required by the government. Consideration must be given to other added costs such as transportation and importation taxes when evaluating whether or not to relocate.
Limiting production and inventory levels. The goal is to reduce labor and energy consumption to avoid costs while at the same time preparing for the probable decline in the demand for goods that would result in slower inventory turns and subsequently higher inventories and warehousing costs should current production rates be maintained.
Expanding the organization's cash reserves. The goal is to prepare the company for the heightened expenses that will be incurred as a result of Obamacare and the potential carbon tax as well as the reduction in revenues that will likely result from the expiration of the Bush Tax Cuts.
Final Thought…
Perspectives acknowledges that our recommendations include provisions that would result in fewer American jobs. We believe these recommendations are sound.
Perspectives believes the Obama Administration and Democrat controlled Congress passage of Obamacare, desire to rescind portions of the Bush Tax Cuts, proposed carbon tax legislation, and failure to pass a Federal budget is devastatingly harmful to the American economy. We believe business leaders have a responsibility to their company's shareholders to maximize their return on investment and that the legislative initiatives discussed drive leaders to transfer operations overseas. Therefore, it is our opinion that the Obama Administration and Democrat Congressional Leaders are culpable for the ongoing unnecessary uncertainty preventing real economic recovery.
As always, we've provided our perspective and hope you'll share your thoughts, lessons learned, and recommended resources with us and the StrategyDriven audience.
Final Request…

The strength in our community grows with the additional insights brought by our expanding member base. Please consider rating us and sharing your perspectives regarding the StrategyDriven Editorial Perspective podcast on iTunes by clicking here. Sharing your thoughts improves our ranking and helps us attract new listeners which, in turn, helps us grow our community.
Thank you again for listening to the StrategyDriven Editorial Perspective podcast!
Sources
"Expiring tax cuts hit taxpayers at every level," Stephen Ohlemacher, Associated Press, September 16, 2010
"Health Insurers Plan Hikes," Janet Adamy, The Wall Street Journal, September 7, 2010 (http://online.wsj.com/article/SB10001424052748703720004575478200948908976.html)
"Senate Physicians Conclude Health Law a 'Grim Diagnosis' for American Economy," The Office of Senator Tom Coburn M.D., October 25, 2010 (http://healthreformreport.com/2010/10/3rd-congressional-district-in-profile-democratic-incumbent-titus-focuses-on-those-who-lost-jobs-face.php)
"Son of Waxman-Markey: More Politics Makes for a More Costly Bill," William Beach, Ben Lieberman, Karen Campbell, Ph.D., and David Kreutzer, Ph.D., The Heritage Foundation, May 18, 2009 (http://www.heritage.org/Research/Reports/2009/05/Son-of-Waxman-Markey-More-Politics-Makes-for-a-More-Costly-Bill)
Podcast: Play in new window | Download (Duration: 13:54 — 19.1MB)
Subscribe: Apple Podcasts | RSS
Related content from StrategyDriven
https://www.strategydriven.com/wp-content/uploads/Base3000x3000-SDEPP.jpg
3000
3000
StrategyDriven
https://www.strategydriven.com/wp-content/uploads/SDELogo5-300x70-300x70.png
StrategyDriven
2010-12-06 06:18:06
2016-06-11 16:15:23
StrategyDriven Editorial Perspective – Job Killers