Map Performance Measure Ownership
Too often, creation and maintenance of organizational performance measures becomes an administrative exercise accompanied by lifeless, mundane monthly review meetings. Real ownership of a performance measure means an individual is not only accountable for the performance indicated but is dedicated to improving that performance over time. Such ownership seldom exists when performance measures are assigned based on what appears to be a reasonable or logical association. Rather, true ownership occurs when performance measure inputs are assessed and responsibility and accountability deliberately assigned to the individual or work group whose actions and decisions most significantly affect the indicated performance. And as all accountabilities, ownership of performance measures should be documented and communicated to the respective owners.[wcm_restrict plans="80466, 25542, 25653″]
A completed organizational performance measure chart should resemble the business's organization chart given the cascading nature of a quality performance measurement system. Performance measures assigned to each successively lower organization tier become more specific and reflective of individualized behaviors. Unlike the organization chart, a significant number of horizontal relationships will appear on the performance measure chart as a result of the many horizontally shared performance measures that naturally exist. Figure 1, Example Organizational Performance Measure Chart, provides an example of an organizational performance measure chart.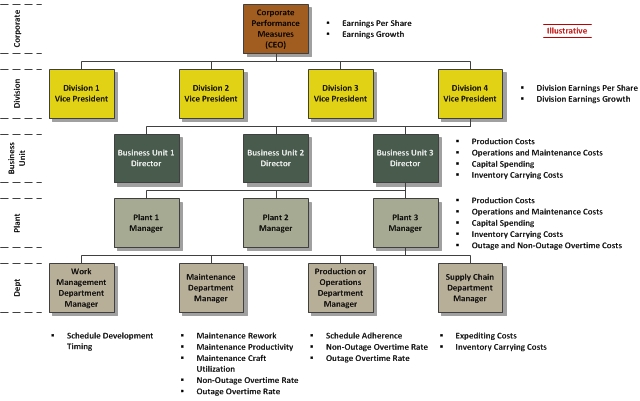 Figure 1 – Example Organizational Performance Measure Chart
Additional Benefits
Mapping performance measure ownership offers benefits beyond the mere communication of accountability. First, the input analysis performed to support such mapping reveals the family of contributors to the organization's performance in a given area and often reveals the need for additional tributary measurements to be established. Second, the discovery of significance ranked contributions to organizational performance helps senior leaders further establish reporting relationships and identify organizational contribution among peer managers; enabling proportionate rewards to be more fairly assigned. Third, the performance measure ownership map when compared with the standard organization chart will reveals mismatches between authority and accountability that can then be rectified by appropriate reassignments.[/wcm_restrict][wcm_nonmember plans="80466, 25542, 25653″]
---
Hi there! Gain access to this article with a StrategyDriven Insights Library – Total Access subscription or buy access to the article itself.
Subscribe to the StrategyDriven Insights Library

Sign-up now for your StrategyDriven Insights Library – Total Access subscription for as low as $15 / month (paid annually).

Not sure? Click here to learn more.

Buy the Article

Don't need a subscription? Buy access to Organizational Performance Measures Best Practice 15 – Map Performance Measure Ownership for just $2!
[/wcm_nonmember]
Related content from StrategyDriven
https://www.strategydriven.com/wp-content/uploads/PerfMetricsIllustration.jpg
401
640
StrategyDriven
https://www.strategydriven.com/wp-content/uploads/SDELogo5-300x70-300x70.png
StrategyDriven
2011-01-18 06:12:13
2020-10-24 15:49:24
Map Performance Measure Ownership