Alternative Selection – Total Value of Ownership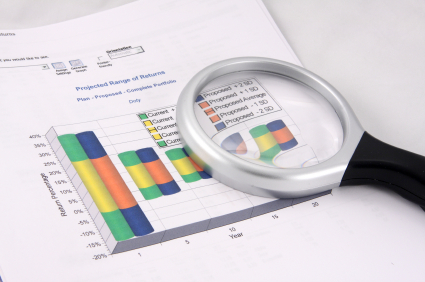 More and more prevalent in business case evaluations today is the concept of the total cost of ownership whereby organizations evaluate the collective expense associated with a given initiative or asset over its entire life. Comparing initiatives on this basis alone however, fails to consider the offsetting benefits the organization would realize over the investment's lifetime as calculated during return on investment (ROI) estimations. In order to effectively compare competing proposals, organization leaders should evaluate the total value of ownership of each investment alternative.[wcm_restrict plans="40819, 25542, 25653″]
Put simply, the total value of ownership is represented by the cumulative lifetime benefits associated with an investment less the sum of its costs. This calculation expands on the ROI estimate traditionally used by recognizing the ongoing rewards and costs associated with investment opportunities rather than relying on more simplistic point-in-time or short-term returns and costs.
Total Value of Ownership = Total Benefit of Ownership – Total Cost of Ownership
Calculating the total value of ownership can be difficult. Not only does the accuracy of estimation decline as the projection period increases but the qualitative nature of some benefits and costs makes joining these factors challenging. (See the StrategyDriven articles Total Benefit of Ownership and Total Cost of Ownership for the specific calculation method.) To address this challenge, we recommend reasonable, consistently used, and well-documented conversion factors be applied to all qualitative factors such that each is converted into monetary terms for the purpose of joining the benefits and costs of ownership estimates into a single total value figure. Organization leaders are then able to compare the merits of very different initiatives against each other.
Final Thought…
As with all things StrategyDriven, the total value of ownership should not be used as the sole basis for initiative comparison and selection. A broader view should be taken that includes initiative characteristics such as alignment with mission goals and the organization's capability to successfully execute on the selected alternative. That said, we believe the total value of ownership remains a critical component of any comparative analysis.[/wcm_restrict][wcm_nonmember plans="40819, 25542, 25653″]
---
Hi there! Gain access to this article with a StrategyDriven Insights Library – Total Access subscription or buy access to the article itself.
Subscribe to the StrategyDriven Insights Library

Sign-up now for your StrategyDriven Insights Library – Total Access subscription for as low as $15 / month (paid annually).

Not sure? Click here to learn more.

Buy the Article

Don't need a subscription? Buy access to Alternative Selection – Total Value of Ownership for just $2!
[/wcm_nonmember]
Related content from StrategyDriven
https://www.strategydriven.com/wp-content/uploads/TotalValueOfOwnership.jpg
282
425
StrategyDriven
https://www.strategydriven.com/wp-content/uploads/SDELogo5-300x70-300x70.png
StrategyDriven
2012-06-19 06:09:17
2018-09-30 15:35:27
Alternative Selection – Total Value of Ownership