StrategyDriven Editorial Perspective – The Ugly Truth About Partisan Public Project Labor Agreements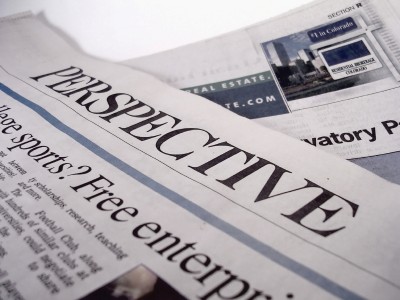 While we voice concerns about debt and spending, we also need to be mindful of the state of employers, particularly small business and their struggles to remain competitive and viable. Statistically small business, employers of at least 50 percent of our workforce, are struggling, and eager to get your business. They are begging to serve you while balancing unclear taxes, health insurance obligations, and uncertain ability to make payroll. Public project labor agreements (PLAs) provide another hurdle, unless their employees choose to pay union dues.
Here is the ugly truth for small business employers without union workers…
As the result of $50 Million in Hurricane Sandy damage, the New Jersey Senate passed Bill S24251 that approves PLAs. That means that non-union employers will not be included in the bidding process for public work or state funded contracts unless there is a collective bargaining (union) contract representing employees. This is not only bidding preference, this is a freeze small businesses out of competitive bidding unless their employees pay union dues.
In other words, non-union contractors have no place in this public work, period. The NJ Senate Bill S2425 enhanced their existing law in New Jersey for PLAs to include roads, bridges, and water treatment. The bill was introduced and sponsored by Senate President Steve Sweeney, former vicinity president of Iron Workers District Council of Philadelphia. This is a stark contradiction to Sweeney's inaugural goals including "encourage shared public services among local governments as a way to reduce spending… and make the state business friendly."2 This Senate Bill is hardly a cost saving, business friendly measure.
Further, in support of unions, on February 6, 2009, President Obama signed an executive order reversing George H. W. Bush's prohibition on the requirement for project labor agreements on federal projects.3 Obama claimed "it was the government's policy to encourage the use of labor agreements to avoid misunderstandings about the cost of labor and to ensure that one contractor's workforce problems during a project not delay other teams involved in the contract." What it does not address is the freezing out of non-union bidders and the increases in taxpayer costs.
Statistically speaking, only 13.2 percent of the 2012 U.S. private construction workforce belongs to unions.4 This information represents that 87 percent of this employment sector are non-union employees, a solid supposition that they are from the small business sector.
Is this precipitating and/or worsening the status quo with small business? The success of small business is largely measured on their ability to hire and maintain employees. Their success for work is neither viable nor likely considering PLAs. According to the 2012 Year End Economic Report of the National Small Business Association,
Just over one-third (38 percent) anticipate their firms will grow in the coming year—the lowest this indicator has been since we began asking this question in December 2009;
Hiring remains stagnant with the number of small-business owners who project decreases to their employment size in the coming year rising from 12 percent to 16 percent;5
The reality is that there is a major difference between supporting unions and taking away legitimate bidding power from small contractors and family owned, non-union businesses. And, the competitive bidding process is in place to assure the best look at products, quality of services, at the best price. Competitive bidding is most often used by government agencies that are required by law to open contracts for bid and must award business to the lowest bidder. This is intended to ensure impartiality in buying decisions and assure the best price.
Further included in a PLA is the stipulation that may require even non-union contractors to make contributions to the union benefit and pension funds for each employee. That would result in additional contributions (possibly double the cost) to employers for benefits and pensions that have already been provided.
All eyes are on New Jersey Governor Chris Christie to see what he will do with the NJ approved State Bill 2425. According to Chris Christie's Office, he will consider the bill including a possible veto when it reaches his desk. Republican Governor Christie is a union supporter, who is up for re-election in November, 2013.
We must not forget, the costs to taxpayers on project labor agreements is between 12 and 18 percent higher when union contractors are only part of the bidding process.6
House Bill HR 436 has been introduced by Congressman Andy Harris (R) from Maryland which would prohibit preference to labor unions or other discriminatory provisions in government projects.7 The Bill has been referred to the House Committee on Oversight and Government Reform.
We know our priorities, at least according to public opinion; Jump start the economy, provide avenues for small business to thrive, patronize local business – not exactly the focus of legislators. The survival of small business is being largely ignored by the elected officials of New Jersey and Washington who must remember that they also represent small businesses, and workers who choose not to be represented by labor unions.
Keep in mind that the National Labor Relations Act clearly protects the rights of employees to form and join unions but it also provides the right to refrain from association with unions. These actions could result in a process of "pay to play" – or in this case, pay to work.
Final Request…

The strength in our community grows with the additional insights brought by our expanding member base. Please consider rating us and sharing your perspectives regarding the StrategyDriven Editorial Perspective podcast on iTunes by clicking here. Sharing your thoughts improves our ranking and helps us attract new listeners which, in turn, helps us grow our community.
Thank you again for listening to the StrategyDriven Editorial Perspective podcast!
---
About the Author

Wendy Powell is the author of Management Experience Acquired
. With more than twenty-five years of human resource and management consulting experience, Wendy has spent most of her career at the University of Michigan. She is currently on the business faculty at both Palm Beach State College and the University of Phoenix. A member of the Society of Human Resource Management, she received a leadership award in 2002 from the Midwest College and University Professional Association for Human Resources. She is routinely featured on The Huffington Post and has appeared on Fox Business's The Strategy Room. Wendy holds a Bachelor of Science degree in business management and a Master of Arts degree in organizational management.
Podcast: Play in new window | Download (Duration: 8:14 — 11.6MB)
Subscribe: Apple Podcasts | RSS
References
Related content from StrategyDriven
https://www.strategydriven.com/wp-content/uploads/Base3000x3000-SDEPP.jpg
3000
3000
StrategyDriven
https://www.strategydriven.com/wp-content/uploads/SDELogo5-300x70-300x70.png
StrategyDriven
2013-05-02 06:04:36
2016-06-11 16:18:34
StrategyDriven Editorial Perspective – The Ugly Truth About Partisan Public Project Labor Agreements