The Advisor's Corner – Is Burnout a Reality?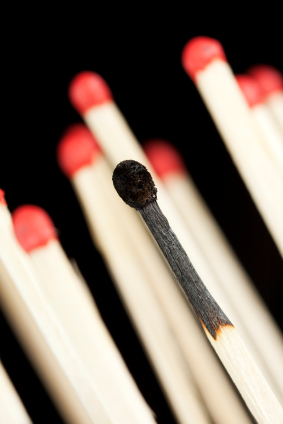 Question:
Is 'burnout' a reality, or am I just being a whiner?
StrategyDriven Response: (by Roxi Hewertson, StrategyDriven Principal Contributor)
It's true that burnout behaviors can look a lot like victim behaviors. However, burnout is a real state of mind and can be debilitating in many ways. If you are trying to decide whether or not you are simply whining or at risk of burnout, consider this: You know you are toast when you're always exhausted, not laughing, highly critical or cynical, disengaged, or overwhelmed. We can burnout when we're not feeling appreciated, when "it isn't fair," when work is meaningless, when we have values dissonance, and when we're bored. Sometimes we can 'manage up' and work with our boss or manage differently with others to mitigate the root causes of our burnout. Sometimes, we just need to take control where we have control.
The best and fastest way to move from victim to victor is to take control. In our society, we have far more we control over our lives than we think we do. We control our attitude, behaviors, choices, what we say and do and to whom we say it. By strengthening and filling up our personal resilience 'tank' we can take back control over our lives one big or little chunk at a time. These are some relatively simple strategies that really do work. I recommend starting with number one and begin to add another and another without leaving any behind.
Believe in yourself – remind yourself that you've solved many, many problems before and will do so again
Identify accurately the root cause of your pain
Reach out to others – it's not a weakness to ask for input, and help from people you trust
Find your empathy and compassion – acts of grace will change your body chemistry!
Control instant gratification urges that cause you harm – mad shopping, eating, drinking, quitting in a huff…
Stay calm vs. becoming reactive
Laugh as much as you can in as many ways you can – movies, cartoons, jokes, friends… whatever brings you joy
Growing your resilience is a process not a trait. We've all bounced back from tough things in our lives, so you do know how to do it. The problem is, we forget our wins when we are feeling burned out. It's time to remember how much you've achieved in your life and perhaps it just might be the right time to reimagine what will make you happy, including what is truly meaningful to you. Focusing on what IS working for you right now, and what you want in the future can help jump start your journey back into the light.
---
About the Author

Leadership authority Roxana (Roxi) Hewertson is a no-nonsense business veteran revered for her nuts-and-bolts, tell-it-like-it-is approach and practical, out-of-the-box insights that help both emerging and expert managers, executives and owners boost quantifiable job performance in various mission critical facets of business. Through AskRoxi.com, Roxi — "the Dear Abby of Leadership" — imparts invaluable free advice to managers and leaders at all levels, from the bullpen to the boardroom, to help them solve problems, become more effective and realize a higher measure of business and career success.
---
The StrategyDriven website was created to provide members of our community with insights to the actions that help create the shared vision, focus, and commitment needed to improve organizational alignment and accountability for the achievement of superior results. We look forward to answering your strategic planning and tactical business execution questions. Please email your questions to [email protected].
Related content from StrategyDriven
https://www.strategydriven.com/wp-content/uploads/SDELogo5-300x70-300x70.png
0
0
Nathan Ives
https://www.strategydriven.com/wp-content/uploads/SDELogo5-300x70-300x70.png
Nathan Ives
2013-10-23 11:00:37
2016-10-16 14:51:52
The Advisor's Corner – Is Burnout a Reality?