Roxi Hewertson, CEO of the Highland Consulting Group, Authors Bi-weekly Column for StrategyDriven

Roxi Hewertson has joined StrategyDriven as a Principal Contributor and author of a bi-weekly column providing practical advice, tools, and practices for addressing everyday leadership issues and management challenges. Her common-sense advice and practical insights will help emerging and expert executives and managers quantifiably improve job performance and mission critical business results.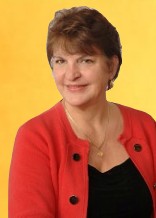 Nationally renowned executive coach, speaker, and author, Roxi Hewertson, offers StrategyDriven readers insights about how their decisions and actions impact their people and organization. The "Dear Abby of Leadership," Roxi imparts invaluable advice to executives and managers at all levels; helping them solve problems, become more effective, and realize a higher measure of business and career success.
"We are thrilled to welcome Roxi to the StrategyDriven team," says Karen Juliano, StrategyDriven's Editor-in-Chief. "Her extensive experience brings invaluable insights to our readers on organizational development, organizational effectiveness, and talent management."
"A leader's behavior creates an impact akin to a pebble landing on a lake," asserts Roxi. "Everything within the lake reacts to the impact. The ripples grow and spread until they reach the boundaries of their influence. So it goes with leaders, regardless of intent."
Through her bi-weekly column, Roxi will help StrategyDriven readers become more intentional about their behaviors and actions and truly understand their impact on their people and organizations. Her articles will help readers boost performance in the mission critical facets of their business; including strategic visioning, employee engagement and productivity, customer service, and results achievement.
About StrategyDriven
StrategyDriven provides executives and managers with the planning and execution advice, tools, and practices needed to create greater organizational alignment and accountability for the achievement of superior results. We believe a clear, forward-looking strategy, translatable to the day-to-day activities of all organization members, is critical to realizing success in today's fast paced market environment. Not only does a compelling, well-executed strategy align individuals to common goals, it ensures those goals best serve the company's mission.
At StrategyDriven, our seasoned business leaders deliver real-world strategic business planning and tactical execution best practice advice – a blending of workplace experience with sound research and academic principles – to business leaders who may not otherwise have access to these resources.
StrategyDriven refers to the family of organizations comprising StrategyDriven Enterprises, LLC. For more information, please visit www.StrategyDriven.com.
Related content from StrategyDriven
https://www.strategydriven.com/wp-content/uploads/SDELogo5-300x70-300x70.png
0
0
StrategyDriven
https://www.strategydriven.com/wp-content/uploads/SDELogo5-300x70-300x70.png
StrategyDriven
2013-11-05 06:43:13
2013-11-05 15:14:56
Roxi Hewertson, CEO of the Highland Consulting Group, Authors Bi-weekly Column for StrategyDriven