Foolproof Your Online Marketing Strategy
The main reason you build a website is because you want people to see it. If your site has no visitors, developing it is a waste of time. The sad truth is many people struggle to learn the best ways of getting people going on their websites.
If you're one of those people, you can take comfort in the fact that you're not alone. The good news is that today's handy guide will give you examples of what you need to do to make your site popular! Intrigued? Check out these dynamite online marketing methods. You'll wish you had found this page sooner!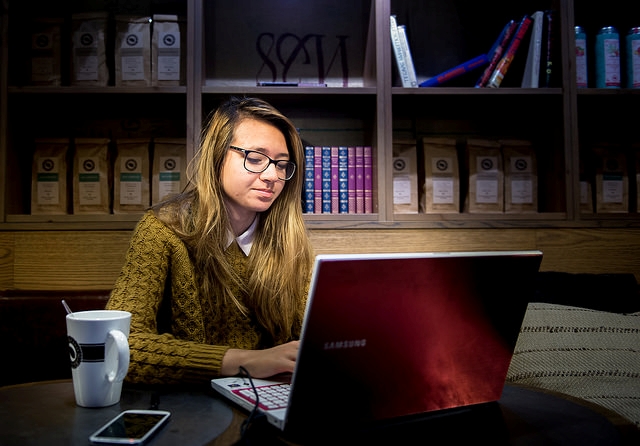 Photo courtesy of Mattias Frenne
Tune up your website
The first step to marketing success is to start with your website. You might think it looks good but does it work well for the masses?
Often, site owners forget about usability and accessibility when designing their online homes. Even some so-called web designers tasked with creating your site forget those core requirements!
Some of the questions you need to ask yourself are:
Can visitors get to the pages they want with ease?
Does the site function well in a mobile web browser?
Is it quick to load?
Is the content on each page relevant?
The last point in the list above is of particular importance. Humans and search engines will not rate a web page well if the content on it is of no relevance to the topic. For example, a web page on fishing isn't relevant to a website whose primary subject is computers. After all; fish can't use computers. And you can't use a PC to catch some fish!
There is a plethora of tools on the Web that can help you to tune up your website. For instance, the Pingdom Website Speed Test tool will analyze your site and tell you what to fix. The kinds of things it will check include page loading times, broken links, and script optimization.
The W3C website has a 'markup validation' service. It can verify that your web pages adhere to the Web standards you are using (i.e. HTML 4.01, XHTML and so forth).
Make sure your Web host is reliable
Another consideration to make is where you host your website. It's a well-known fact that cheap hosts run unreliable and slow web servers. That means the performance of your site will get affected and result in a loss of visitors due to downtime.
When choosing a Web host, you should find out what their service levels are. Do they boast 99.9% uptime, for example? Location is also another important factor.
If you live in the United States, you don't want your website hosted on some far-flung corner of the globe. In an ideal world, your Web host should be in the same country as you for optimal performance.
Optimize your website for humans and search engines
SEO or 'search engine optimization' is an important part of the online marketing process. Your marketing strategy will doubtless have a particular demographic in mind. It's your job to make sure that your website only targets that group of people.
When I was an intern working at Today's Growth Consultant, one thing I learned was the importance of SEO in any marketing campaign. DIY marketers make the mistake of diluting the content on their sites with irrelevant keywords and phrases.


Photo courtesy of Florian Simeth
Luckily the Internet is home to a plethora of sites telling you how best to optimize your site for SEO purposes. Even the mighty Google released a helpful PDF on the basics of search engine optimization!
The main points to bear in mind about SEO are as follows:
Keep your content relevant and straight to the point;
Don't stuff your pages full of spammy keywords and phrases;
Don't 'cloak' your web pages. In other words, don't fool people into thinking they visited a page about one topic. When, in fact, the content is about something different.
Make good use of landing pages
A proven online marketing technique is to use landing pages. In a nutshell, landing pages are ones created with the purpose of getting a visitor to do something. You might want them to fill in a form, for instance. Or, perhaps, you'd like them to buy something online instead.
Landing pages are usually associated with PPC (pay-per-click) ads. They are the ads you might see on the sides of search engine results pages. Although you can sometimes see them on other websites too.
When launching a new website, landing pages and PPC ad campaigns offer a good way to drive traffic to it. That's because organic (natural) SEO campaigns can take a long time to offer results.
Set up social media profiles
It's no secret that the world has gone social media crazy! I challenge you to find someone that doesn't use one of the many social networking services online!
Because of the popularity of social media, it makes sense to set up profiles for your organization. With links to your website as well, of course! Facebook, Twitter, Pinterest, YouTube, and LinkedIn are a few social network services you can sign up to.
The content on each profile should get updated on a regular basis. You can also use this platform to answer any pre and post-sales questions from your customers. Tools like HootSuite make it easy to manage a plethora of profiles from one useful application.
Start a blog
It doesn't matter whether you run a business or non-profit organization. You will want to share news with your customers and followers. Social media is a great way of doing that. But don't forget that your website is also a useful tool to communicate news with others.
The way to do that is to start a blog on your website. WordPress is a popular open-source platform you can use to begin blogging on your site. One thing I love about WordPress is how you can set it up to auto-post links to new blog posts on your social media profiles.
Just make sure the contents of your posts are relevant to what you do as an organization. By following these top tips, you'll be able to form a decent marketing strategy in no time at all!
Related content from StrategyDriven
https://www.strategydriven.com/wp-content/uploads/SDELogo5-300x70-300x70.png
0
0
StrategyDriven
https://www.strategydriven.com/wp-content/uploads/SDELogo5-300x70-300x70.png
StrategyDriven
2015-01-28 06:41:31
2015-10-23 09:21:13
Foolproof Your Online Marketing Strategy