How to Make Your Shipping Parcels Look More Professional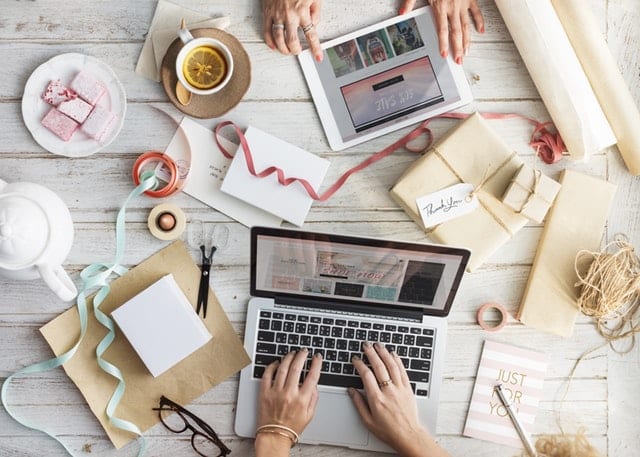 When sending out packages to clients and customers, you want each shipment to bear the name of your company in a neat and professional manner. In fact, your shipping parcels need to make it obvious that they are coming from the same place. You can make professional shipping practices into a habit by utilizing shipping labels. Make your shipping labels look uniform and crisp by using a bold font, high quality envelopes and closing your envelopes neatly.
Why Your Company Needs to Print Each Shipping Label
A hastily written shipping label is not very legible, which could lead to delivery delays. If the delivery person can't read the zip code or make out the name of the intended recipient your shipments may end up getting returned and being marked as undeliverable. Time is crucial when shipping parcels to customers, business partners, and vendors. If you want them to have a professional impression of your place of business, you need to have each shipping label printed up neatly which you can do if you buy a printer and a shipping label set.
Ensure that your labels have your company name and address as well as the name and address of the recipient printed out and aligned prior to sending your packages.
Envelopes Count When Shipping Parcels
The envelopes your company uses to send parcels help to keep the contents of each package intact and undisturbed. Not all of your shipments are going to be made up of papers. If your company is sending a package that is fragile, use padded envelopes that won't tear or easily be compromised. All shipping boxes and envelopes also need to be thick so that their contents aren't visible from the outside. Include packing peanuts for added security if you think that the items inside of your shipments may shake or move around in transit.
Professional Methods for Securing Envelopes
There should be a strong security tab for securing envelopes when sending out parcels professionally. In other words, you may want to avoid using the type of envelopes that you moisten and apply pressure to close the tab. Use envelopes that peel and stick so your recipient will know if it has been tampered with prior to delivery. You can also use security tape to ensure that your parcels are never opened before they get to their destination. If your company is sending out confidential papers or packages that are private in nature, your shipping methods can help to deter tampering.
When parcels that come from your company arrive looking professional and completely intact, your clients will easily identify all of the efforts taken to safeguard their mailings. Professional mailing efforts will also enable you to track packages and learn when a shipment has been diverted. Start with neatly printed labels and your workers can confirm that they have included the correct shipping information prior to dropping off packages to be delivered.
Use the best quality envelopes and package all parcels appropriately and they will arrive on time to the designated party. Your customers will make more purchases knowing that their shipments always arrive securely and professionally packaged.
Related content from StrategyDriven
https://www.strategydriven.com/wp-content/uploads/Packaging.jpg
457
640
StrategyDriven
https://www.strategydriven.com/wp-content/uploads/SDELogo5-300x70-300x70.png
StrategyDriven
2017-08-26 16:00:02
2017-09-11 09:17:53
How to Make Your Shipping Parcels Look More Professional