5 Practical Ways to Increase Staff Productivity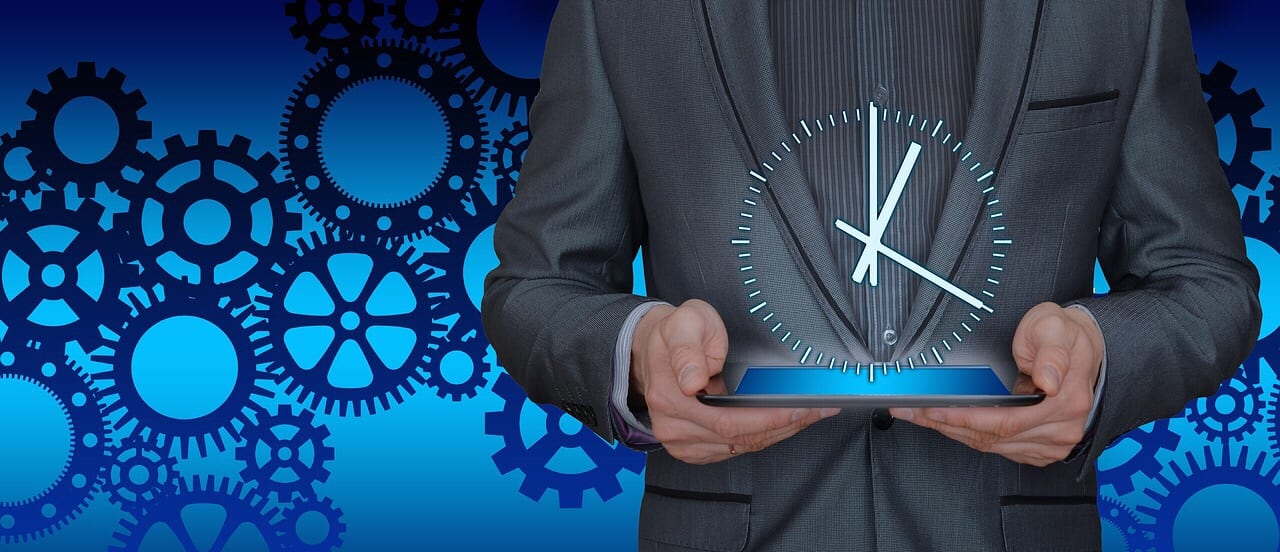 Every business owner's dream is to have a team of staff that are highly productive, as this contributes to their success as a business. The reality, however, is that people don't tend to run on one hundred percent productivity one hundred percent of the time. Luckily, you can still reach a level of productivity that meets your standard if you put a few measures in place. It will require demystifying your staff and for you to figure out what motivates them and how to keep that momentum going on a daily basis. To figure this out, you'll have to engage in a bit of trial and error and then find what works best for you. Below we discuss five practical ways to increase staff productivity.
Show You Care
One of the ways that you can attempt to improve staff productivity is by showing them that you care about their wellbeing. It may come as a shock to you, or perhaps not so much, to know that a recent survey carried out by the NPD Group found that at least 31 million Americans don't bother eating breakfast in the morning. Seeing as breakfast is said to be the most important meal of the day, your staff skipping breakfast could result in them having decreased levels of energy and being less able to concentrate. It will ultimately affect their productivity and how well they perform at work. A solution to this problem could be providing free fruit, bread rolls, and tea or coffee every morning if your budget will accommodate it. It should give staff the boost they need to start the day off on the right note and help increase their output. Try and see if you can get a grocery store or restaurant to deliver fresh fruit and bread every morning. You could also get the office secretary or assistant to look for Office Coffee Deals that deliver. Staff should appreciate this for the most part, or at least have something to look forward to every morning.
Offer Support
You usually hire an employee because they seem to be knowledgeable and suitable for the advertised role and have been able to pass the assessment given to them impressively. It, however, doesn't mean that they won't need support throughout the time they're working for you. Consider supporting your staff by providing them with opportunities to progress such as dedicated training to help them perform better if you can afford to squeeze it into your budget. There is a tendency for organizations to focus on training for people in leadership positions. However, staff who are at the incipient stages of their career may need it more. Other ways to support your staff include giving them flexibility, so they have time to de-stress and don't feel overworked. You could also think about replacing old equipment so they can work better and be understanding when they're enduring work-related or personal issues. This kind of support is a way to build trust and loyalty amongst your staff.
Give Feedback
You can't always control the way people will react to criticism. However, ensuring that it's constructive could go a long way in improving employee productivity. It is a management skill to understand each employee's unique personality and be able to find a way to provide feedback in a way that encourages and motivates them. Also, make a note to give feedback as regularly as possible and ensure it is detailed enough as well as balanced. Let them know areas in which they're excelling as well as where they need to improve. Take the time to find out what their challenges are, and again, what support you can offer to help.
Offer Incentives
Offering incentives and rewarding good behavior might help increase work productivity. Not only does it make people feel good when they're recognized and rewarded for achieving, but it also gives them something to look forward to. Common incentives you can try are bonuses for those who meet targets or free coupons to enjoy some form of entertainment. You could also try gift vouchers at stores that you think they're likely to shop at. Explore different incentives and see which works best to encourage staff to be more productive. Better still, it might be a good idea to conduct a survey and simply ask staff their preferences. Bear in mind, that incentives alone most likely won't give you long-term results for increasing productivity. Combining incentives with the opportunity to grow and feel like a valued part of the work community should create more long-lasting results.
Don't be too strict
Putting too many restrictions in place at an office can make employees feel like they're working in a jail. While it may be helpful in increasing productivity, it can likewise be counterproductive as it may affect their enthusiasm towards work. An example of this is imposing internet restrictions in the office. There is a plethora of valuable information on the internet in this day and age, and on social networks too. You may then find that allowing them to be free to browse and visit social media may help spark their creativity or give them a wider variety of information. It could improve their work productivity, especially if you're in the media or digital marketing industry or your company has social media platforms. It is understandable that you don't want your staff spending valuable office hours liking their friend's pictures. Remember, however, that staff can be unproductive even with all of the restrictions in place.
To increase productivity, you have to think of ways to create an environment that your staff enjoy being in. Although people have different reasons for joining an organization, they're more than likely to give it their best when they feel its adding value to their lives. This value could be in the form of money, support, and personal development as well as feeling like they're a part of something significant. Hopefully, these tips help improve productivity, and you'll have a happy owner and happy employees.  Ultimately, the most productive people are those who feel deeply connected to the work they do and what it contributes to society.
Related content from StrategyDriven
https://www.strategydriven.com/wp-content/uploads/SDELogo5-300x70-300x70.png
0
0
Nathan Ives
https://www.strategydriven.com/wp-content/uploads/SDELogo5-300x70-300x70.png
Nathan Ives
2018-01-22 11:00:03
2018-01-22 11:00:03
5 Practical Ways to Increase Staff Productivity