StrategyDriven Insights Audio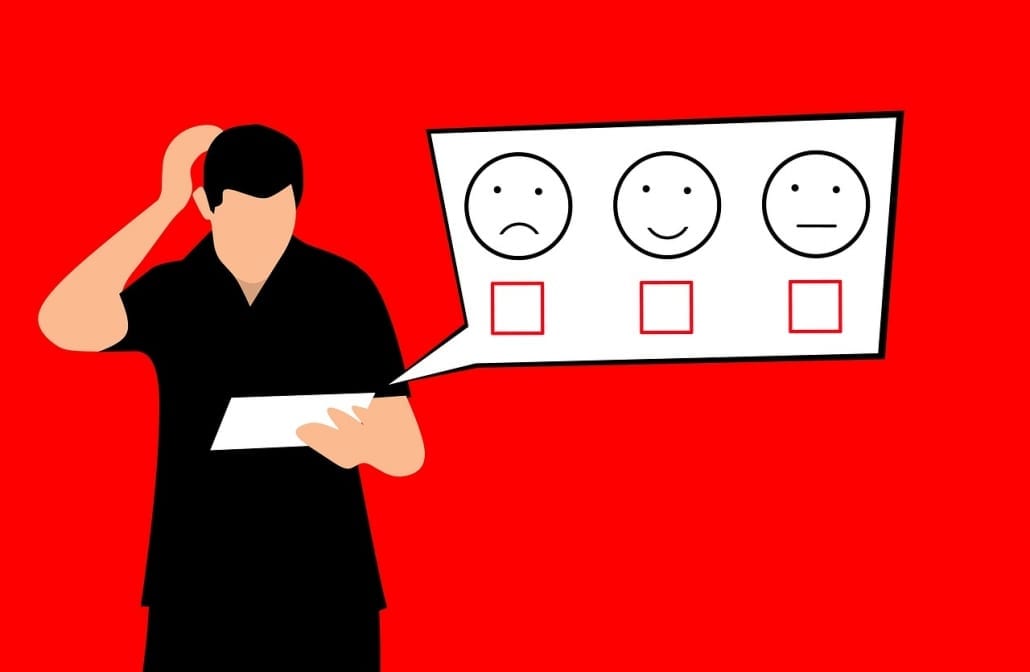 How important is the perception of your brand in the eyes of your current or potential customers? We believe it's immense and can shape your entire business success.
The way customers see you and the emotions, associations, and facts they relate to you are what makes you stand out from your competition. Making sure you keep up a positive business reputation is, therefore, obligatory.
But, how can your business reputation affect your business development? There's a direct connection between the two and we're about to break it down. So, if you want to learn about the importance of your business reputation, just keep reading.
Here's how it can determine the success of your business.
Customer Reviews & Sales
Your online reputation will massively depend on the online reviews you receive from your customers or people who've received your services or tried your products.
Consequentially, other potential customers will read the reviews and rely on them more than you expect.
According to a study, 86% of people will hesitate to buy from a business with negative online reviews.
90% of customers read online reviews before visiting a business.
Therefore, customer reviews can actually affect your sales and profit.
To ensure you keep your reviews positive, make sure to address every positive and negative review and establish a steady communication with all your customers.
Don't ignore a negative review or attack the person leaving it. Address the issue and try solving it.
Social Media Feedback
Social media has become one of the major platforms for local and global businesses to improve their brand awareness. In addition, businesses use social media to build a positive business reputation.
On social media, your customers are just a click away from sending you a message or leaving a comment on your post.
It's your job to:
read as many messages and comments as possible
respond and follow up
keep engaging and show that you are listening (Forbes)
learn a lesson from honest comments and messages
It's not enough that you just read a comment. You need to listen to your customers and respond accordingly.
If you make social media a one-direction platform, you'll lose your followers and create a negative business reputation.
Organic Traffic
You may not be aware, but search engines love reviews.
The more reviews you have, the better your search engine ranking will be.
Therefore, your business reputation can help you:
increase organic traffic
beat your competition
enable more people finding you on Google
Therefore, you need sure your business is on local review sites such as:
Yelp
Trip Advisor
Facebook
Four Square
Inspire your customers to leave feedback by simply asking them to. In addition, be transparent with all your reviews.
Employer Brand
Your positive business reputation shouldn't be seen strictly from the perspective of a customer looking to try your services or buy your product.
It can also be seen from the perspective of a young, talented person, looking into becoming your employee.
Your employer brand is:
company's reputation and popularity from a potential employer's perspective and describes the values the company gives to its employees (TalentLyft)
This type of business reputation can affect your business development in terms of:
finding and hiring talented professionals
employee retention
employee recruitment
People will refuse to work for you if your employer branding is weak or negative. Retaining top talent might be impossible and you'll end up with the employees no one else wanted to hire.
Pay attention to your employer brand and don't let it influence your business development negatively.
Takeaway
Building a strong, positive business reputation should be one of your business' top priorities. It can leave an impact on your customers, employees, social media followers, and people thinking about trying your business.
Hopefully, the advice above helped you learn about the importance of a positive review, listening to your social media followers, or responding to any type of feedback. Use that advice to build a strong, positive business reputation and use it to improve your business success.
---
About the Author
Angela Baker is a self-driven specialist who is currently working as a freelance writer at writing services Trust My Paper and Grab My Essay and is trying to improve herself and her blogging career. She is always seeking to discover new ways for personal and professional growth and is convinced that it's always important to broaden horizons. That's why Angela develops and improves her skills throughout the writing process to help to inspire people.
FREE related content from StrategyDriven
https://www.strategydriven.com/wp-content/uploads/experience-3239623_1280-1.jpg
835
1280
StrategyDriven
https://www.strategydriven.com/wp-content/uploads/SDELogo5-300x70-300x70.png
StrategyDriven
2019-07-30 20:00:37
2019-09-08 13:33:27
Positive Business Reputation: How Reputation Management Affects Business Development