Should I Open a Private Dental Clinic?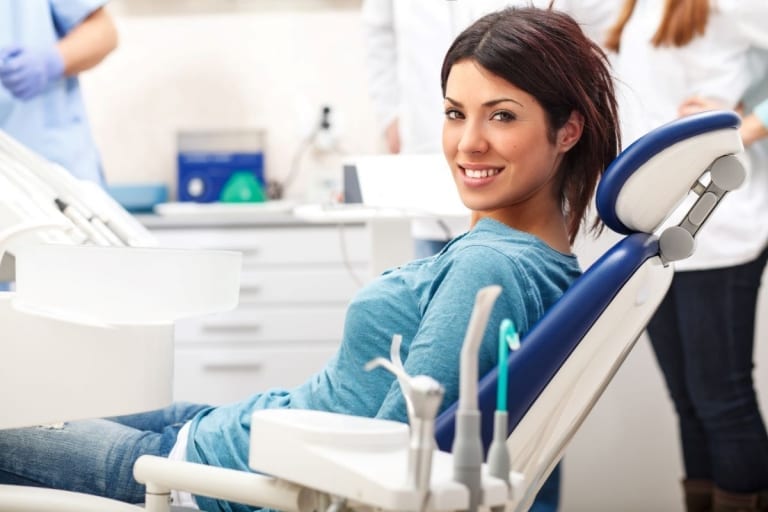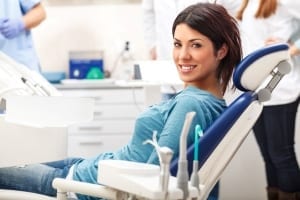 New and experienced dentists often wonder if they should open a private dental clinic. It's a question without a clear answer but with the right facts in hand, you can arrive at an educated decision that's right for you.
It's true that opening your own dental clinic offers unique advantages not found anywhere else. On the flip side, there's the aspect of risk and stress that comes with getting a new business off the ground. Is joining an existing dental practice really that bad?
Let's make sense of these complicated considerations. If you're thinking about opening a dental practice or still weighing your options, read this guide to work through the decision-making process.
Advantages and Disadvantages of Opening a Dental Clinic
Most people can agree: They'd rather be their own boss. It's hard to put a price tag on autonomy, but if you often disagree with the practices of other dentists, why work for them? Opening your own dental clinic is an opportunity to build and run a business however you see fit.
It's also no secret that joining an existing practice comes with inferior income packages. It's not to say that dental employees receive inadequate pay, but it pales in comparison to the owner's income potential. If you're trying to earn a small fortune, it may be worth the risk to create your own dental clinic.
But income and autonomy aside, not everything is rosy. If success was guaranteed, everyone would create their own dental clinics. Buying and renovating a property can already cost you hundreds of thousands of dollars.
Not to mention, you'll have to worry about paying employees and creating a profitable client base. The income potential is there, but the first few years will no doubt be a stressful, uphill battle. In the worst scenario, you could lose everything you invest in the company.
Unless you already have business experience, your dental expertise does not lend itself to business management. To truly find success, you'll have to further your education to get a grip on the ins-and-outs of running your own business.
Opening a dental clinic is a risk. If executed well, you'll likely enjoy significantly better pay, prestige, and self-worth.
Creating Your Own Dental Clinic
Still unsure? That's the nature of risk-taking. But according to the statistics, only about 2% of dental clinics fail within five years.
Still, you could be that 2%. Understanding everything that goes into creating your own dental clinic can help you determine if it's the right call. Let's take a short look at the startup basics.
1. Discover Financing
You don't have to be rich to open up your own dental clinic. Lenders everywhere are happy to finance dental practices, especially since they are likely to find success. However, your personal credit score could impact your ability to find adequate financing options.
Always keep the interest rate and loan term in mind while shopping for dental financing. Fixed rates are usually a better option whenever available. Unless you are sitting on a small fortune, it's best to take the longest loan term possible, giving you more time to make your clinic profitable.
2. Connect With Advisors
It's true that you'll eventually have to hire employees. First, you'll be working with specialized contractors and certified public accountants. To keep everything up to code, you'll be paying a premium on contractors with dental renovation and equipment experience.
Why does this matter? Because you should know the upfront cost before seeking out a lender. Building a dental clinic is more than purchasing the space.
3. Get Licensed
As you know, the dental industry is highly regulated. Your dental license won't be enough to get started. For example, you'll have to endure the lengthy process of earning credentials and getting approval for a variety of different insurance agencies.
This is to say that it could take you much longer than expected to open up your dental clinic. For this reason, it's best to secure additional financing for any hiccups along the way.
4. Build Clientele
While it may seem overwhelming, most dental practices are able to get up and running with only a few hitches. The most important factor in the success of your new dental clinic is attracting patients. After all, you can't build a steady stream of income if nobody makes use of your services.
Opening a dental clinic in underserved areas is a pivotal way to start off on the right foot. In urban areas, you may notice dental clinics just down the street from one another. Although there is more competition, it's still possible to find success.
What's the secret? A thorough marketing plan. From magazines to television, consider getting the word out as your opening day approaches.
Whether or not money is an issue, search engine optimization is a must. Create a website for your practice, claim your dental clinic on Google my business, and hire a talented SEO expert like Webileo. Soon enough, your new dental clinic will appear in suggested searches for customers in your area.
Ready to Open a Private Dental Clinic?
Hopefully, this quick guide has given you better insight into what it takes to open a private dental clinic. Most dentists will work at an existing clinic for several years before making the jump. Others are happy to work as employees all their lives, avoiding the stress and uncertainty that comes with running their own business.
Still not sure? Give it some time. You'll know when you're ready.
Looking for the latest business strategies and insight? Search our site for more.
Related content from StrategyDriven
https://www.strategydriven.com/wp-content/uploads/Should-I-Open-a-Private-Dental-Clinic.jpeg
800
1200
StrategyDriven
https://www.strategydriven.com/wp-content/uploads/SDELogo5-300x70-300x70.png
StrategyDriven
2020-03-03 16:00:26
2020-03-03 15:58:52
Should I Open a Private Dental Clinic?