How to Manage People in Your Small Business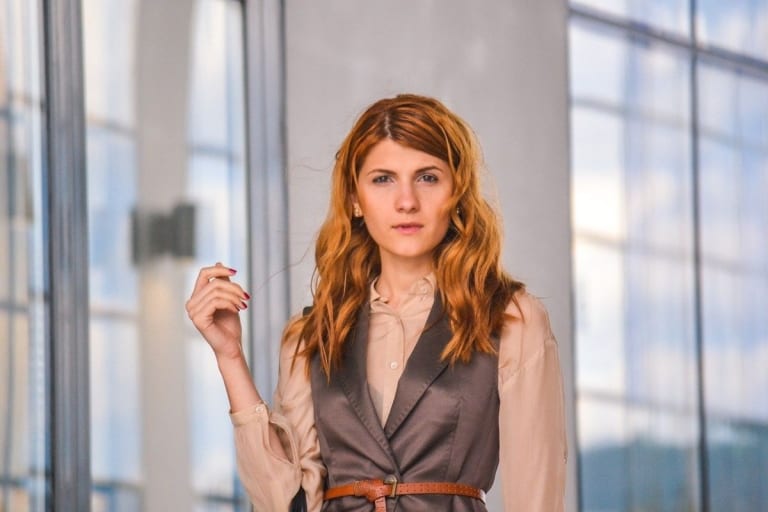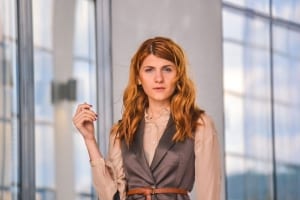 People are your business's most valuable assets. However, they also represent assets that may be difficult to manage. Because owners frequently overlook employee management when launching a business, it is important to acquire this skill and cultivate it. Doing so will help you realize a faster earnings stream and will give you the incentives needed to grow and expand.
Find the Right Talent
In order to be successful in business, you need, first, to hire the right talent. Otherwise, how can your business reach its full potential? Doing do will not only create an inspiring culture, it will step up productivity.
Selecting a Candidate: What You Should Ask
When making hiring decisions then, you need to ask the following questions about the candidates you wish to hire:
Does this person share my vision for the business?
Does he or she love working in this field?
Does the candidate possess the right skills for the job?
What do the reference checks say about this person?
How does the person get along with others on social media sites?
Make Training a Priority
By training your staff, you are also investing in their business development. In turn, they will perform better on the job, which will help your fledgling business to grow.
Affordable Training Methods and Practices
If you cannot afford to spend money on external seminars or courses, you might try these more affordable training methods and practices:
Arrange to give monthly educational sessions at lunch.
Ask your employees to train new employees. For instance, if an employee possesses strong skills in a specific subject, he or she can use these skills to educate new recruits.
You can also cross-train employees so they can cover sick or vacation leave or can be used on staggered shifts.
You don't have to spend a large amount of money on training when you hire people who have good skills and who are well-versed on certain topics. You can use their knowledge to increase the competence of newer and more inexperienced members on your staff.
Design Training Courses for Online Learning
One idea you might consider is to have a professional writer design and write courses for your company that your employees can follow. For example, courses can be developed using software programs that can be added as plug-ins to WordPress. You could award employees who complete the courses with certificates that can be inserted into their human resource (HR) file.
Keep Communications Open and Productive
To ensure better employee performance and prevent misunderstandings, communicate your expectations with your employees and allow them to make decisions. Make sure all your employees are working collectively toward your company's goals.
If you keep communications open, you are more likely to receive valuable information about improving your business. Everyone on your team should know what you expect of them. It also helps to involve your employees in making decisions while giving them ownership of the tasks that you delegate.
Support Your Employees
If you want your employees to perform well in their jobs, they need to know you support their efforts. Therefore, you need to foster a good relationship with your staff. You can do this by recognizing what they do and providing them with certain incentives. You can also garner their support when you do the following:
Create employee growth initiatives – Give your employees something to work towards in their jobs, allowing them to learn new skills and assessing what they already know.
Give regular feedback – Don't wait until a performance review to provide feedback. By communicating regularly, on a one-on-one basis, you can discuss current projects and review any challenges an employee may be facing. In turn, your employees will feel less worried about annual reviews of their performance. When you lessen this type of anxiety among workers, you will also realize a higher level of production.
Assign mentors – Everyone on your team will have specific weaknesses and strengths. Play on the strengths and develop what is weak by assigning mentors to employees. For example, if you have a customer service employee who would like to work in sales, assign a salesperson to mentor them so they can eventually transition into the role.
Promote a work-life balance – To make work more of a joy, you need to make sure employees are also happy away from work. That means setting certain boundaries. Encourage employees to check emails at work, not at home, and host programs, such a yoga, to lessen worker stress.
Show your employees you trust them – Show you employees you trust them in their jobs by not micromanaging them. In turn, they will be happier and therefore more productive.
Make sure employees are taking time off to regroup – A rested employee is a more productive employee. Make sure staff members are taking vacation days.
Choose Creative Ways to Reward Your Staff
You don't necessarily have to reward your employees with a raise, although it does not hurt from time to time. You can also consider providing the following incentives:
More flexible working hours
Public acknowledgement in industry journals or on social media
Casual dress days
Provide Good Benefits
Show you appreciation by offering retirement benefits and insurance perks. Talk to a financial advisor or insurance professional so you can provide benefits and enjoy savings on a benefit packages.
When you give employees what you, yourself, would like, you will find that your business will grow, your employees will try harder, and your operations will be easier to manage and maintain.
What Are Your Thoughts?
So, what do you think? Do you have some ideas about motivating employees? What have you tried that worked? Do you think it is better to use outsourcing instead? While outsourcing is more affordable, will it give you the same results as hiring an employee? Whatever you choose to do, you need to make sure to instill the type of principles that will lend to a more productive and motivational environment.
---
About the Author

Sam Mollaei, Esq. is a Business Lawyer for Entrepreneurs With 4,000+ Clients Served and 1,500+ 5-Star Google Reviews. As a business lawyer, I help entrepreneurs start their U.S. business with peace of mind without dealing with complicated government forms.
Related content from StrategyDriven
https://www.strategydriven.com/wp-content/uploads/beautiful-2910260_1280-1.jpg
800
1200
StrategyDriven
https://www.strategydriven.com/wp-content/uploads/SDELogo5-300x70-300x70.png
StrategyDriven
2020-10-12 11:00:54
2020-10-13 16:34:48
How to Manage People in Your Small Business