Tips to Create A Global Recruitment Strategy for Your Business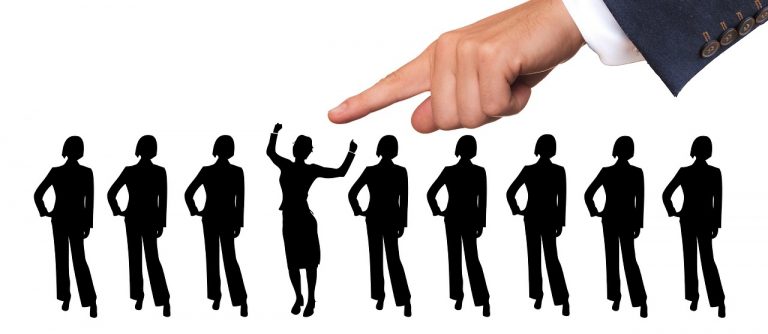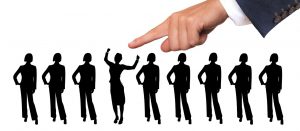 Back in the day, there was no concept of telecommuting. However, in today's world of technological advancements, the idea of having physical workplaces has become outdated. With the passage of time and enhancements in the technology sector, employees get a lot of leverage because they can work anywhere that may not be their workplace if they are not compromising on quality, efficiency, and punctuality. Thanks to breakthroughs in virtual technology, businesses have benefitted as well. Companies have taken full advantage of these breakthroughs, from hosting meetings online to keeping track of their employees' progress through digital portals.
In addition, companies that operate on a global level, especially multinationals and transnationals, have turned to better, more effective ways of hiring. As remote work is exceedingly conventional now, companies have started to hire human resources from all around the globe. Previously, organizations would have the best applicants come down to their head office to conduct the interviews. But in recent times, that has changed. Instead of having applicants come over from different regions of the world, businesses now hire virtually.
Though it may seem like an excellent solution to the time-taking traditional hiring method, recruitment on a global level also requires strategic planning. Here are some tips to assist you in creating a ground plan for international recruitment.
Mitigate risks with fixed-term contracts
Regardless of where an organization's headquarters may be, the HR department must be fully conversant with international labor laws. In addition, companies need to be mindful of the taxation policies, benefits, and regulations. Usually offered when an employee may be temporarily unavailable or when a project requires an addition to its task force, a fixed-term contract allows companies to outsource personnel for a specific and pre-informed period. The timespan of these contracts varies from country to country, and so do the perks.
Having a clear-cut understanding, which states every single detail, can help employers avoid future risks. For example, newly hired or outsourced employees may want to go against or quit the company. They will try their level best to get everything they can to compensate themselves. Having concrete proof of all agreements can save you an arm and a leg when letting such employees go.
Outsource a third party
Another common practice of organizations in today's world is contracting a third party to run and look after a handful of business operations. These external service providers can perform tasks or take over whole operations for an organization, helping the management take some weight off their chest. Commonly, these third parties look after customer care, information technology, etc. The main reason for having other companies look over these tasks is to reduce internal costs, improve efficiency, and bring out the best of the departments.
Inspire the world's best talent to join
Competition in the commerce industry has always been high. Be it job hunting or recruitment, to be the best, you must beat the best. Inclusivity and acceptance of all races, gender, and ethnicities can attract aspiring employees from every corner of the world. Employer branding plays a huge role in securing and acquiring the best candidates the world has to offer. To build an employer brand, companies form talent acquisition teams. Alongside creating task forces, companies also improve their digital presence and recruit social media influencers to become their ambassadors.
The most viable method of doing this is to create a local presence through your marketing team. Marketing teams can collaborate with local influencers and other marketing teams to develop locally appropriate and socially conscious campaigns. Moreover, targeted advertisements through social media can further attract potential employees.
Lastly, ensure your campaigns are mobile-friendly to attract people of all age groups. Through word of mouth, you can increase the chances of people knowing about you and your entity.
Giving candidates a consistent experience
Providing applicants with an experience of a lifetime can do you free marketing. Having tech-savvy mobile applications and an easy-to-use browser interface can have a favorable effect. Aspiring applicants from around the world would want to get done with recruitment formalities as soon as possible. These may include forms and surveys. Most importantly, the job description should be pertinent and to the point. A monotonous job description failing to entice applicants will never get a good response. Along with that, a strong follow-up and posting reviews of past applicant experiences can motivate ambitious applicants to apply for the job.
Universal compliance is inevitable
Every country in the world has different rules and regulations when it comes to its workforce. However, most of them have almost the same requirements. Minimum wage, working hours, job security, medical benefits, income tax, and leave policies are the most common details that every candidate inquires about organizations under consideration.
Offer letters should be meticulously crafted to include relevant terms and conditions. All the intricate details mentioned above should be thoroughly discussed and jotted down. Compliance should be of utmost importance because unless businesses comply, their vacant positions will go to waste. Being aware of the regulatory requirements can smoothen the hiring process. Despite being a daunting task, adhering to statutory requirements can make the whole process easier.
Try blending in
Get your existing workforce to derive an experience that attracts customers through content that matches their cultural heritage. Localization can give them a sense of being accepted and recognized. Organizations can benefit significantly by providing aspirants with an interface/experience that puts them in their comfort zone. Organizations are bound to have an increase in applicants if they can captivate and mesmerize the audience.
Communicating with interviewees in their native language and greeting them according to their religious or cultural background can instantly win them over. As a result, in the long run, your business is also likely to operate in the native language in the respective country, attracting both customers and further aspiring employees. Speaking their language, discussing their country's social issues or current affairs can help them indulge better in the conversation.
Conclusion
All in all, global recruitment has its pros and cons. International recruitment can take its toll on your company's position, from not costing it an arm and a leg to having an incredibly arduous process. However, in a COVID-19-struck world, global recruitment is set to become the norm, which is why adapting to this form of recruitment and having a solid plan is bound to do right by you. The tips mentioned above will most definitely help you hire the best of the best in their respective positions from around the world.
Related content from StrategyDriven
https://www.strategydriven.com/wp-content/uploads/business-2584721_1280.jpg
557
1280
StrategyDriven
https://www.strategydriven.com/wp-content/uploads/SDELogo5-300x70-300x70.png
StrategyDriven
2021-08-18 07:00:45
2021-08-18 01:39:16
Tips to Create A Global Recruitment Strategy for Your Business