Advice For Manufacturing Leaders To Improve Performance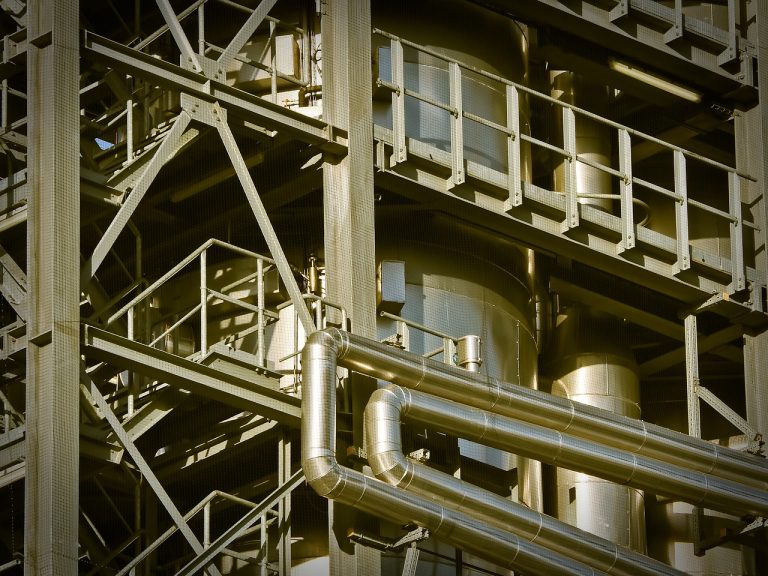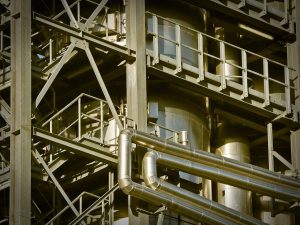 As a manufacturing business leader, it is vital that you know how to manage your team to improve business performance. This is an industry quite unlike any other, which is why some manufacturing leaders struggle to get the most out of their team and hit their targets. In this line of work, you need to know how to manage bottlenecks, keep staff motivated and ensure that the daily operation is running as smoothly as possible. With this in mind, this post will outline a few pieces of advice that should help you to become a better manufacturing leader and hopefully help you to take your business to new heights.
Analyze Each Process
First, you should sit down with team members to discuss each process in the daily operation. You should discuss if there are any issues or bottlenecks that are occurring and find ways to overcome these issues. Even a small change to a seemingly small process can make a big difference to the overall efficiency of the operation. Be sure to ask staff for their feedback and ideas – often, they have the best solutions as they are the ones carrying out the work each day. You will also find that this is helpful in terms of making your staff feel valued.
Use Ongoing Staff Training
You should also be providing ongoing staff training so that your team are continuously improving and able to excel in their role. Staff training will help to improve individual performances, which collectively will take the business to new heights. Additionally, learn what the career goals are of each of your team members and then find ways to help them achieve this under your wing. This should help to keep your team happy and motivated, which will be key for high-performance levels and retaining your top performers.
Prioritize Health & Safety
Manufacturing can be a hazardous industry, and it is vital that you provide a safe work environment for your team. This is so that you can prevent any accidents or injuries from occurring, but also so that your team can feel safe in their job. There are a few ways to prioritize health and safety, including:
Risk assessment
Removing/mitigating hazards
Health and safety training
First-aid training
PPE
Signage
Keep Morale High
One of the toughest aspects of leadership is keeping morale high within your team. Morale levels will naturally rise and fall, but you need to know how to manage each team member as what works well for one person may not work for another. A few of the best ways that you can keep morale high include:
Positive feedback
Career development
Flexible working
Team building and social events
Relaxed workplace atmosphere
Use Overall Equipment Effectiveness (OEE)
Often, manufacturing leaders do not know if they are finding success and making money until the profit and loss statement is delivered by which point it is too late. As a leader, it is much more useful if you can gauge performance in real-time to see if you are on track and if there are any changes that need to happen. This is possible with the use of overall equipment effectiveness (OEE), which is a tool that shows real-time data relating to manufacturing profitability. This data includes if your assets are available and running properly, if you are hitting production targets and if quality standards are being met. OOE from specialists like https://www.hertzler.com/overall-equipment-effectiveness/ ensures that you are always on track and will help to improve financial performance.
Automate As Much As You Can
Automation is a word that can cause some anxiety, especially in manufacturing. Automation does not have to lead to job losses, though, as automation and staff can co-exist on the workflow, and this is particularly evident in manufacturing with the rise of cobots. You should look to automate as much of the daily operation as you can, as this will speed processes up and reduce errors. In addition to this, you will find that automation will free up time and mental energy for your team to focus on the more important aspects of their job while lightening their load.
If you are a manufacturing leader that is looking to improve performance, then these are a few of the key areas to focus on. It can be tough as a manufacturing leader, and it is not always clear how you can improve performance and be a good leader, but these areas should help you to boost the business and be the best leader possible for your team.
Related content from StrategyDriven
https://www.strategydriven.com/wp-content/uploads/factory-g4e16f5e24_1280.jpg
960
1280
StrategyDriven
https://www.strategydriven.com/wp-content/uploads/SDELogo5-300x70-300x70.png
StrategyDriven
2022-02-21 19:00:33
2022-02-21 14:38:55
Advice For Manufacturing Leaders To Improve Performance