The cursed legacy of Microsoft Project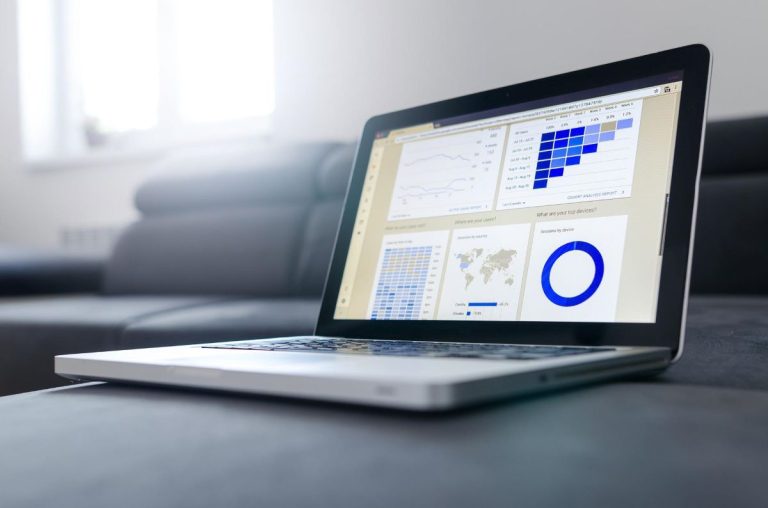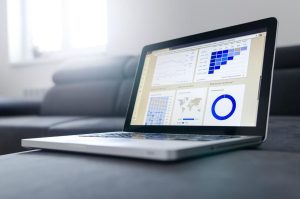 The idea of having a project management tool completely separated from your processes and task management is, or should be, a thing of the past. For some time now we've entered an era of having everything connected and if you're still on the sidelines, this article is for you.
There are still thousands of companies using MS Project and other, similar tools for their project planning. I blame MSP for the current gap in the understanding of how important it is to connect both project and processes worlds. MSP never expanded beyond its own environment and very few people realized the missed potential. If you're one of them, imagine this:
every task you plan can be immediately assigned to a person, who is notified about this,
the task assignee can start working on the task and change its status, thanks to which you get immediate info about the current status of all the tasks in your WBS,
the assignee can also report time spent on the task so that you also get instant and accurate info about the task's progress,
all the data can be aggregated and reported,
everyone can have access to the project plan,
every member of the project team has a personal dashboard with all the upcoming tasks clearly listed.
Does that sound like a fantasy? Of course not! It's the minimum you should have with the current market trends.
Jira – the most popular tool for handling your processes
Out of many tools available on the market, Jira is the one we recommend the most. With its cloud instance available within just a few clicks it's probably the easiest one to start with. It's really a matter of minutes and you can start creating your first Epics, User stories, Tasks, Sub-tasks, or whatever you need.
Jira also has very robust administration capabilities. It's well designed with complexity on demand built into the tool. You can restrict data access, manage roles for people, group them and make sure that your data is secured on several different levels.
Talking about data, you also can create your own issue types, statuses, workflows, link types, and many more. When it comes to flexibility and accommodating your different needs, Jira is like no other. It's definitely one of its strongest sides.
But pure Jira is just the beginning. For specific needs and broader applications of its functionalities, Jira also offers thousands of Apps that can be added to your core system. Those Apps allow you to extend the capabilities of Jira even further.
Some of these Apps allow you to extend your project management capabilities. We at Genius Gecko are experts in implementing project management solutions in Jira. We constantly analyze all the tools in this area, so that you don't have to. We also have our favorites when it comes to creating reliable project management solutions.

BigPicture – a PPM solution for Agile, Waterfall, and Hybrid approaches
BigPicture has been available in Jira for many years now and it's grown into the best tool out there.
It offers a unique way of organizing your projects into programs and portfolios with Boxes, which are its building blocks. Interestingly, you can also use Boxes to break projects into smaller pieces, like Program Increments, Iterations, Sprints, Teams, Phases, Quarters, Months, or whatever you may need.
If you're working with a waterfall approach, BigPicture has a built-in Gantt chart that has you covered. It also comes with all of the important features like milestones, markers, data aggregation, data grouping, dependencies, unlimited hierarchy, what-if scenarios, and more.
If you're agile, BigPicture has you covered too. It has a super-functional Board module which allows you to plan your sprints ahead of time for multiple teams at the same time, and later on of course also follow the progress of work, all in real-time.
And here is the best one – if you're a Hybrid, somewhere in between Agile and Waterfall, BigPicture has you covered as well. It has several features that allow you to connect both worlds and still manage your projects in an effective and user-friendly way (and I mean both project teams and stakeholders).
That's not all at all, though. BigPicture has a lot more to offer. Because it's built on top of Jira, it's reusing all the data that Jira has. Everything you'll be planning in BigPicture either comes from Jira or will go to Jira (when you create it). This is exactly where the big difference lies. You no longer have a tool for just doing your project planning, you have a tool that seamlessly connects your projects with project teams, stakeholders, project sponsors, dev-ops, IT, marketing, sales, and anyone else involved. All the important information is in one place. You can always revisit it, see all the changes, and notify people when something important happens, or when a new task for John has been added.
You can also manage your resources through BigPicture, and make sure that you have enough people for the job, that they are not overbooked, that they have appropriate skills, and that their workload plans and holidays are taken into account.
You'll also be able to easily manage risks for your project, create objectives and goals for everyone to follow, and build your own reports.
BigPicture training – a sure way to successful implementation
BigPicture is an amazing tool and it deserves to be looked after. We've been working with it from the beginning and based on our experience we can tell that if you want to get the most out of it, make it work seamlessly with your Jira environment, make sure that all the reports are doable, and climb to that next level of project management, it makes sense to have someone help you achieve it.
You'll be able to:
get clarity on your goals,
ensure the proper flow of information,
make your teams more engaged,
manage your resources with short and long-term planning,
manage your project risks,
build informative and easy-to-read reports,
track time for your project items,
save time thanks to automation and templates.
We currently have almost 70 companies that we've successfully trained or guided through the implementation of BigPicture and we're constantly getting new prospects interested in working together.
If you want to learn more about our awesome BigPicture training, or:
managing projects in Jira environment and have us help you find the best tool for your needs,
implementing processes and tools in Jira,
working with other PM tools like Structure, Advanced Roadmaps, or any other Jira App
Reach out to us and let's have a chat!
Be extraordinary!
Tom Pabich
SEO of Genius Gecko
Related content from StrategyDriven
https://www.strategydriven.com/wp-content/uploads/f9slr54nbsrwkvt.jpg
794
1200
StrategyDriven
https://www.strategydriven.com/wp-content/uploads/SDELogo5-300x70-300x70.png
StrategyDriven
2022-08-23 20:00:13
2022-08-23 17:36:28
The cursed legacy of Microsoft Project