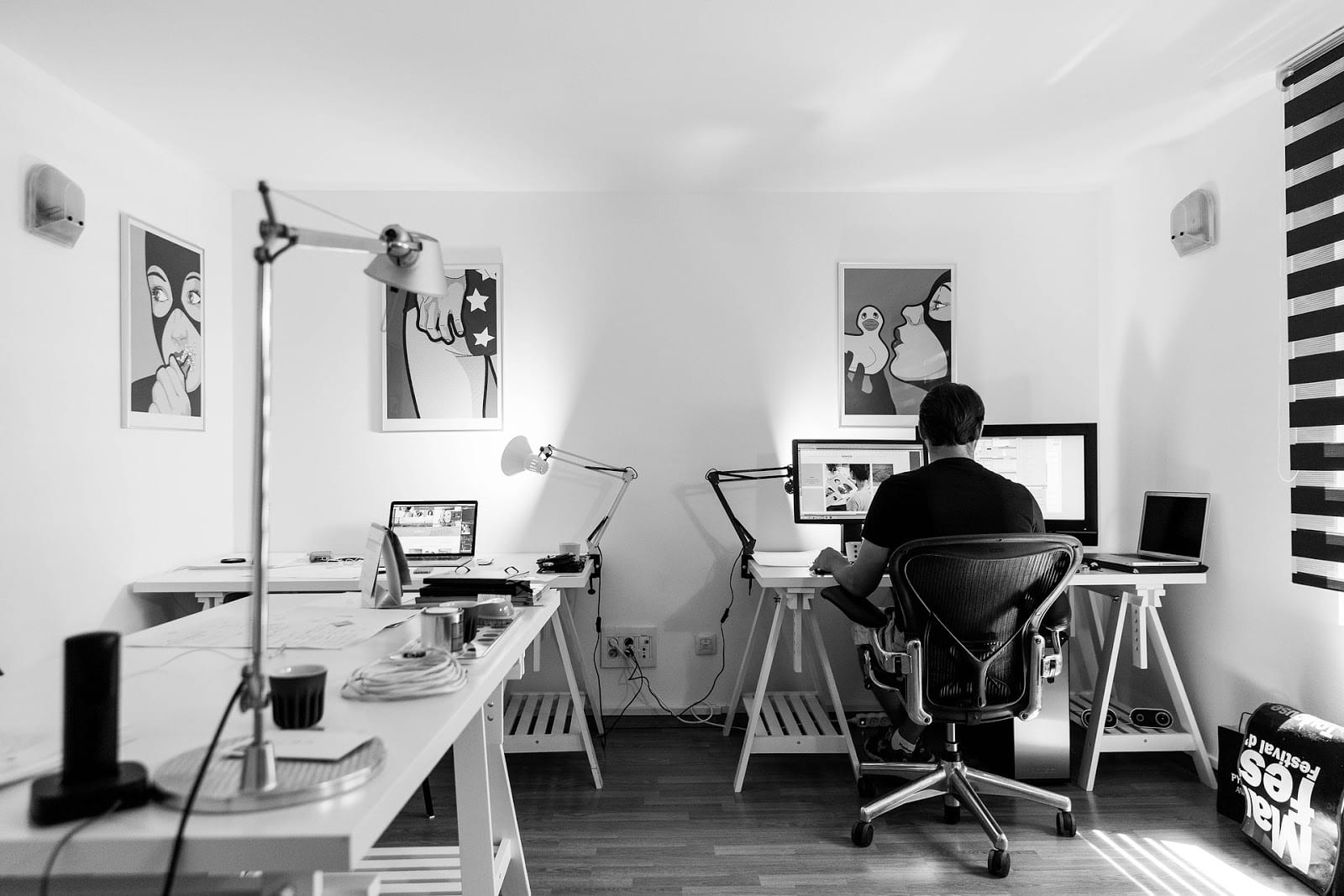 If you work from home or if run your own business, a garage conversion could be a great way to add a home office to your property, saving yourself the added expenses of rent or overhead.
Garages are enclosed spaces where cars or other items are stored, so they can be ideally repurposed for other uses. And because you are not actually building from scratch, you may not need to apply for planning permission, but you should confirm with your local council to be safe.
Below are some important tips to keep in mind when creating a home office out of your garage.
1. Clear the space
To create your dream office, clean and remove everything you currently have in the garage.
Find new storage options for bicycles, garden tools, car accessories, and Christmas decorations, or store them carefully in boxes that you can discreetly store elsewhere.
You should also thoroughly clean the garage before you do anything else. Make sure that there are no cobwebs or car lubricants left when setting up your new office space.
Part of clearing the space may include clearing land. You may be surprised at how much room you have in your backyard when you use a Forestry Mulching service. You may even find that you have the space to install an outbuilding for your office space. 
2. Be creative with lighting
When you change your garage space into a home office, you should be as creative as possible. Consider your garage a blank canvas to repurpose it as best as possible.
Garages are typically have the worst lighting, so make sure that your new home office is well lit.
I strongly recommend buying inexpensive lighting fixtures if your garage is not exposed to direct sunlight during business hours.
A creative way to add light into your office is to paint it with bright colours and/or use creative bright patterns. This alone gives the office a colourful and uplifting mood.
3. Make it comfortable and secure
As you are repurposing your garage into a home office, remember to make it as comfortable and as secure as possible. This means making it less susceptible to outside weather conditions. For example, you may want to replace the existing garage door with a modern insulated garage door, so that your office remains warm and cosy during cold months.
As an added advantage, a modern insulated garage door will provide extra security for your tools and equipment when you are not at the office. On the plus side, this type of door will be a strong deterrent to thieves.
Finally, you should also invest in a good heater and fan to be comfortable during all seasons.
4. Design your new space
Even though one of the reasons for repurposing a garage into a home office is to reduce the cost of overhead and rent, you still want your new office to be a great space to work in, and to reflect your personal taste.
Of course, you can simply invest in an ergonomic chair and desk, but why not take the opportunity to design a really nice home office?
Personalise your new workspace with a workstation, relaxation sofa, and an entertainment system. You can also add some practical details such as rugs, framed pictures, and throw pillows.
5. Setup and work
Make sure you have reliable and effective technologies that will make it easy to do your work.
Many households now have wireless networks, but often the wireless signal is weak or absent. To solve this problem, buy additional routers or wireless signal amplifiers to boost the network environment in your new home office.
If necessary, invest in higher-quality data storage, processing and printing technologies.
Furthermore, wire everything to keep cables clean and to have minimal interference.
Finally, converting your garage into a home office is both doable and easy. Try the tips in the article and see if you can put your garage to good use.
https://www.strategydriven.com/wp-content/uploads/office-932926_1920.jpg
1067
1600
StrategyDriven
https://www.strategydriven.com/wp-content/uploads/SDELogo5-300x70-300x70.png
StrategyDriven
2020-01-30 09:00:16
2022-06-04 14:03:32
5 Ways to Convert Your Garage Into a Home Office