Organizational Accountability – Increase Opportunities with Accountability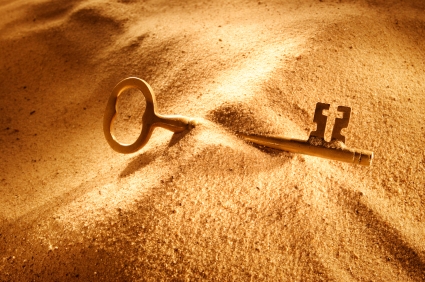 Every day, executives and managers are presented with opportunities to enhance their organization's success. Frequently, these opportunities go unrecognized, unexplored, or unexploited because the organization is not prepared for them. Certainly, some opportunities are beyond an organization's reach because of resource limitations. However, ensuring the organization possesses key attributes will better enable it to take advantage of those opportunities for which it has the resources and that are consistent and aligned with its mission. These attributes include:[wcm_restrict plans="53529, 25542, 25653″]
broad knowledge and skills base
questioning attitude
trusting environment
willingness to rethink previous decisions and pursue new directions
willingness to act
drive to continuously improve
How do executives and managers build these attributes into an organization? The answer is accountability.
As previously discussed in Resource Management Best Practice 1 – Attract the Best with Accountability, the more accountable the organization the greater its ability to attract and retain highly knowledgeable and skilled workers. These individuals strive for continuous improvement because it is in their nature and is rewarded by the organization. Subsequently, more accountable organizations tend to possess a workforce having a broader, deeper knowledge and skills base, an improvement focused questioning attitude, and a willingness to act to fully realize the benefits associated with those identified improvement opportunities.
By definition, an accountable organization will consequentially act to best achieve its mission. As this implies, members of the organization continually seek performance improvement and new alternatives to more effectively and efficiently realize the organization's goals even when this requires reconsidering and changing past decisions. Executives, managers, and individual contributors all recognize that people and the business environment evolve over time. Because those within the accountable organization act in the best interest of the organization and demonstrate superior performance, members of the accountable organization have a higher trust for one another thereby making it safe to rethink a previous direction. In the accountable organization, it is worse to fail to try than to try and fail within the boundaries of established protocols.[/wcm_restrict][wcm_nonmember plans="53529, 25542, 25653″]
---
Hi there! Gain access to this article with a StrategyDriven Insights Library – Total Access subscription or buy access to the article itself.
Subscribe to the StrategyDriven Insights Library

Sign-up now for your StrategyDriven Insights Library – Total Access subscription for as low as $15 / month (paid annually).

Not sure? Click here to learn more.

Buy the Article

Don't need a subscription? Buy access to Organizational Accountability – Increase Opportunities with Accountability for just $2!
[/wcm_nonmember]
---
About the Author

Nathan Ives is a StrategyDriven Principal and Host of the StrategyDriven Podcast. For over twenty years, he has served as trusted advisor to executives and managers at dozens of Fortune 500 and smaller companies in the areas of management effectiveness, organizational development, and process improvement. To read Nathan's complete biography, click here.
Related content from StrategyDriven
https://www.strategydriven.com/wp-content/uploads/OpportunityCompressed425x282.jpg
282
425
StrategyDriven
https://www.strategydriven.com/wp-content/uploads/SDELogo5-300x70-300x70.png
StrategyDriven
2007-11-15 19:16:40
2019-02-02 21:51:26
Organizational Accountability – Increase Opportunities with Accountability