Corporate Cultures – Supervisor Initiated, Documented Processes Controlled Environment
The Supervisor Initiated, Documented Processes Controlled Environment represents a move toward standardized, centralized control. This culture set benefits from greater local control than the leader initiated organization while still maintaining a degree of oversight that enhances standardization and centralized direction setting. Subsequently, organizations where work activities are supervisor initiated and controlled by documented processes tend to exhibit a very limited degree of creativity and flexibility.[wcm_restrict plans="61109, 25542, 25653″]
The following characteristics, benefits, risks, and risk mitigators are representative of the Supervisor Initiated, Documented Processes Controlled Environment.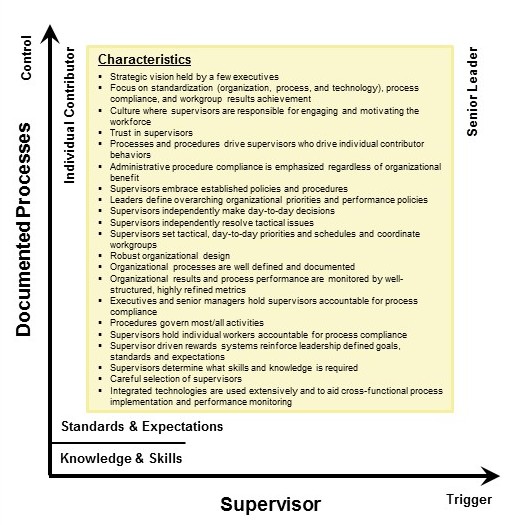 Figure 1 – Supervisor Initiated, Documented Processes Controlled Environment
Characteristics
Strategic vision held by a few executives
Focus on standardization (organization, process, and technology), process compliance, and workgroup results achievement
Culture where supervisors are responsible for engaging and motivating the workforce
Trust in supervisors
Processes and procedures drive supervisors who drive individual contributor behaviors
Administrative procedure compliance is emphasized regardless of organizational benefit
Supervisors embrace established policies and procedures
Leaders define overarching organizational priorities and performance policies
Supervisors independently make day-to-day decisions
Supervisors independently resolve tactical issues
Supervisors set tactical, day-to-day priorities and schedules and coordinate workgroups
Robust organizational design (organizational structures, positional authorities, roles and responsibilities, job descriptions)
Organizational processes are well defined and documented
Organizational results and process performance are monitored by well-structured, highly refined metrics
Executives and senior managers hold supervisors accountable for process compliance
Procedures govern most/all activities
Supervisors hold individual workers accountable for process compliance
Supervisor driven rewards systems reinforce leadership defined goals, standards and expectations
Supervisors determine what skills and knowledge is required
Careful selection of supervisors
Integrated technologies are used extensively and to aid cross-functional process implementation and performance monitoring
Benefits
Supervisors empowered to resolve local issues
Local decision-making enables more rapid situational response
Elevated process driven execution consistency
Supervisors are well-aligned with leadership
Ownership and accountability at the supervisory level
Cooperation and teamwork between supervisors
Accountability for procedure compliance and results achieved
Job satisfaction among supervisors
Risks
Some inconsistency between work groups as to when action is taken
Loss of supervisory skills and knowledge resulting from strict procedural governance
Workgroup performance is limited by the ability of the supervisors
Long-term performance sustainability dependent upon supervisor stability (positional and organizational retention)
Knowledge, skills, and experiences of workers is not fully leveraged
Workers becoming alienated from managers
Risk Mitigators
Careful selection, promotion, and recruitment of supervisors
Supervisors selected based on leadership and technical ability
Leadership training provided to supervisors
Processes and performance monitoring mechanisms (metrics and reports) contain clearly defined action triggers to align action initiation to organizational goals
Use of skip-level meetings to ensure the ideas of individual contributors are unfiltered
Note that organizational execution of one or more culture characteristic tenants may be flawed. In these instances, elimination of the deficiency often serves to significantly improve performance.[/wcm_restrict][wcm_nonmember plans="61109, 25542, 25653″]
---
Hi there! Gain access to this article with a StrategyDriven Insights Library – Total Access subscription or buy access to the article itself.
Subscribe to the StrategyDriven Insights Library

Sign-up now for your StrategyDriven Insights Library – Total Access subscription for as low as $15 / month (paid annually).

Not sure? Click here to learn more.

Buy the Article

Don't need a subscription? Buy access to Corporate Cultures – Supervisor Initiated, Documented Processes Controlled Environment for just $2!
[/wcm_nonmember]
Related content from StrategyDriven
https://www.strategydriven.com/wp-content/uploads/SuprInitDocControlled3.jpg
525
525
StrategyDriven
https://www.strategydriven.com/wp-content/uploads/SDELogo5-300x70-300x70.png
StrategyDriven
2011-10-18 06:38:11
2019-03-24 18:12:40
Corporate Cultures – Supervisor Initiated, Documented Processes Controlled Environment