Talent Management Best Practice 3 – Know the Organizational Value of Each Employee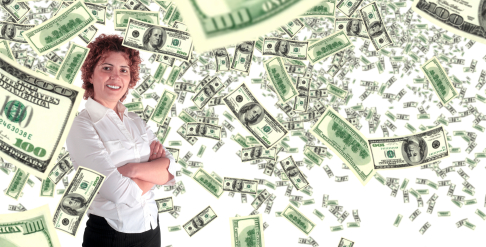 It's become cliché to say employees are an organization's most valuable assets.
Do you really know the organizational contribution value of each individual working for you?[wcm_restrict plans="75987, 25542, 25653″]
Unfortunately, most executives and managers would have to respond negatively to that question. How is it that we affix a value to our physical assets, assign returns on investment to proposed initiatives and yet cannot readily articulate the quantitative benefit an individual employee – our greatest asset – represents for our company?
StrategyDriven Professionals are keenly aware of their quantitative value to the organization. They use this ongoing calculation to assess the adequacy of their compensation, evaluate the level of respect and appreciation shown them by seniors, peers, and subordinates, and ultimately determine if opportunities outside the organization warrant consideration. Thus, it's incumbent upon every leader to also quantitatively assess the value of the individuals within his or her organization.
The importance of knowing the organizational value of each employee is particularly critical during economically challenging times. Understanding individual employee value enables a manager to more readily identify those individuals to downsize and those top contributors to protect. It also reveals those upon whom organizational rewards should be conferred and in what proportion. Without an understanding of each employee's organizational value contribution, there is significant risk of an unfair apportionment of rewards such that organizational accountability and employee engagement is diminished and key talent lost.
Determining Individual Employee Organizational Value
The process for identifying the unique value contribution of each employee is no different than that which each professional should undertake for him or herself. A comprehensive method for calculating this value is detailed in the book, Indispensable By Monday
written by Larry Myler. To learn more about Indispensable by Monday and how to calculate one's personal value contribution, listen to our 'beyond the scope of the book' interview with Larry Myler on the topic of his book.
Podcast: Play in new window | Download (Duration: 38:22 — 52.7MB)
Subscribe: RSS
Final Thoughts…
An individual employee's value should be assessed as a function of his or her contribution to the achievement of the organization's mission goals. Activities not directly supporting achievement of mission goals are of little organizational value and may even detract from shareholder value generation.
StrategyDriven recommends that managers assign employees the task of determining their own value contribution and then reviewing this assessment with them and updating it as appropriate. During this review, opportunities for improving the individual's value contribution should be discussed and added to the employee's individual performance objectives along with relevant, quantifiable achievement measures. Having such discussions not only helps satisfy the manager's need for gathering individual employee value contribution information but also helps further promote performance aligned with the achievement of organizational mission goals.[/wcm_restrict][wcm_nonmember plans="75987, 25542, 25653″]
---
Hi there! Gain access to this article with a StrategyDriven Insights Library – Total Access subscription or buy access to the article itself.
Subscribe to the StrategyDriven Insights Library

Sign-up now for your StrategyDriven Insights Library – Total Access subscription for as low as $15 / month (paid annually).

Not sure? Click here to learn more.

Buy the Article

Don't need a subscription? Buy access to Talent Management Best Practice 3 – Know the Organizational Value of Each Employee for just $2!
[/wcm_nonmember]
Related content from StrategyDriven
https://www.strategydriven.com/wp-content/uploads/IndividualValue.jpg
247
486
StrategyDriven
https://www.strategydriven.com/wp-content/uploads/SDELogo5-300x70-300x70.png
StrategyDriven
2012-04-24 06:03:40
2019-08-18 21:28:53
Talent Management Best Practice 3 – Know the Organizational Value of Each Employee