How To Expose Your Vacation Rental to Thousands Of Online Visitors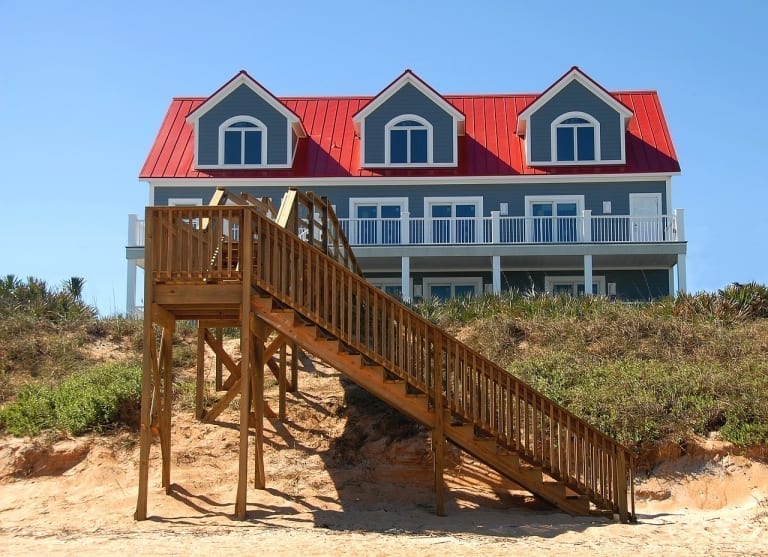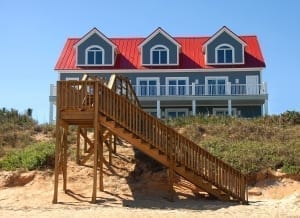 If you have a holiday home or if you are looking to lease a room in your house or even lease your house then this is a must read strategy guide to help you grow your vacation rental business no matter how small or large your operation.
Vacation rentals are in their prime at this time. There are plenty of websites available on which you can list your property for free and expose your vacation rental to thousands of people seeking to rent a holiday home for their vacation.
For those that are looking to get into the vacation rental business, the first question they usually ask is "Which website should I list my property on?". Well, the answer is, in fact, an easy one if you are willing to part with a small monthly fee every month.
List Your Vacation Renal on All the Websites That Will Allow You To
You should list your property or properties on every vacation rental website that is available. That means Airbnb, HomeAway, FlipKey, Booking.com, and so on. You can find some recommendations for vacation rental listing sites here.
Why List My Properties on All Vacation Rental Websites?
There are two key reasons why you should use every available website at your disposal to list your vacation rental.
Free to list your property
This is the most obvious point we'd like to make is that on nearly all of these websites it is free to list your property. The only time you will pay any fees to the website is if someone books your property. Read about Airbnb service fees applied here for a better understanding of what you will pay when someone does book your vacation rental.

Take advantage of all the free internet traffic your website will gain from being listed on multiple websites
People looking to rent a holiday home find these vacation rental websites on social media as well as internet searches using Yahoo, Google, and Bing. The reason people searching for holiday homes are able to find these websites online is that every vacation rental website out there has a dedicated digital marketing team and budget to bring traffic to their website.
When people find the vacation rental site they like, they will search for holiday homes in the area they plan to visit. Your property, if listed correctly, will appear in these filtered searches for the area the holidaymaker wants to visit. That is free exposure for you because it cost you nothing to list your property on the website.
Now picture this. If someone chooses HomeAway to search for a holiday home over Airbnb, it doesn't matter. That is because you will have listed your property (for free) on both these websites. Therefore, anyone searching for a vacation rental in the area your property is listed on either the Airbnb or HomeAway website will see your property as an option to book for accommodation om both of these websites.
Think about it. All that traffic on the internet coming to your vacation rental home no matter which website people choose when searching for 'vacation rentals'.Plus, if someone sees your property on both websites, they are more inclined to trust and book your place – especially if you have already built up an established profile with plenty of positive feedback.
For more information about positive feedback for vacation rentals, check out this HomeAway vacation rental success guide.
How Do You Manage Multiple Websites?
Obviously one of the key issues here is that you need to manage multiple listing across multiple websites. Now, this used to be a headache for people that already use the strategy mentioned here. However, now you can use vacation rental website builders to manage all these websites centrally.
You can have your own branded website with a booking system or a WordPress appointment booking plugin built in. You will have a channel manager that centralizes all the calendars by syncing your main calendar with all your vacation rental website listings on sites like HomeAway, VRBO, and Airbnb so there is no risk of double bookings. Plus, you will have a central website where all your photos and listings can be stored.
Check out the Lodgify vacation rental resources page where there is a wealth of information covering how to market your website, how to optimize your website for local SEO as well as actionable SEO tips, how to increase your bookings via Airbnb, optimizing your HomeAway website listings, and how to write your own business plan.
One of the best articles here we recommend if you do decide to take our advice given in this article is to read the article titled: "Increase Direct Bookings and Save Time with Vacation Rental Software" on the Lodgify resources page. The software is actually provided by Lodgify, which is the website that provides all the resources you need to take your vacation rental business to the next level.
Related content from StrategyDriven
https://www.strategydriven.com/wp-content/uploads/beach-front-1624622_1280.jpg
929
1280
StrategyDriven
https://www.strategydriven.com/wp-content/uploads/SDELogo5-300x70-300x70.png
StrategyDriven
2019-04-08 20:00:50
2022-03-13 01:35:06
How To Expose Your Vacation Rental to Thousands Of Online Visitors