Industry Insights: An In-Depth Look Into the 5 Challenges of CNC Machining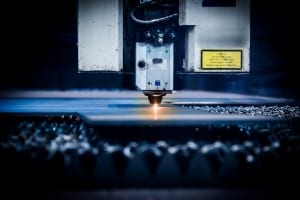 Today, CNC machining is considered one of the most efficient and important way to handle metal fabrication jobs and tasks in modern industry settings. The reason for this is because the technology itself is a combination of rather sophisticated software programming combined with more advanced mechanical engineering, which produces a system that is well known as CNC or computer numerical control.
Even though the use of CNC castings and machining services is efficient, there are some limits to what the machines can do. While this is true, with the right strategy, these challenges can be overcome.
1. Complex Geometry
Something that is generally accepted in this industry is that what a skilled tradesperson may excel at is something that the average CNC machine may struggle with (the opposite is true, as well). For example, it is a show of skill for tradespeople to work metal with a high level of precision, including cutting circular patterns or straight lines -; but these are tasks that are simple for the average CNC machine. Many Custom CNC Machining Services can get these types of jobs done with ease.
However, with more unique patterns, CNC machines may struggle, while a professional can easily handle the job. This refers to a technical limitation. Also, older CNC machines are operated on just two or three axes, while newer machines have a larger range of movement.
2. Data Processing
Because of the mechanical nature of CNC machines, they can operate within the set boundaries of the hardware. However, the performance could be impacted by the software running the machine. Sometimes, the bottleneck for how quickly CNC machines work is the speed that the computer sends the instructions to the device. An upgrade can help overcome this challenge.
3. Higher Costs
The initial financial cost of purchasing a CNC machine is not cheap. This is especially the case for those who are coming in to the industry with no current equipment to make an upgrade from. Getting started with a CNC machine is challenging because of the significant investment that must be made. However, this cost can be offset by the return provided when the machine is in full operation. This is something to keep in mind when getting started in the industry.
4. Costly Repairs
With any CNC machine, things can break down and the repairs can be expensive. CNC machining requires both software and hardware to work efficiently. If there is a breakdown of these systems, it could require a combination of programming and mechanical expertise to get things running.
5. Expertise Loss
In the past, the ability to handle more complex machining tasks required that engineers and artisans to have a good understanding of metallurgy or other subjects. This can have an indirect benefit on any company because now machines are simplifying the process and reducing the skills that the actual worker has. With CNC machining is taking over, it is making things faster and more efficient; however, this is reducing the schooling and expertise that is required by those who are working in this industry.
As anyone can see, there are countless challenges being faced in the CNC machining industry. Knowing what these are is the first step in overcoming them. Keep the information here in mind to ensure the desired results are achieved and that any potential challenges can be overcome in the industry to help ensure that things continue to move smoothly and efficiently.
Related content from StrategyDriven
https://www.strategydriven.com/wp-content/uploads/laser-2819138_1280-1.jpg
853
1280
StrategyDriven
https://www.strategydriven.com/wp-content/uploads/SDELogo5-300x70-300x70.png
StrategyDriven
2021-01-27 14:00:13
2021-06-15 05:23:28
Industry Insights: An In-Depth Look Into the 5 Challenges of CNC Machining