Top Tips to Become a More Effective Leader in a Medium-Sized Corporation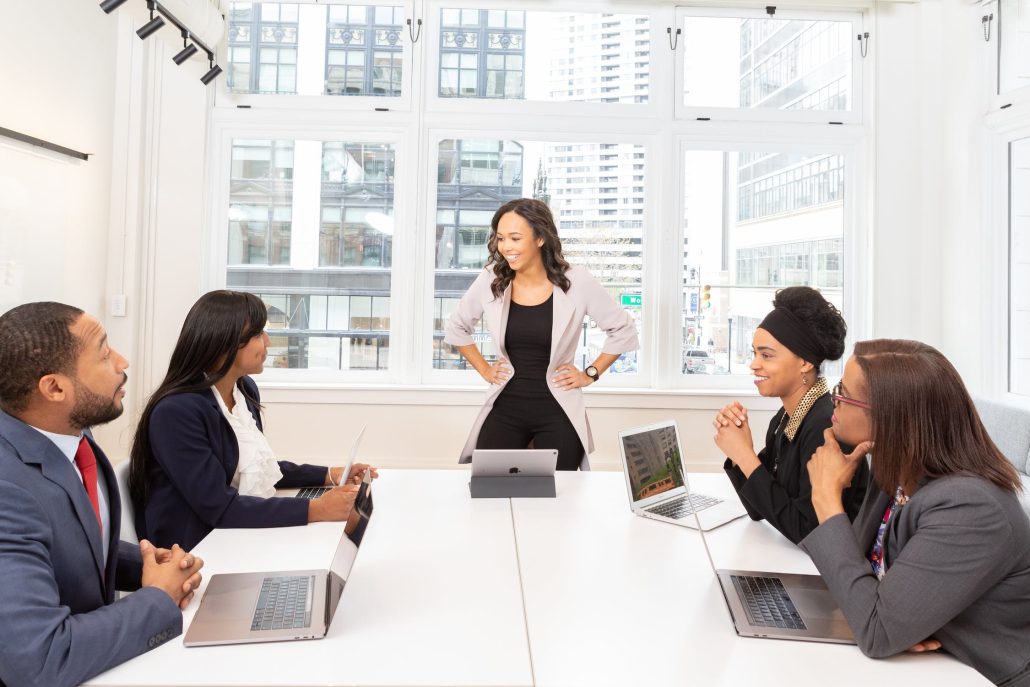 There has been a long-standing debate about whether effective leaders are born or made. Put simply, is a great leader created by having suitable access to professional learning and development that boosts their leadership skillset, or are they simply destined to be great leaders because of innate personality and intellectual traits?
A genuinely great leader subscribes to a philosophy of lifelong learning and is willing to develop key skills such as critical thinking and communication as they progress in a corporate environment. While some leaders may be intrinsically more suited to such roles, it is evident that leadership skills can be developed and improved over time. This article will discuss some key tips that will help all leaders in medium-sized firms become more effective.
Be Visible to the Workforce
A medium-sized enterprise is typically thought to be one that employs between 50 to 249 staff members. An organization of this size presents some challenges, as an effective leader should be visible to all levels of the workforce. By being visible to all staff members, leaders can serve to motivate and empower staff while demonstrating the values and aspirations of the company in both words and actions.
This is more difficult to achieve in a medium-sized organization when compared to a smaller one. However, some ways to be visible as a leader go beyond simply visiting each worker in person. Consider setting up a dedicated email box where employees can reach you when they have questions, queries, or comments for leaders.
In addition, provide a function where they can also request face-to-face meetings with you, which can be added to your working calendar. Ideally, you may also wish to hold meetings with whole teams or departments so that many staff can speak with you in a shorter period.
Use Reporting Software to Educate Yourself and Others
Leaders require access to the latest corporate information and performance statistics. They use this to gain key insights into how well the organization performs and which areas need improvement. These insights can then be disseminated to the wider workforce to raise standards in key areas. High value insights can be gained by using association management software (AMS) packages.
These platforms commonly contain reporting applications that can transform corporate data into meaningful and actionable insights. Many AWS solutions use powerful analytics programs to drive the analysis of company information and can quickly produce performance dashboards that measure key indicators and metrics.
Put simply, leaders need access to the latest information to disseminate key objectives and ensure that they are aware of the current position on various objectives. AMS software provides a comprehensive solution for reporting needs and should be considered an essential tool for effective leaders.
To Sum Up
Leaders need to be visible in the workplace to motivate and inspire other staff while being a knowledge source. In a medium-sized firm, this can be achieved by meeting with groups and teams while also being able to be contacted by email to book face-to-face individual meetings. In addition, leaders should have access to the latest reporting software so they can be fully informed on the progress of tasks and where performance needs to improve.
Related content from StrategyDriven
https://www.strategydriven.com/wp-content/uploads/image-2.jpeg
1500
2250
StrategyDriven
https://www.strategydriven.com/wp-content/uploads/SDELogo5-300x70-300x70.png
StrategyDriven
2023-08-25 18:00:52
2023-08-25 17:47:54
Top Tips to Become a More Effective Leader in a Medium-Sized Corporation