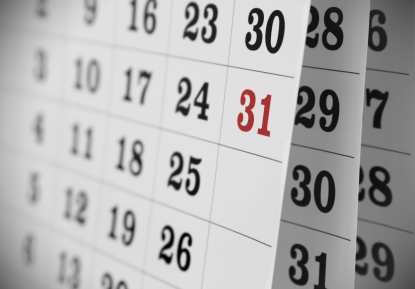 While management observation programs serve many purposes, they primarily exist to drive achievement of the organization's goals in a manner consistent with its values. These formal, documented observations accomplish this by shaping and reinforcing personnel behaviors critical to supporting excellent operational performance. To provide adequate coverage, these observations should be performed on a recurring, situational, event, and random basis.[wcm_restrict plans="41950, 25542, 25653″]
Proper observation timing ensures both managers and contributors remain faithful to the organization's operational performance guidelines during routine ongoing operations as well as high-risk evolutions. This timing includes:
Foundational Observations – observations occurring at a given frequency within a defined time interval. These observations typically focus on those broad-based behaviors required during most, if not all, operations
Situational Observations – observations targeted at specific high-risk activities to ensure risk mitigating behaviors are demonstrated during these critical times. These observations occur during the preparatory training for and performance of high-risk activities and not at any specific time interval

Another class of situational observation supports self-assessment and/or benchmarking activities. These observations are performed in advance of the assessment or benchmarking activity to provide additional, timely information in support of these activities
Event-based Observations – observations performed after a significant performance expectation violation that sets a dangerous precedent or causes significantly adverse impacts to the organization. These observations are performed across a broad number of organizational groups, especially those performing similar operations to that group in which the violation occurred, so to identify the extent of condition of the undesired behavioral deviation and to broadly reinforce adherence to the proper management standards.
Random Observations – observations reinforcing desired behaviors performed at the discretion of the individual observer without any specific activity relationship or time constraint. Such random observations reinforce with employees the need to be ever vigilant to the adherence of workplace standards because their compliance may be monitored at any time
Well-constructed management observation programs define, schedule, and monitor performance of foundational, situational, and random of observations. (Event-based observations are added to the plan as needed and set to occur for such a time as management deems necessary to effectively reestablish and reinforce the desired behavior.) Managers responsible for the organization's operational programs in consultation with senior leaders who help identify the key risks to be monitored typically identify the specific observations to be performed on an annual basis. The resulting observation matrix is then broadly communicated to those leaders responsible for observation performance. Observation quotas and performance tracking systems are updated as discussed in StrategyDriven article, Observation Quotas.[/wcm_restrict][wcm_nonmember plans="41950, 25542, 25653″]
---
Hi there! Gain access to this article with a StrategyDriven Insights Library – Total Access subscription or buy access to the article itself.
Subscribe to the StrategyDriven Insights Library

Sign-up now for your StrategyDriven Insights Library – Total Access subscription for as low as $15 / month (paid annually).

Not sure? Click here to learn more.

Buy the Article

Don't need a subscription? Buy access to Management Observation Program Best Practice 10 – Foundational, Situational, Event-based, and Random Observations for just $2!

[/wcm_nonmember]
---
About the Author

Nathan Ives is a StrategyDriven Principal and Host of the StrategyDriven Podcast. For over twenty years, he has served as trusted advisor to executives and managers at dozens of Fortune 500 and smaller companies in the areas of management effectiveness, organizational development, and process improvement. To read Nathan's complete biography, click here.
https://www.strategydriven.com/wp-content/uploads/iStock_000004911759XSmall.jpg
289
415
Nathan Ives
https://www.strategydriven.com/wp-content/uploads/SDELogo5-300x70-300x70.png
Nathan Ives
2013-03-26 06:43:45
2018-08-08 20:56:39
Management Observation Program Best Practice 10 – Foundational, Situational, Event-based, and Random Observations