Performance measures serve to align an organization's efforts to the achievement of its mission. As part of a company's evaluation and control program, they quantifiably monitor important characteristics of the company's products and services and the performance of the individuals and processes creating them.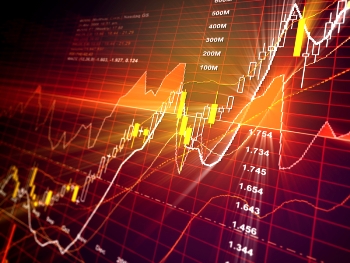 Organizational performance measures support managerial decision-making by providing useful information regarding:
how efficient and effective are the company's processes and the individuals implementing them
if product or service improvements are necessary
if the company's customers and stakeholders are satisfied
if the company is meeting its stated goals
Performance measures best serve an organization when they are understandable, broadly applicable, uniformly interpreted, and economic to apply. They should cascade through an organization's hierarchy such that achievement of lower tiered performance goals support higher tiered goals that in turn ultimately support achievement of the company's mission.

Focus of the Organizational Performance Measures Forum
Email Marketing You Can Trust
This forum will focus on the principles, best practices, and warning flags associated with the leading practices of companies that successfully use performance measures to drive organizational alignment, accountability, and operational performance. The following articles, podcasts, documents, and resources cover those topics critical to a strong performance measurement system.
Articles
Principles
Best Practices
Warning Flags
StrategyDriven Expert Contributor Articles
StrategyDriven Podcasts
StrategyDriven Podcast
StrategyDriven Podcast - Video Edition
StrategyDriven Podcast - Special Edition
Documents
Whitepapers
Resources
Books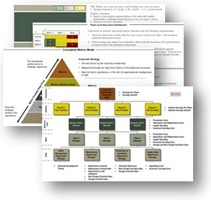 Enterprise Performance Measurement
We can work with you to assess and improve your performance measurement system; yielding metrics and reports that are operationally relevant, organizationally consistent, and economically implemented. The resulting system helps improve managerial decision-making, organizational alignment, and individual accountability. Learn more about how we can support your implementation and upgrade efforts or contact us for a personal consultation.




---
FREE StrategyDriven Trial Membership

Start your FREE trial membership* and receive:

FULL ACCESS to StrategyDriven's premium content for 14 days
FREE COPY of a StrategyDriven Expert Contributor book†
EVALUATE how StrategyDriven gives you a competitive advantage
* Free 14 day trial included with a monthly membership registration. A monthly recurring subscription of $9.95 will begin after the initial 14 day trial period. Memberships can be cancelled at any time. Premium Member access will continue until the free/paid subscription expires.
† Available only to those living within the United States after the first monthly membership payment is received. Name and address information required. Books typically valued from $14.95 - $29.95 USD. Book value is not guaranteed.